Former UFC middleweight and welterweight champion Georges St-Pierre's MMA return is currently unknown after he vacated the 185-pound title following his thrilling win over Michael Bisping at November 4's UFC 217 if it ever even happens.
But for one night, St-Pierre toppled a challenge many thought he would be overmatched against in the then-surging "Count," rocking the brash Brit with improved striking before submitting him with a scintillating rear-naked choke that forced the former champ to pass out.
St-Pierre had touted a more action-focused style in the months leading up to the heavily hyped fight, but few seemed to believe him after he had been without a finish for nine years. He scored one in emphatic fashion, however, and it wasn't by accident. Speaking during a recent episode of The MMA Hour, St-Pierre's longtime Brazilian jiu-jitsu head coach John Danaher revealed the all-time great plan's to come back with more power and drive to stop his opponent in an effort to shut up the critics of his legacy:
"We talked about it a little more and I said to him that there has always been three criticisms of your career. The first is that you're so controlling and tactical in your approach to fighting that it makes for boring fights. That's always been a persistent criticism.

"The second is that you never fought up a weight class. You always fought guys at welterweight. The third is that you don't finish fights. Those are the three persistent criticisms of the legacy of Georges St-Pierre.

"I said why don't we focus on a training regiment that strongly emphasizes submissions and TKOs/KOs and punching power that you need to finish a fight. You go up a weight division and you focus on the old, dynamic in-and-out and lateral movement of Georges St-Pierre to create a faster paced fight that people find more interesting. We ran the idea past other people – Firas Zahabi, Freddie Roach etc. – and everyone said that it was a good idea."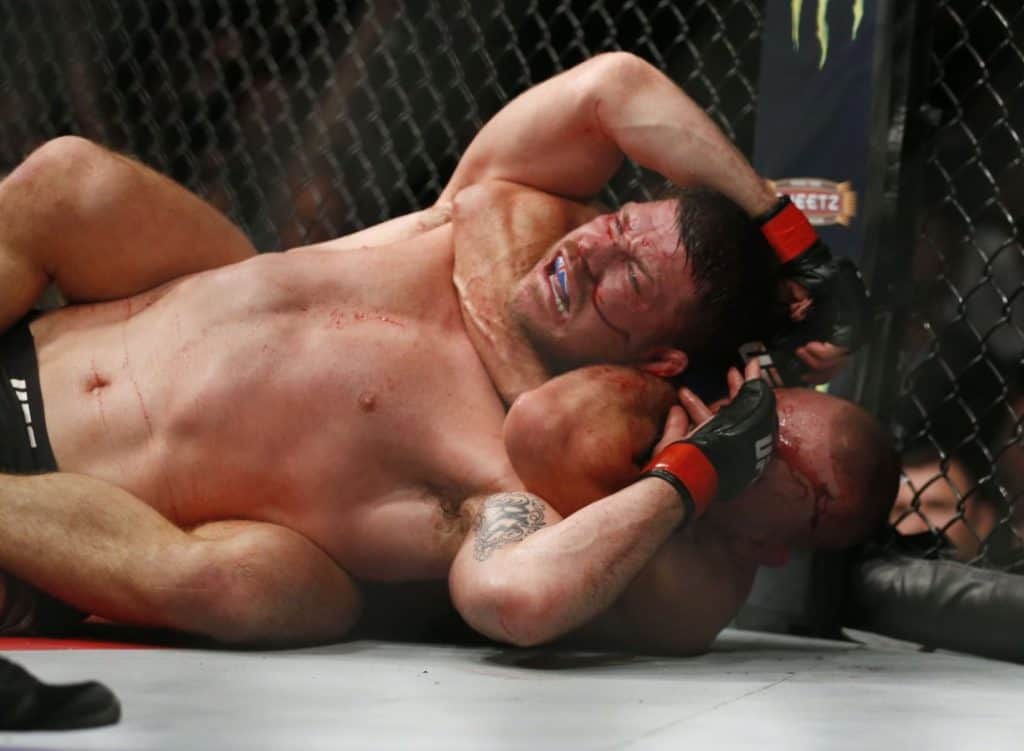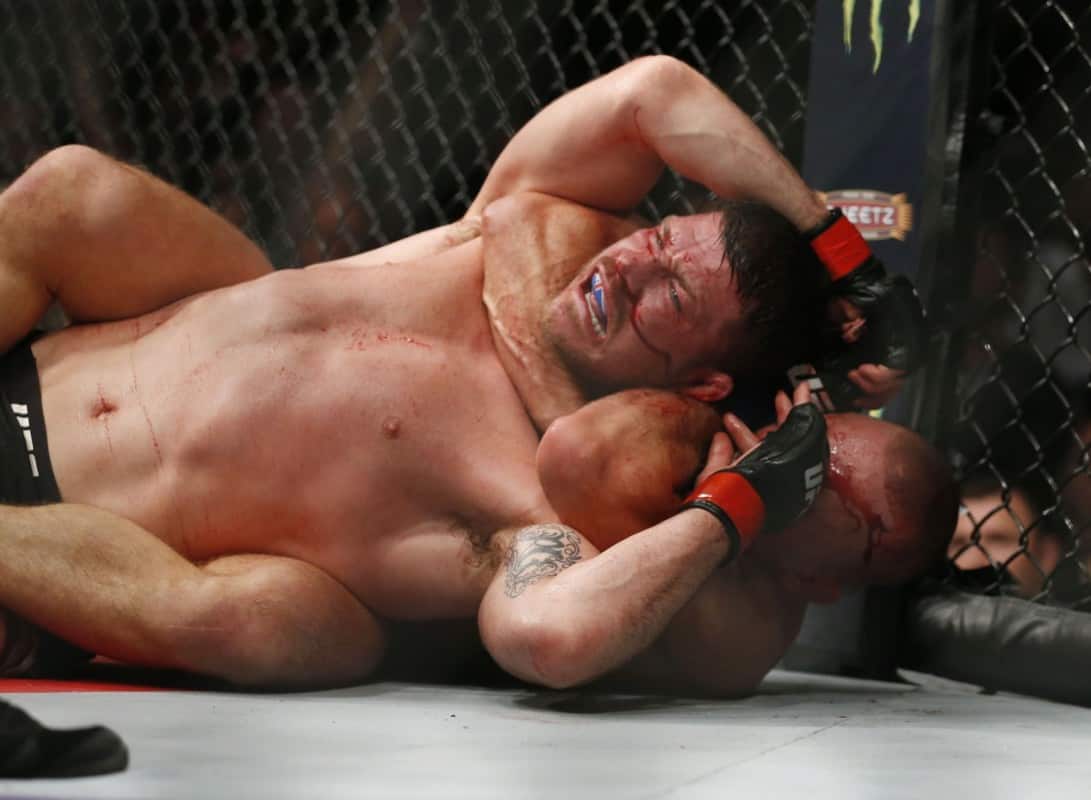 Danaher then opened up about how he and their team implemented this into their fighting strategy, noting that GSP shifted focus from mainly positional work to potentially fight-changing strikes and submissions:
"Georges came in and worked with the squad and we strongly emphasized submission holds. Normally when I train with Georges it's really what we call 'grapple boxing', which is a mixture of striking and boxing on the ground. It's mostly positional work. Instead we changed everything to submission holds, favoring strangulations from the back and leg locks. Georges made remarkable progress.

"He started working with Freddie Roach on the mechanics of punching so he was hitting harder. He was sitting on his punches more and just working on the mechanical element of straightforwardly hitting harder with a strong emphasis on left hook, jab and straight rear hand.He made significant changes and there was a notable sense that he was hitting harder and he was working submissions with a lot of success in the gym.

"He started working with a karate specialist who brought back the old, linear, in-and-out movement that Georges was so famous for in the early days of his career.We were pretty confident before the camp started that people were going to see something new, something that would add to Georges' legacy. This wouldn't be the Georges of 170 fighting another top welterweight and doing the same thing that he did for a decade.

"This was him fighting up a weight class with a strong emphasis on finishing the fight in a dynamic, mobile way, which people found exciting."
Indeed more did obviously find St-Pierre's new style much more exciting, but the victory was somewhat marred by him unfortunately going through a bout of colitis presumably from the increased food intake required for him to fight at middleweight. But thanks to his overall professionalism and skill, he was able to fight through the ailment and deliver a surprising knockdown and submission over one of the toughest contenders at 185:
"Unfortunately the plan ran flat into a physical problem, which was completely unforeseen. But Georges is the incredible athlete that he is and he managed to find a way to get through that and enact the original plan and he did exactly what the plan was designed to do," he said.

"He finished the fight with a beautifully applied strike into a submission hold. He showed increased power, he knocked down a man who is extraordinarily difficult to knock down in a weight division above him.

"He showed genuine improvements in punching power. He showed genuine improvements in submission attacks finishing people from the back and he did it on a man in a weight class above him in a dynamic and tidy fight that went back and forth, and thrilled a sold out crowd in Madison Square Garden."
There's no discrediting 'Rush's' win at UFC 217, yet his UFC future is cloudy following his rapid vacation of the middleweight championship. It avoided tying up the 185-pound landscape for an unforeseen amount of time like lightweight, but it also may have tarnished the entire idea of winning the title in the first place – something the UFC has been criticized of several times during 2017.
He's now teasing a return for a "mega-fight" with Conor McGregor, which could, unfortunately, be the best course of action in today's strange MMA climate.