Legendary former longtime UFC middleweight champion Anderson "The Spider" Silva will return to action in the co-main event of this weekend's (Sat., Feb. 11, 2017) UFC 208 from the Barclays Center in Brooklyn, New York, where he's set to take on No. 8-ranked Derek Brunson.
Silva's historic reign as 185-pound champion lasted nearly seven years from 2006-2013 and consisted of a record setting 10 consecutive title defenses. He also started his Octagon career with an incredible run of 16 straight victories. His accomplishments will forever speak for themselves, but "The Spider" has recently fallen on rough times, as he hasn't officially won a bout since 2012. He's also lost four of his last five fights.
With the 41-year-old looking to get back to his winning ways, there is no better time to reflect on his iconic career and on the wins that led many to label him as the best fighter of all-time.
Let's take a look at Silva's five best UFC knockouts: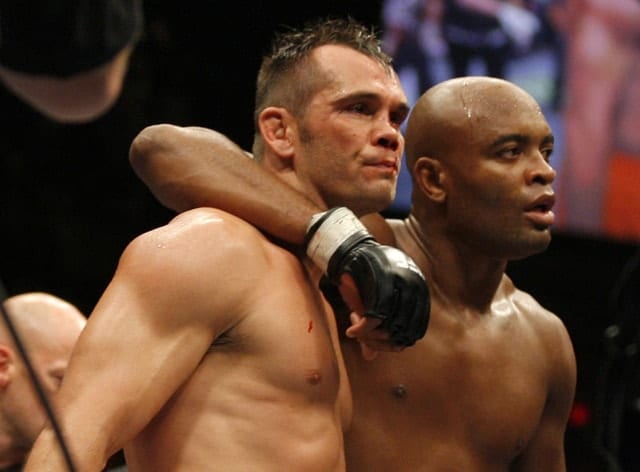 Anderson Silva vs. Rich Franklin – UFC 64
In just his second UFC fight, Silva was given a shot at the middleweight title, taking on Rich "Ace" Franklin at UFC 64 on Oct. 24, 2006.
Franklin is known as a durable and skilled veteran, but he proved to be no match for Silva on that fall night in Las Vegas, Nevada. "The Spider's" brutal Muay Thai was on full display in this fight, as he stunned "Ace" with a vicious knee just minutes into the opening round. He then followed that with a left head kick and another knee before Franklin fell to the mat and left the referee with no choice but to call off the fight.
Not only does this finish rank as one of Silva's best inside the Octagon, but it was also this finish that marked the beginning of the best title run in promotional history.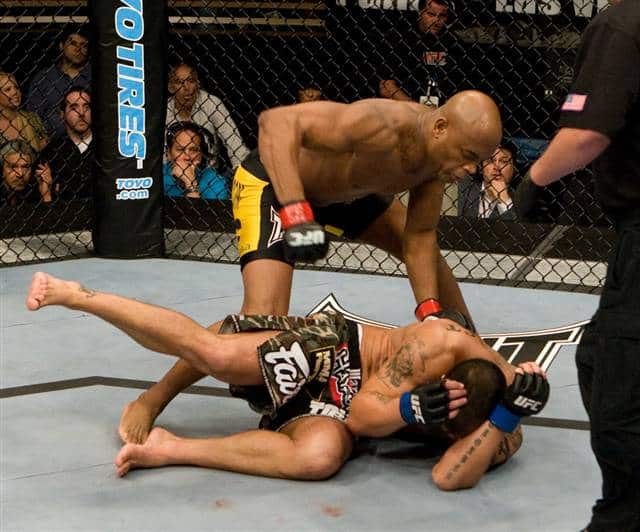 Anderson Silva vs. James Irvin – UFC Fight Night 14
While the majority of Silva's career took place at 185 pounds, he has tested the waters at light heavyweight multiple times throughout his career, and that was the case when he took on James Irvin in the main event of UFC Fight Night 14 on July 19, 2008, in Las Vegas, Nevada. In fact, this was Silva's first fight at 205 pounds.
The move up in weight proved to be no issue for Silva, as he added yet another first-round finish to his resume. After catching a low kick from Irvin in the first round, Silva blasted his opponent with a beautifully timed, perfectly-placed right hand. He followed the right hand up with a flurry of ground strikes to earn the stoppage.
This finish has been run back on highlight reels for years, and it also serves as a perfect showcase of Silva's incredible accuracy.
Anderson Silva vs. Forrest Griffin – UFC 101
Silva once again moved up in weight at UFC 101 on August 8, 2009, but this time he took on a superior fighter in former 205-pound champion Forrest Griffin.
Once again, Silva's elite level striking was on full display, as was his exquisite timing and patented head movement. Fighting with his hands down, Silva avoided Griffin's shots with relative ease while drawing the former champion in. As Griffin charged, he found himself swinging at air while eating shots from "The Spider".
After knocking Griffin down once early on, Silva then drilled him with a jab later in the round to end the fight. The finish stands as one of Silva's most iconic, as many felt he made Griffin look ordinary.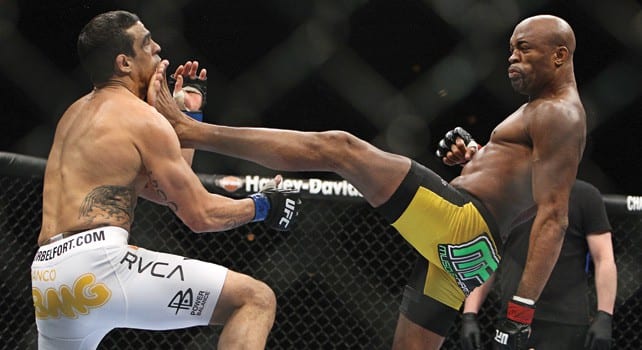 Anderson Silva vs. Vitor Belfort – UFC 126
Fighting Vitor Belfort at UFC 126 on February 5, 2011 in Las Vegas, Silva put his middleweight title on the line in a bout between two of Brazil's most legendary fighters. Belfort had been known throughout his career as an explosive striker with legitimate knockout power, but it was Silva who proved to be the superior on the feet.
Just a few minutes into the first round, "The Spider" landed one of the most historic kicks of all-time, hitting Belfort square in the face with a massive front kick. "The Phenom" dropped and Silva capitalized, adding in a few punches before the referee pulled him off.
Not only is this knockout, which earned "Knockout of the Night" honors, one of Silva's best, but it also ranks as one of the best of all-time period.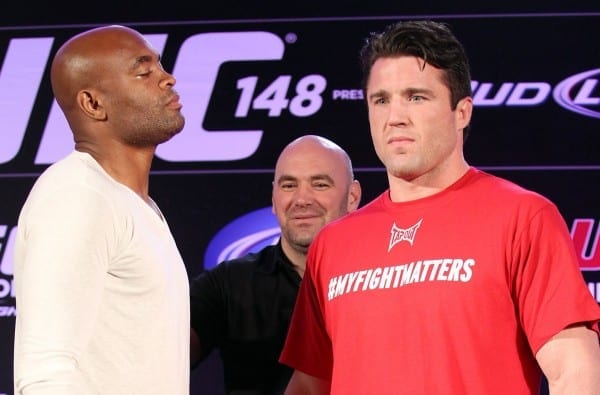 Anderson Silva vs. Chael Sonnen II – UFC 148
At UFC 117, Silva was dominated for the better part of five rounds by rival Sonnen. In serious danger of losing his belt, Silva pulled off a triangle choke to retain the title in the closing minutes of the fifth round.
When the two met for a second time at UFC 148 on July 7, 2012, however, Silva didn't allow the fight to last as long. He was indeed taken down and controlled for the majority of the first round, but he was able to get the job done in the second round.
After Sonnen fell after failing to execute a spinning back fist, Silva blasted him with perfectly placed knee to the body before unloading a vicious barrage of punches to seal the deal. The knee once again illuminated Silva's accuracy and earned him "Knockout of the Night" honors.