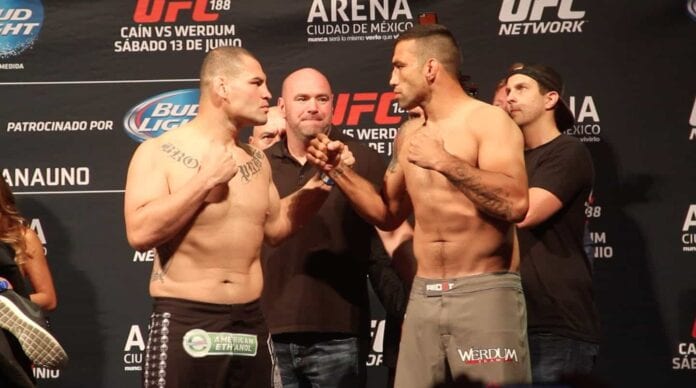 The UFC heavyweight division is notoriously the most unpredictable landscape in all of mixed martial arts (MMA).
Having never possessed a champion that has defended the title more than twice, the divisional throne is an unforgiving revolving door. Turbulent in nature, the roster is subject to vast shifts in power considering knockout finishes are more abundant when compared any other faction.
In today's UFC heavyweight division, champion Fabricio Werdum and former kingpin Cain Velasquez reign supreme. Werdum has gone 6-0 since his return to the promotion, while Velasquez has only lost to the Brazilian since 2011.
While both fighters should help produce a worthy reboot at UFC 196 on Feb. 6 for the heavyweight strap, they may not be the best candidates to lead the division moving forward. With bigger opportunities, more intriguing matchups, and rising talent, there are simply other means.
Here are four reasons why the UFC heavyweight class will benefit from moving on from Werdum and Velasquez's pairing.