Inaugural women's featherweight champion Germaine de Randamie wants to make her first title defense a rematch against Holly Holm.
The Dutch champ defeated Holm via controversial unanimous decision earlier this month at UFC 208 to become the first ever female 145-pound champion in the UFC, however, after two late hits at the end of two separate rounds many argue that a point should have been taken away from 'The Iron Lady.' Following the contest de Randamie took some heat for indicating that she may need to get her hand surgically prepared before fighting again, while none other than Cris Cyborg was sitting cage-side as the next likely challenger for the strap.
Today (Mon. February 20, 2017) de Randamie joined The MMA Hour (quotes via MMA Mania) to explain that she isn't running from the 'beatable' Cyborg, but is focused on determining if the injury to her hand will affect the longevity of her career. She also mentioned that she believes Holm is deserving of a rematch given the way the fight went down:
"I've said I need surgery on my hand, that's inevitable," said de Randamie. "But I never said I need surgery right now. Am I going to have permanent damage if I fight again? That is something I have to evaluate with my doctor. I truly apologize for not making that clear, but I don't run away from anybody."

"I knew Cyborg was there and there is no reason for me to run, everyone is beatable and it is an honor for me to fight such a great champion like Cyborg. I am not running. But at this point, I do believe Holly deserves the rematch."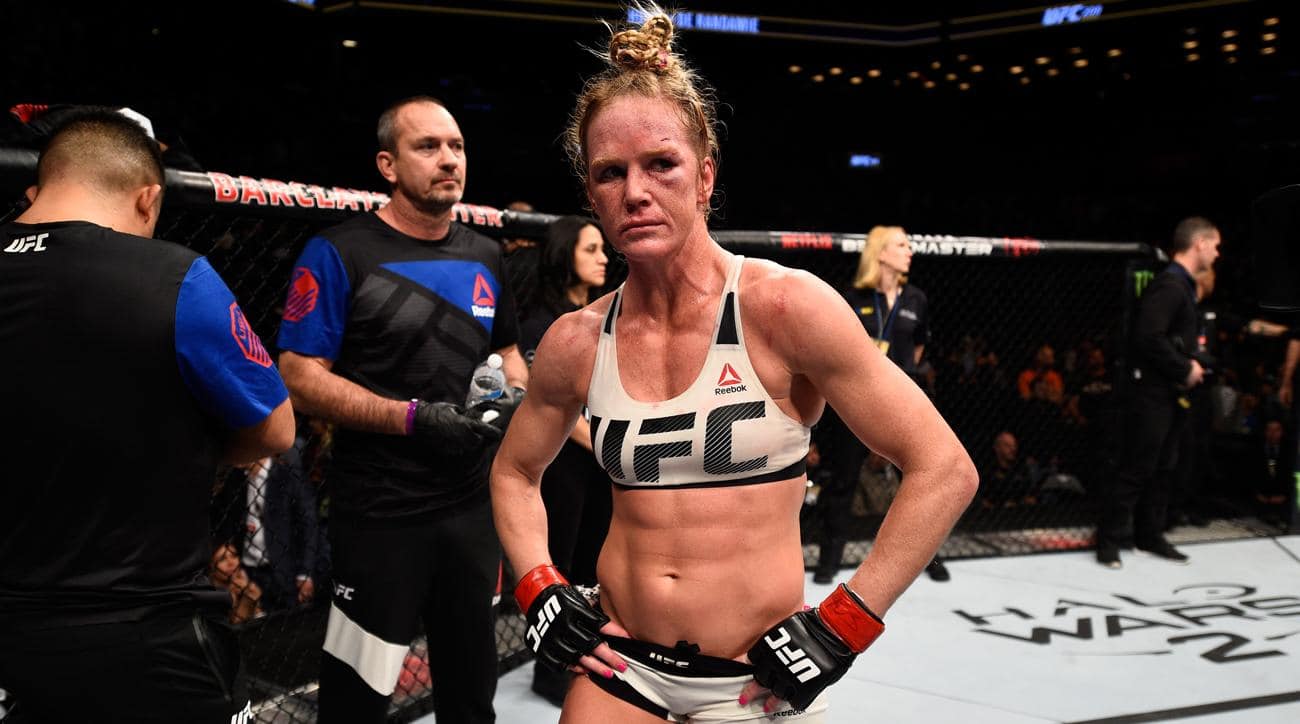 The featherweight champ continued to express that she believes 'The Preacher's Daughter' is deserving of the next shot at the throne, but isn't opposed to giving the fans what they want and stepping into the Octagon against Cyborg if that is what the UFC has planned next:
"I completely understand people want to see that fight, and that fight will eventually happen, but first I got to fight Holly to clear everything up," she said. "Everything that has been said, I think she deserves the rematch, first. A few weeks ago, it wasn't clear if Cyborg would be cleared to fight soon, now that she's cleared (with USADA), if the fight is going to happen, it will happen anyway, but Holly deserves it first to settle things up."
Who do you think is next in line for a shot at de Randamie's featherweight title?