After deciding to leave the UFC behind and sign with Bellator MMA on the heels of a five-fight win streak earlier this year, top-ranked middleweight Gegard Mousasi made his promotional debut against former champion Alexander Shlemenko in the main event of Bellator 185 tonight (Fri., October 20, 2017) from the Mohegan Sun Arena in Uncasville, Conn.
But while the former Strikeforce and DREAM champion was favored to weather the "Storm," in reality, the flashy Russian striker took Mousasi to the limit, to the point where the decision will be considered at least somewhat controversial. Overall, the main event was a fitting conclusion to an action-packed Bellator event with quite a large amount of blood.
It unfolded when Shlemenko landed an absolutely thunderous overhand left to "The Dreamcatcher's" eye, badly swelling it and changing the course of the fight. From that moment, Mousasi instantly abandoned his otherwise dangerous striking and took the fight to the ground, taking Shlemenko's back and attempting several rear-naked choke submissions while landing a few good punches and elbows in between. Despite great submission defense, it was a clear round one win for Mousasi.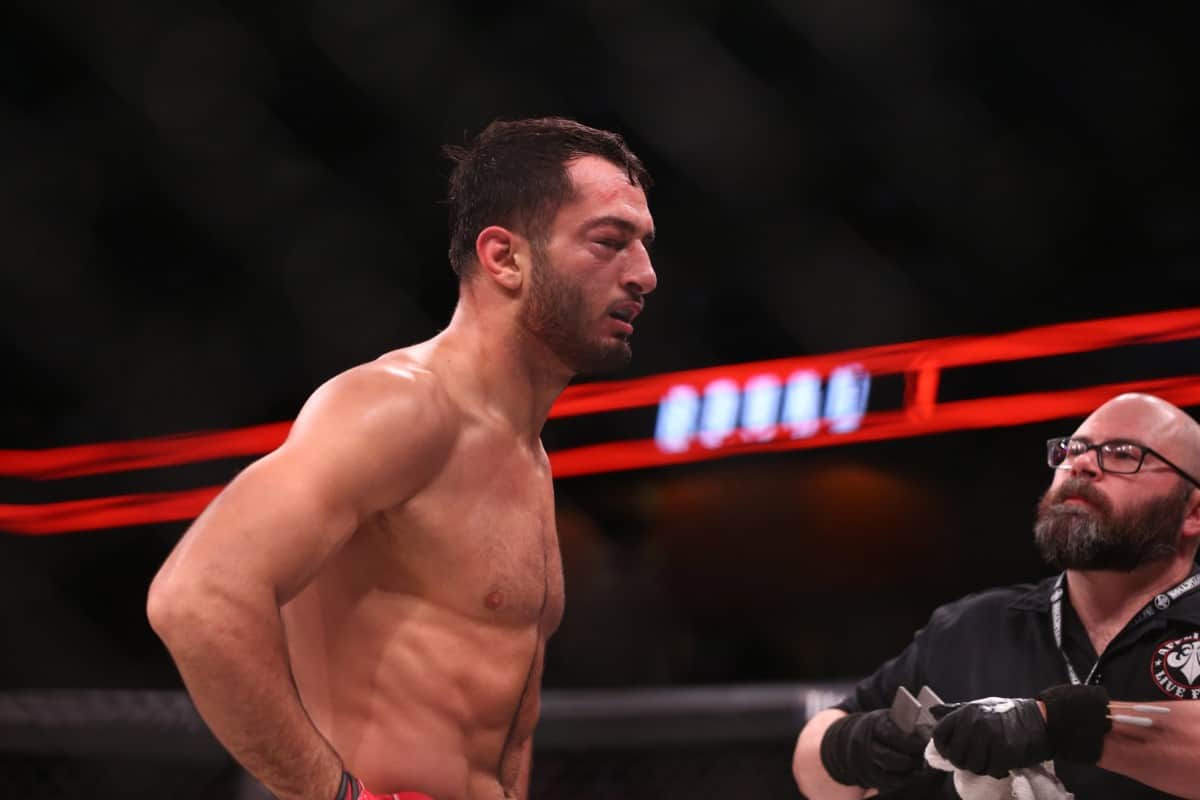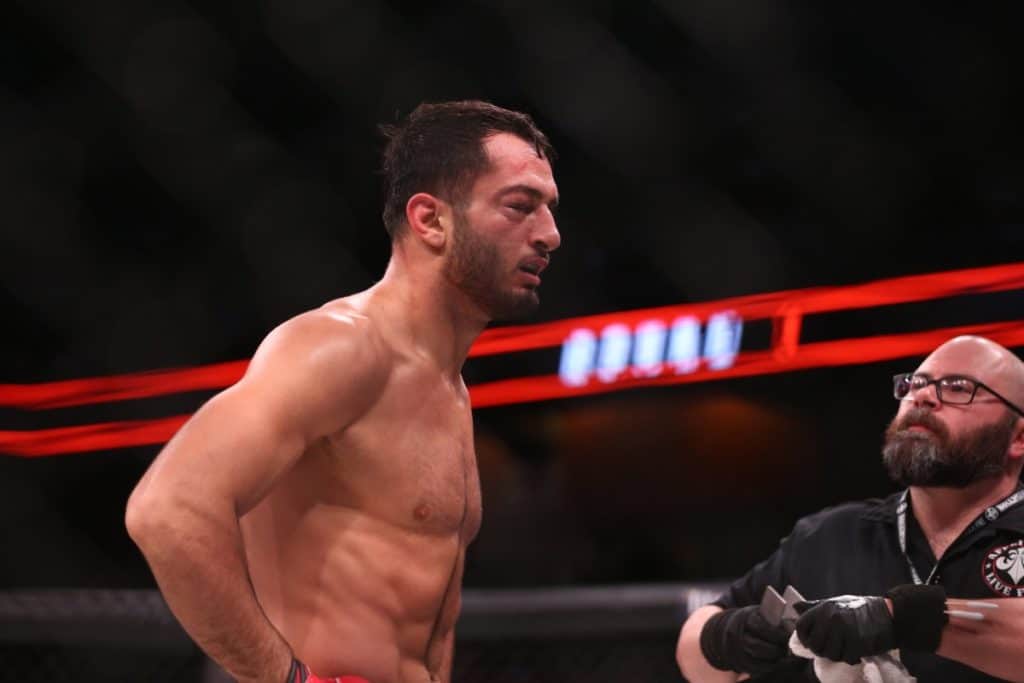 In the second round, Shlemenko came out with his trademark spinning back kicks to the body and spinning backfists upstairs, and was controlling the pace with Mousasi reluctant to engage. But the former UFC contender got the action to the canvas just past the halfway point in the round, once again taking the back and controlling the fight in a dominant position.
The final frame saw Shlmenko uncorking an endless onslaught of various strikes on a clearly tired Mousasi, who even stalled on the ground towards the end of the fight, his right eye swollen shut and rendering his striking game useless. The third was one-sided for "Storm," essentially making the fight come down to the ultra-close second round. One of the commentators made it seem like Mousasi's two takedowns and back control was not enough to overcome Shlemenko's striking edge in the second round, but it truly could have gone either way.
In the end, all three cageside judges scored the bout 29-28 in favor of Mousasi, who will now move on to a potential Bellator middleweight title bout. The win was a close if not controversial debut for Bellator, and certainly affected largely by Mousasi's swollen eye, but it's still accurate to say there was solid chance he would have been finished were the bout a five-round main event.
That would have continued the trend of some of Bellator's biggest names getting beaten badly, so Mousasi winning on the cards was a relieving sight, even if it wasn't quite the impact they had hoped for in "The Dreamcatcher's" first fight.