Francis Ngannou Trolls Alistair Overeem With Hilarious Social Media Post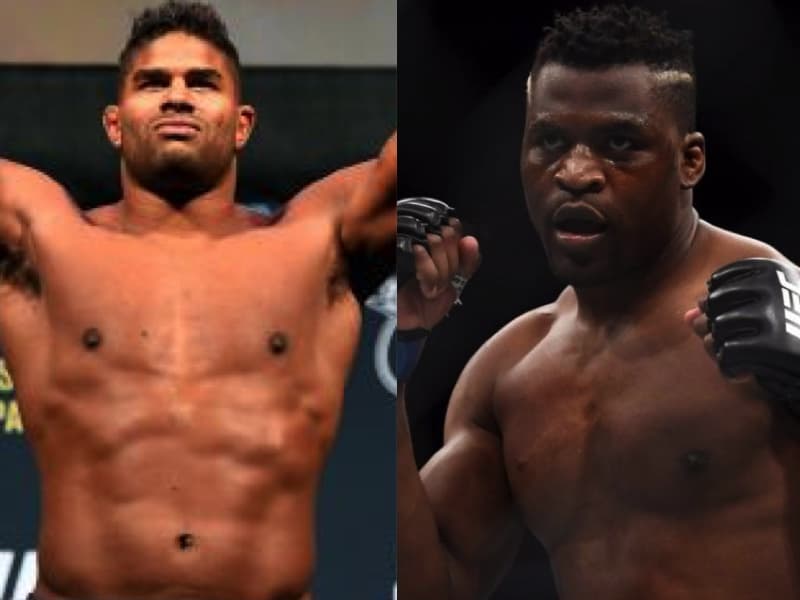 Rising heavyweight prospect Francis Ngannou is known as "The Predator." It turns out that crocodiles are actually predators in the wild.
Ngannou is slated for his toughest task thus far in his pro-MMA (mixed-martial-arts) career when he is set to take on former UFC heavyweight title contender Alistair Overeem at UFC 218.
Overeem attempted to be clever by posting a photo on his official Instagram account when he lifted a crocodile with his bare hands while hyping his upcoming bout with the young UFC star that could be a title eliminator.
"Caught this predator a few years ago. Looking forward to catch another one on December 2. ~ 27 days to go. #reemisdetroit #ufc218 #detroit#predator #thereem"
https://www.instagram.com/p/BbH9sXcjLox/
Keep in mind that photo was posted on Sunday. Ngannou saw the photo, and on Tuesday, he took the opportunity to roast Overeem for it. He posted the following on his Twitter account:
"This guy is funny! He's thinking that on December 2nd he's going to play with a baby animal in the petting ZOO."
https://twitter.com/francis_ngannou/status/927988265281454080
To look a little bit more into this photo,
As Ngannou pointed out that crocodile's mouth is sealed shut which is basically saying that Overeem is fighting "The Predator" with his hands tied behind his back. Ngannou got Overeem on this one.
UFC 218 is set to take place on on Saturday, December 2, 2017, at Little Caesars Arena in Detroit, Michigan. The main card will air on pay-per-view at 10 p.m. ET while the preliminary card will air on FOX Sports 1 at 8 p.m. ET and the promotion's streaming service, UFC Fight Pass, at 6:15 p.m. ET.
A UFC Featherweight Championship bout between current champion Max Holloway and former UFC Lightweight Champion Frankie Edgar is expected to serve as the main event.