Francis Ngannou denies fight with UFC champion Jon Jones is doomed: 'It's still possible that it can happen'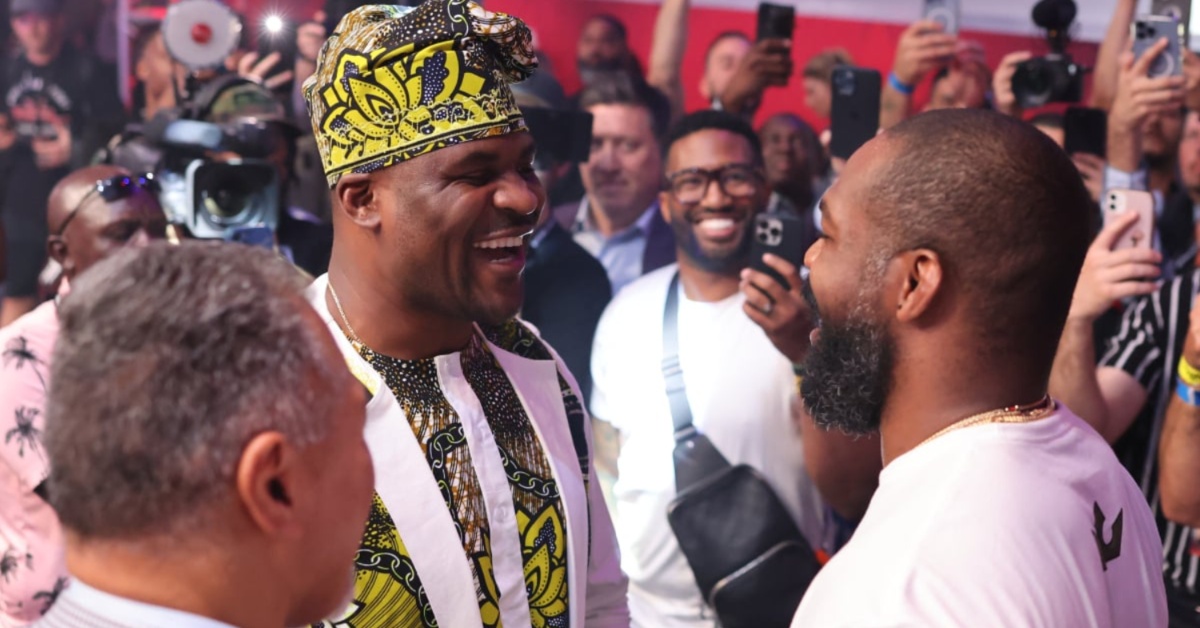 Former undisputed UFC heavyweight champion, Francis Ngannou has denied suggestion that a fight with current promotional titleholder, Jon Jones is dead in the water – claiming a pairing is still possible in the future.
Ngannou, a former undisputed heavyweight champion under the banner of the promotion, has been sidelined from combat sports competition since January of last year, successfully unifying the divisional titles in a unanimous decision win over then-interim gold holder, Ciryl Gane.
Completing his contractual obligations with the organization back in December of last year, Francis Ngannou elected against resigning with the UFC, and officially departed the Dana White-led promotion in January of this year.
Penning a multi-fight deal with the PFL (Professional Fighters League) off the back of his departure from the UFC, Ngannou, who is expected to fight in mixed martial arts in the opening quarter of next year, is first expected to make a professional boxing debut. 
Facing off with Endicott native, Jones at a PFL 5: Regular Season event earlier this month outside the SmartCage, Ngannou claimed that he wanted to fight the former still, despite the fact both men failed to share the Octagon with each other during their respective tenures with the UFC.
Francis Ngannou fails to rule out a future fight with rival, Jon Jones
And despite UFC boss, White slashing the possibility of a showdown between Jones and Ngannou in the future, the Cameroonian maintains a future battle can actually occur.
"Even though the fight is far from happening – it is still possible that it can happen," Francis Ngannou told TMZ Sports of a fight with Jon Jones in the future. "For each other, I think we respect each other as athletes, you know. We have this rivalry, you know, everyone wants to know who is the biggest dog in the room. But, yeah, we do respect each other, so – it's good."