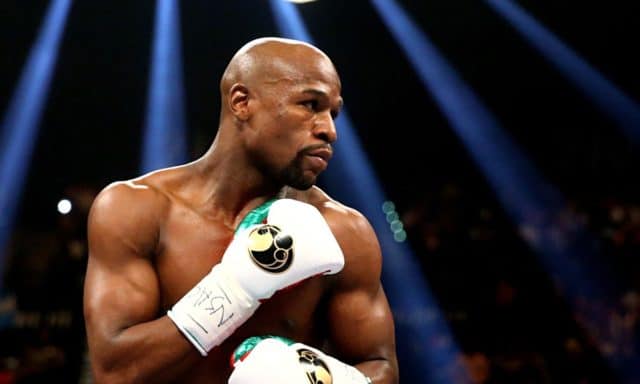 Floyd Mayweather is now claiming that he's not thinking about fighting now.
This has been an ongoing story all year long. Mayweather has been teasing for months now that he will make the transition from the world of boxing to the land of MMA.
He even went on record by saying that he plans to submit the paperwork to get an MMA license, which will likely be in Nevada.
With Mayweather teasing a jump to MMA from the boxing world, there are many who believe that the opponent for Mayweather would be his former rival Conor McGregor.
Mayweather has gone on record by stating that this would serve as his retirement fight, which would leave him with a perfect 50-0 pro-boxing record.
If this fight does happen then, it wouldn't impact his boxing record but rather his MMA record.
UFC welterweight champion Tyron Woodley has even gone on record by stating that he is more than willing to help train Mayweather.
However, Mayweather recently told TMZ Sports that he is currently busy with another lucrative business venture. Thus, his MMA plans are on hold.
"I'm so busy, I got so many different things going on, on the outside," Mayweather said (transcript courtesy of Bloody Elbow). "If you haven't heard, I'm building the tallest building in New York City. I'm one of the investors, I invested nine figures, actually."

"I'm not thinking about fighting right now," he said. "Two weeks from now, you can do an interview with me because I can contradict myself. I'm only human."

"So, two weeks from now, you ask me the question, guess what I'm gonna say, 'I'm fighting in MMA.' And then two months from then, I'mma say 'I'm not fighting in MMA, I'm not fighting in boxing.'"

"Actually I don't know what I'm doing, but I do know one thing: I'm paid."