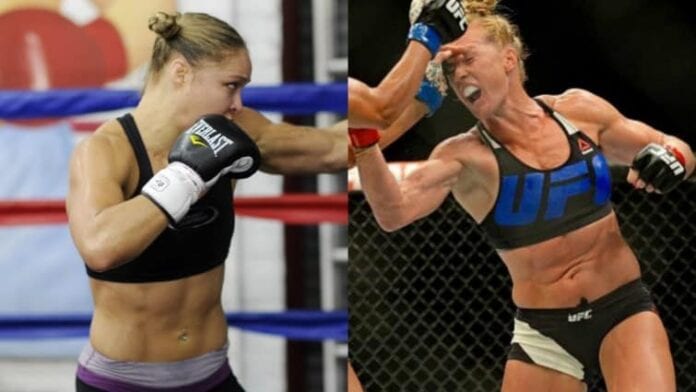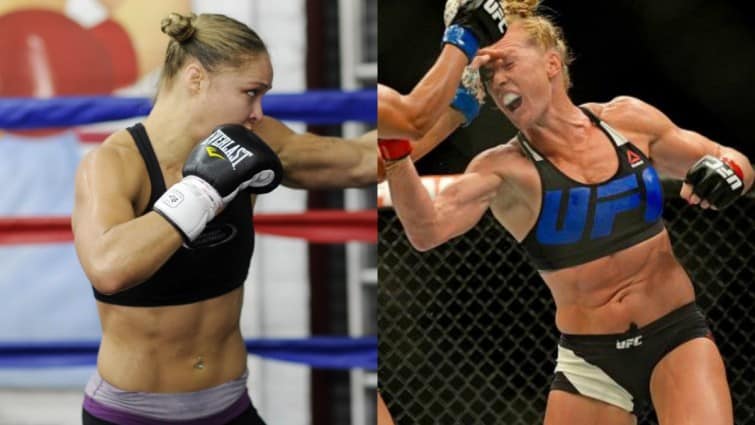 As November 14's potentially record-setting UFC 193 card from Melbourne, Australia 's 70,000-seat Etihad Stadium approaches, it's become blatantly obvious that Ronda Rousey is the most dominant fighter in all of the UFC.
The devastating "Rowdy" has finished all six of her fights in the Octagon, and appears to only be getting more devastating with each passing bout. Now she's going face off with another undefeated challenger in 17-time world boxing champion Holly Holm in the main event of UFC 193, and not surprisingly most are picking her to retain the belt in destructive fashion.
True, Holm is undefeated and was perhaps the most hyped prospect ever to be signed to the UFC women's bantamweight division, but she just hasn't shown the finishing power to be considered a real threat to Rousey, at least on paper.
However, there are some pivotal mistakes that Rousey's previous opponents made in their fights with "Rowdy," and in truth, Holm's strengths may actually be able to best utilize the key tactics to potentially beating the queen.
It will still be one of the most difficult tests in all of MMA nonetheless, and even if Holm sticks to and implements a perfect gameplan, she'll still obviously be in serious danger against Rousey and could still lose. But utilizing these five points of emphasis will almost certainly give Holm a better chance at victory.
Will it work? Maybe not. At least she'll have a shot though. Check out the five ways to (potentially) beat Ronda Rousey.