I'm sure you're sick of hearing the endless rumors and talks regarding a potential return to action for former longtime UFC welterweight champion Georges "Rush" St. Pierre, and some of you may have completely ruled out the possibility.
However, it could be argued that a comeback has never been more realistic, as St. Pierre recently said that he had been in talks with the UFC, although a few obstacles still need to be cleared up.
Many of you likely won't believe it until you see it, but it's interesting to speculate on if and when "Rush" will re-enter the Octagon, and whom he may face if he ever does.
UFC 200 appeared to be a suitable landing spot for the Canadian star, but the card has filled up relatively fast, leading the UFC's debut at Madison Square Garden in November to be a very realistic event for St. Pierre to return at. As for whom he could fight, GSP also recently said that he's simply interested in 'big' fights rather than title fights.
Nonetheless, a clash with reigning champion "Ruthless" Robbie Lawler would be massive, to say the least. While this potential title fight would make sense from a promotional standpoint, it may not be St. Pierre's best choice.
Let's take a look at five reasons why Lawler would dust St. Pierre if the two were to ever meet.
Click next to start the article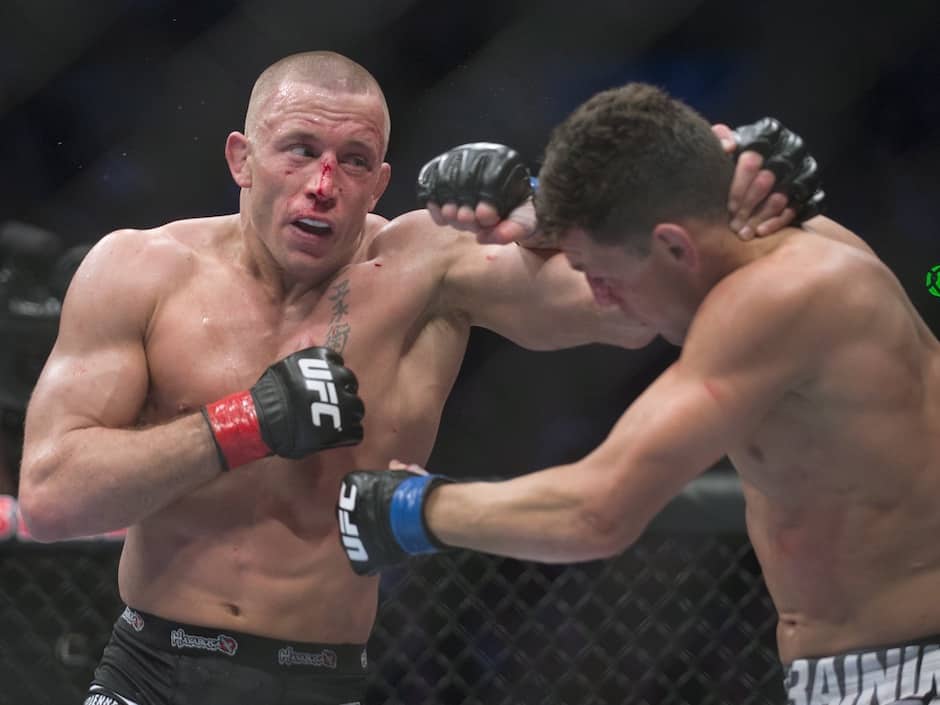 St. Pierre's Layoff
The most obvious reason is St. Pierre's lengthy layoff. The former divisional kingpin has now been on the sidelines since a highly controversial split decision victory over Johny Hendricks at November 2013's UFC 167. "Rush" would vacate his title soon after, and hasn't competed since.
With that being said, Lawler has never looked better.
The current champion is coming off back-to-back five-round wars against Rory MacDonald and Carlos Condit. In both bouts, the "Ruthless" one put his heart, grit, will power, and champion mentality on full display, establishing himself as a true warrior.
With Lawler on top of his game, it may not be a smart decision for St. Pierre to jump right back into things against the division's current ringleader.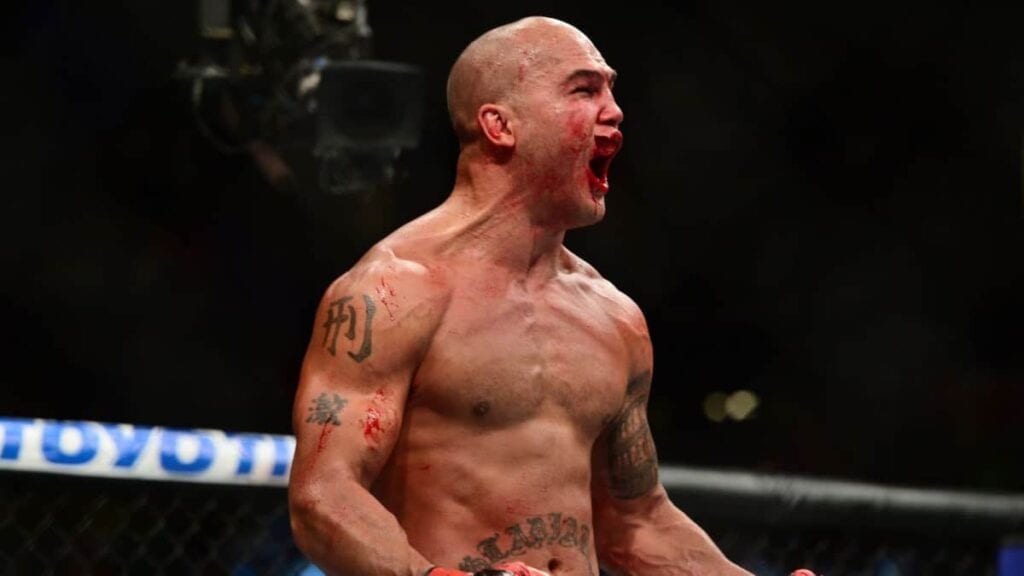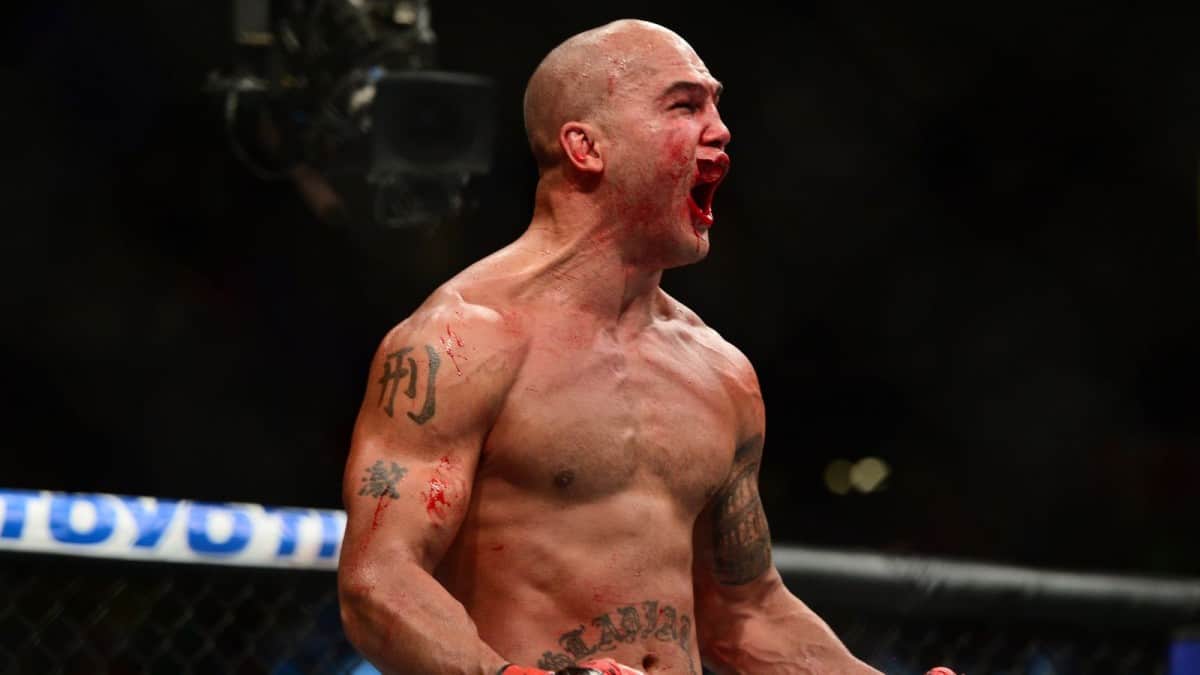 Lawler's Motivation
Since returning to the UFC in 2013, Lawler has experienced a career resurgence.
The "Ruthless" one has come out on top in nine of his last ten bouts, with the only loss coming in a closely fought decision to former champion Johny Hendricks. Over the last three years, Lawler has established himself as a vicious fighter and as the best welterweight on the planet, putting it all on the line each and every time out.
Despite his current successes, however, many consider St. Pierre to be the best 170-pounder to have ever graced the Octagon.
With that being said, Lawler would likely come in to a bout with "Rush" in top shape, appearing hungrier than ever. A win over the former champion would put a stamp on a truly magnificent career, and one would have to think that Lawler would be beyond motivated to get the job done.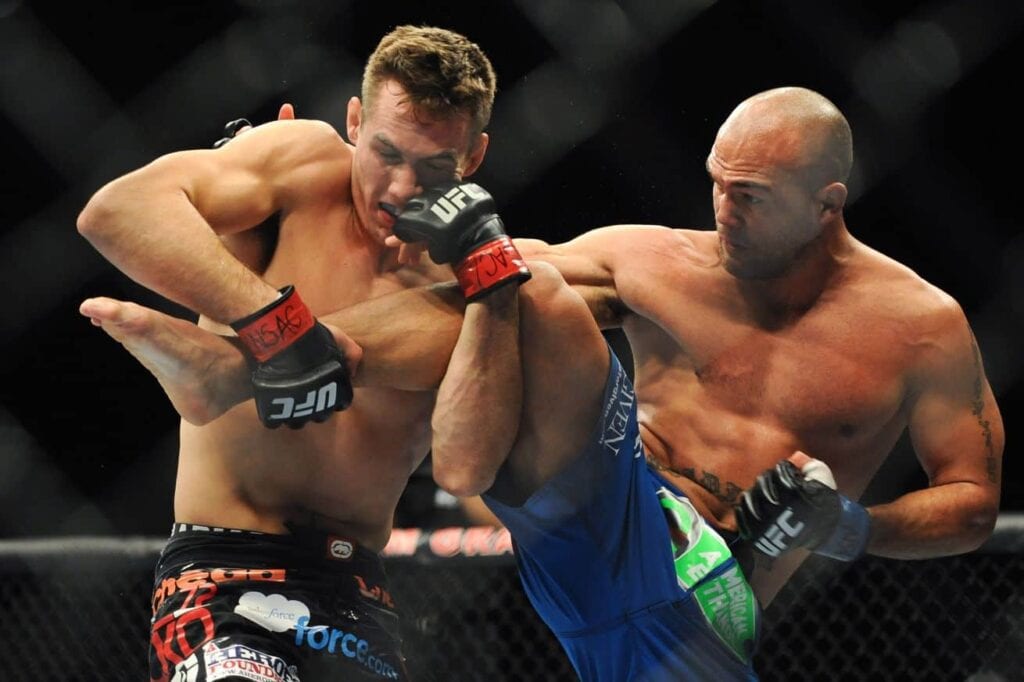 Lawler's Takedown Defense
Those who see St. Pierre getting the better of Lawler in a hypothetical bout would likely point towards GSP's world-class wrestling and takedowns as the key factor.
Although having no prior formal wrestling background, "Rush" is considered to be one of the greatest MMA wrestlers of all-time. His timing and transitions between striking and wrestling are second to none, and he has used this wrestling pedigree time and time again to control a bout, repeatedly putting fighters on their backs en route to dominant victories.
Lawler, however, is no amateur in this department.
Although not necessarily known for his wrestling background, Lawler was indeed an All State wrestler back in his high school days, and has shown the ability to stuff takedowns in the past. Despite surrendering five takedowns to Hendricks in their UFC 181 rematch, he also stuffed 12 attempts from "Bigg Rigg", one of the division's most decorated wrestlers.
If Lawler can indeed keep a bout with St. Pierre on the feet, it may spell bad news for the Canadian, which leads us to our next point…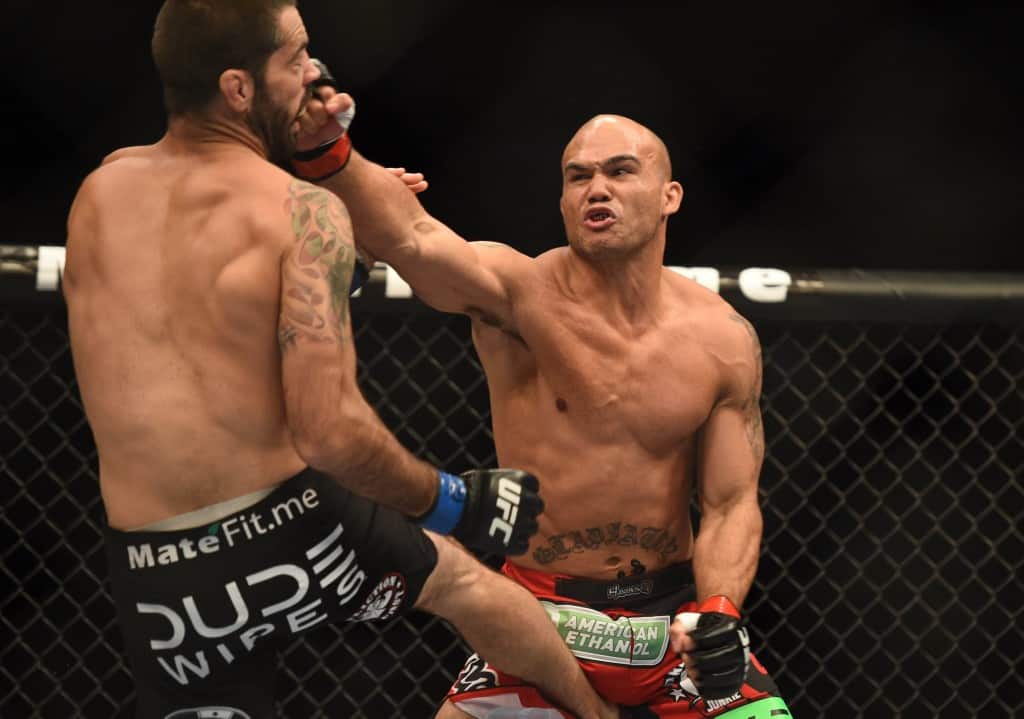 Lawler's Striking Prowess
St. Pierre has never been a slouch in the striking department, coming from years and years of Karate training. "Rush" also developed a slick jab over the years, which he coupled with crisp movement and pinpoint kicks.
On the feet, however, Lawler is a different type of animal, and he may very well have the advantage over St. Pierre in this category. The "Ruthless" one, an ultra-powerful southpaw, has scored an impressive 20 knockouts in his 27 career victories.
Mixing up his punches and kicks very well, Lawler uses pressure and devastating power to simply break opponents.
We must also take a look at St. Pierre's last bout to date with Hendricks prior to his 'retirement'. Although he may have been unmotivated, GSP was bloodied and battered by "Bigg Rigg," a heavy-handed slugger to be certain, but not quite the type of striker that Lawler is.
With that being said, one would have to assume that Lawler would be able to do some serious damage on the feet if he played his cards right.
St. Pierre's Motivation
The motivation of St. Pierre will also come in to question if he truly decides to return.
Simply put, what does he have to prove?
Clearly amongst the best fighters of all-time period, "Rush's" legendary reign atop the welterweight division speaks for itself. Also, as previously mentioned, he appeared to be unmotivated when he last fought, and obviously had to figure some things out given the lengthy hiatus he's taken.
Now, of course a rejuvenated St. Pierre could return to action, but does the GSP of old still exist? Is that same fighter still around deep inside the soul of the former kingpin? Only time will tell, but showing up with even the slightest lack of motivation against Lawler would be a dangerous move for St. Pierre.