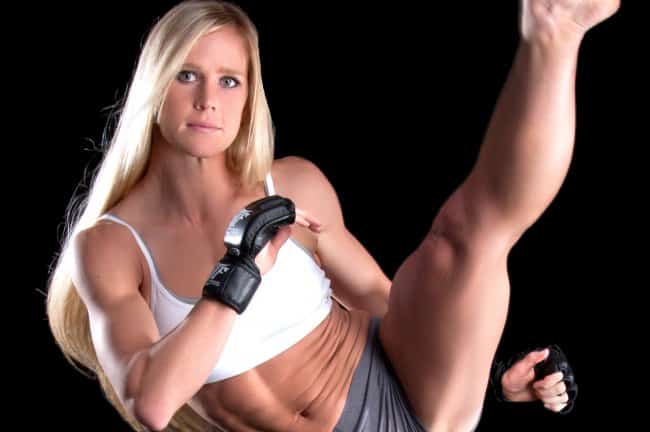 UFC 184 is fast approaching, this coming weekend (Saturday February 28th) will see the show move to Los Angeles, California, with a host of exciting bouts. Forget the fact that Chris Weidman and Vitor Belfort are no longer involved, UFC 184 has (at least) five reasons to tune in and watch. Check them out:
Ronda Rousey vs Cat Zingano
The makeshift headliner at UFC 184 is not bad at all, in fact, it's pretty awesome. The queen of the UFC women's bantamweight division, the arm collector-turned knockout artist Ronda Rousey will return to defend her belt. Arguably the toughest and most hard-nosed challenger yet, Cat Zingano will look to put her name in the history books as the first to ever defeat "Rowdy". Each have undefeated records at stake, and the title of the greatest WMMA fighter on the globe is the prize.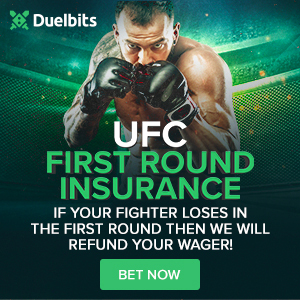 Why wouldn't you tune in to watch that?
"The Preacher's Daughter"
The women's bantamweight division is being held hostage by the dominant champion, but there's another name on everyone's lips right now; Holly Holm. The former Invicta FC champion is undefeated at 7-0, has a 38-fight pro boxing record where she held titles at multiple weights, and has only been to the scorecards once in her MMA career.
You can bet that a win over Raquel Pennington at UFC 184 will fast track "The Preacher's Daughter" to a title shot, and who would argue? Facing either Ronda Rousey or Cat Zingano, that fight would market itself. Keep an eye on Holm in LA this weekend.
Josh Koscheck vs Jake Ellenberger
Love him or hate him, Josh Koscheck is ingrained in MMA history as part of the original TUF crew. He helped, along with guys like Forrest Griffin and Stephen Bonnar, to make this sport what it is today. He faces fellow three fight-skidder Jake Ellenberger in a do-or-die fight on the main card, fights like these often provide great moments.
With both guy's backs firmly against the wall, who will emerge in this collision of veteran welterweights?
Tony Ferguson vs Glieson Tibau
Ferguson has turned in to quite a fan favorite with his recent showings. His style is high paced and pressure-based, he can take and give a hell of a punch, and he has put together an impressive four-fight/three-finish streak lately. Wins over Abel Trujillo, Danny Castillo and Katsunori Kikuno have given "El Cucuy" a reputation. He fights at UFC 184 against a 24-fight veteran.
Glieson Tibau has surprised many with his renewed form lately, beating Norman Parke, Pat Healy and Piotr Hallman in his last three outings. The well-travelled veteran is arguably on his last run at the 155-pound title, and will look to add Ferguson to a list of victims that also includes Caol Uno, Jamie Varner, John Cholish, Rafael Dos Anjos, Jeremy Stephens and many more.
Mark Munoz vs Roan Carneiro
"Filipino Wrecking Machine" Mark Munoz will take part in the feature preliminary bout on FOX Sports 1, as he looks to reverse his recent form of two straight losses. A fan favorite for many years, Munoz was once tabbed as a legitimate title contender. He faces at UFC 184 a tough challenge in Roan Carneiro.
"Jucao" recently came back from a year off fighting, and won a one-night tournamet at Battlegrounds MMA 5. He beat Randall Wallace, Trey Houston and Brock Larson to win the $50K prize, and punched his ticket back to the UFC for a second try. Carneiro, primarily a black belt grappler, will have to e careful against a dominant ground striker like Munoz.
Stay with LowKickMMA this week as we count down the days to UFC 184 with plenty of pre-fight hype and coverage.