Let's face it – after an international press tour and still a month's worth left of promoting to do, Conor McGregor and Floyd Mayweather have learned a lot about each other in a short amount of time.
Mayweather may have not known much if anything about McGregor leading into the creation of their crossover boxing match, but he sure knows about him now. McGregor, who is known for playing mind games with his opponents, has treated "Money" no differently.
Of course, it's going to be difficult to get inside the 49-0 boxing legend's head, as Mayweather has seen it all when it comes to trash talk and mind games in the world of boxing. But in addition to the countless who believe Mayweather will win their fight with no difficulty, there are several out there in combat sports who are whispering that it's actually "The Notorious" who is inspiring a sliver of doubt in the 40-year-old Mayweather.
Lets take a look at the ways "Notorious" has Mayweather shook by focusing on the moments that gave the boxing great pause…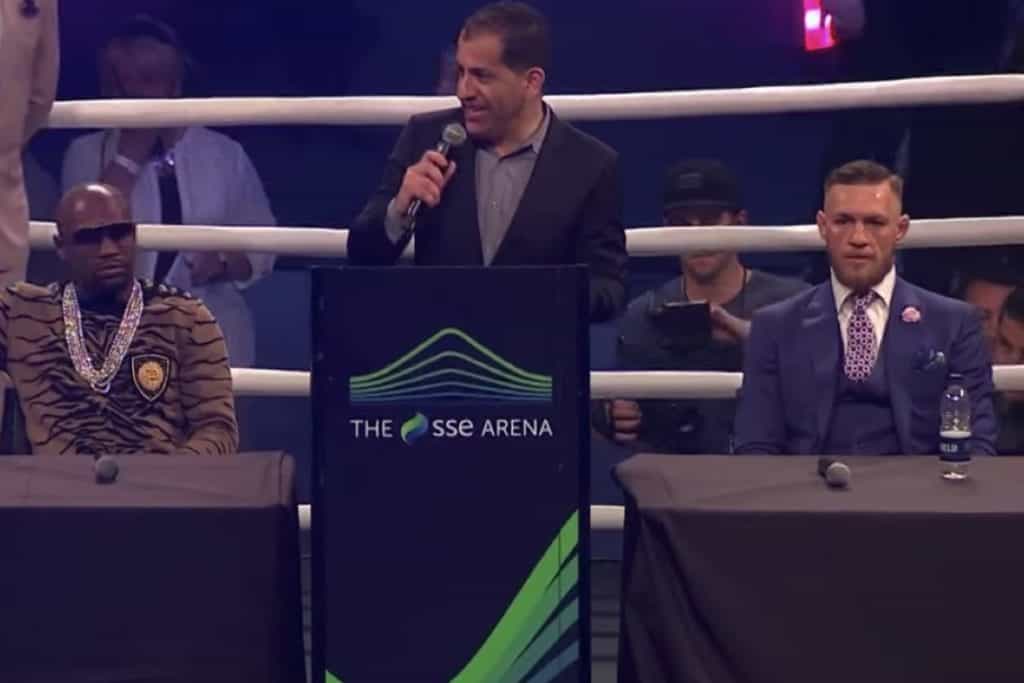 5. McGregor Going After After Showtime Exec Steven Espinoza
Boxing is a sport of tradition and oftentimes respect, both of which McGregor has openly mocked since the beginning of the press tour.
When McGregor set his sights on Showtime executive Steven Espinoza, it might not have scared Mayweather outright, but must have given him pause.
If McGregor is crazy enough to literally bite and mock the hand that feeds, what else is he willing to do? Will he mock the rules that Mayweather has imposed and throw an elbow? Maybe a head kick?
The unpredictable and mercurial nature of the UFC's biggest star is certainly a selling point here, but could lead to disastrous results if he decides to take it further during the match itself.

McGregor always appears unhinged while on stage, which could leave Mayweather wondering just what this crazy Irishman is capable of when the two finally throw down.