Former UFC champ BJ Penn will return to action this Saturday (January 15, 2017) after a two-and-a-half year retirement. Penn will take on Yair Rodriguez, a rising prospect in the featherweight division, in the headliner of UFC Fight Night 103 from the Talking Stick Resort Arena in Phoenix, Arizona.
Unfortunately, many mixed martial arts fans and pundits are pessimistic about Penn's return. BJ is unquestionably an all-time great, perhaps the best lightweight ever. But the Hawaiian hasn't won a fight since a first-round knockout of Matt Hughes in November 2010. Below are several reasons most in the MMA community wish that Penn had stayed retired.

1. Combination Of Age And Inactivity
As already mentioned, Penn hasn't competed in two-and-a-half years, and the MMA great has exactly one fight in the last fours years. He doesn't have a victory in the last six. And he is 38 years old, not exactly a spring chicken, particularly in the unforgiving lighter weight classes.
Part of what made Penn so successful was that he was well ahead of his time. He paired solid boxing skill with a lethal, all-time great jiu-jitsu game. He was so much more talented in his prime than the majority of contemporaries, meaning he could compete above his natural weight class and still have success.
Penn was able to win the welterweight title before men like Georges St. Pierre and Rory MacDonald came along. And he ruled the lightweight division before the likes of Benson Henderson, Rafael dos Anjos, and Conor McGregor. At this point, Penn is far from his physical prime while the elite in every division are more talented and more athletic than anyone Penn faced in his heyday.
Penn is returning to try to make a run at featherweight, going after a belt in a third division. While that would be an unprecedented achievement, he is undergoing a more arduous cut and at an advanced age. That is not exactly a recipe for success. And the last time we saw Penn at that weight, it did not go well.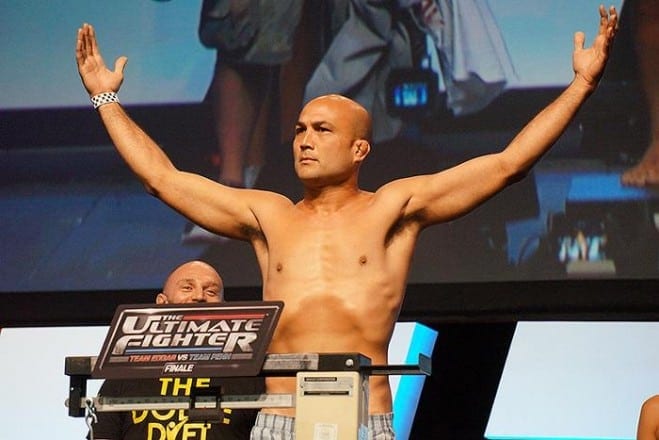 2. His Last Performance Was Awful
The last time "The Prodigy" was in action was July 6, 2014, at The Ultimate Fighter 19 Finale. There Penn made his featherweight debut in a trilogy fight with rival Frankie Edgar. The former two-division champ was returning from another extended layoff and a stint at welterweight that saw him go 1-2-1 Bad losses to Nick Diaz and MacDonald were offset by the aforementioned Hughes knockout and a draw with Jon Fitch.
BJ looked downright bad against Edgar. Perhaps it was the first cut to 145 pounds that had drained him. Or he was already deep into a physical decline. Or he was battling a pound-for-pound stalwart in Edgar and was out of his depth. Whatever the reason, Penn looked nothing like his formerly dominant self.
The Hawaiian also showed a new awkward, upright stance that made him a sitting duck for Edgar's patented brand of movement and boxing. Penn said post-fight that he had hoped to use his length against the stockier New Jersey native. But awkwardly chasing after Edgar on his tip-toes did not accomplish that. Penn couldn't cut Edgar off, presented a larger target, and his narrow stance greatly worsened his formerly impenetrable takedown defense.
"The Answer" worked Penn over on the feet and on the ground, earning a merciful third-round stoppage over his old rival. Their first two bouts had gone the five-round distance.
BJ said after the fight that he would have always wondered if he could do it again if he hadn't stepped in the cage one more time. But after having done it, he knew that he could not fight at the highest level anymore. And yet, Penn will be making the walk once more two and a half years later.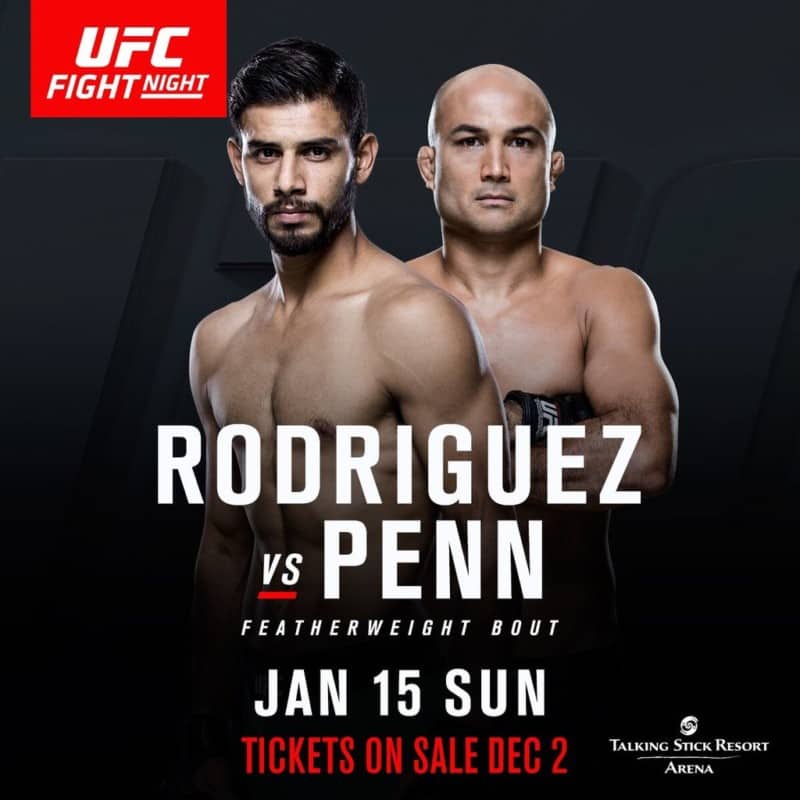 3. He Won't Get Reasonable Matchups
Even though Penn is far from his peak form, having a big name such as his means he will not reenter the UFC ranks like a normal fighter. Penn's pedigree and reputation will command marquee opponents, even if Penn would be better served fighting a middle-of-the-pack featherweight.
The UFC initially had Penn matched up with reasonable opponents like Dennis Siver and Cole Miller. Neither man is knocking on the door of title contention, nor are they even ranked. But they are fairly well-known long-time UFC veterans that would be able to test Penn.
After those two matchups fell through, Penn was paired with Ricardo Lamas, easily a top-ten 145-pounder. "The Prodigy" was set to meet Lamas at an event in Manila, Philippines, but an injury to Penn nixed the fight and led to the card's cancellation. It was a strange fight to make after the first two foes Penn agreed to return against, and the seeming mismatch made Penn fans breathe a sigh of relief at its cancellation.
But then Penn was booked opposite Rodriguez, and the MMA community once again raised a collective eyebrow. "Pantera" has the look of a future title challenger, making him a curious opponent for Penn's return. At this point, the UFC seems to be using Penn to help a younger fighter "get over". If that is to be the legend's fate, he's better off not stepping back in Octagon.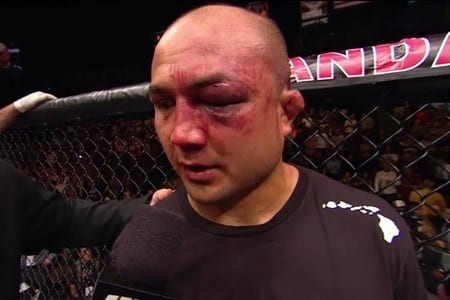 4. Injuries And Personal Issues Have Already Delayed His Return
As was already alluded to, Penn's return to competition has been delayed nearly a year at this point. Injuries and other personal issues have resulted in the cancellation of several bouts and multiple opponent switches. Such problems just making it to the fight do not bode well for Penn's results during it.
BJ announced a desire to return to active competition last January. He was first linked to a bout at UFC 196 in March, but his return was subsequently delayed to April at UFC 197. Charges of sexual assault were then levied against him in February, and Penn was pulled from the event.
After an independent investigation in April revealed that law enforcement would not be pressing charges against the UFC legend, Penn was slated opposite Dennis Siver in June at UFC 199. When Siver dropped out with an injury, Cole Miller filled in. But Penn himself was then yanked after being treated with a medically-administered IV in May.
Then came the Lamas fight, its cancellation, and the subsequent cancellation of the entire event. Finally, it appears that Penn will make it to fight day this Saturday against Yair Rodriguez. This string of injuries, delays, and personal issues does not paint the picture of a fighter returning at peak form. The image they portray is of a fighter limping to the Octagon.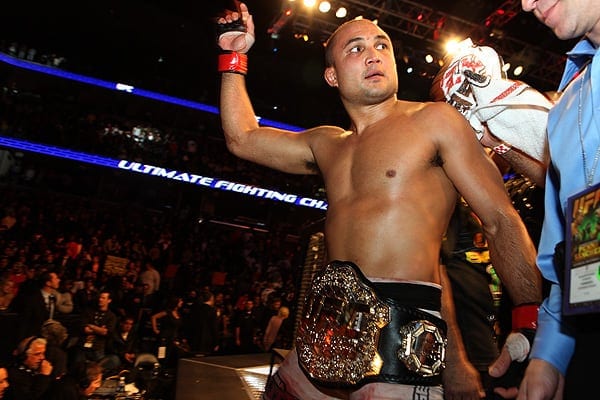 5. He Has Nothing More To Prove
At this point, Penn has nothing left to prove in the sport of MMA. He is a pioneer and a legend, a man who spanned two generations of fighters, won gold in two different weight classes, and took on all comers. He embodied the "Just Scrap" mentality that became his slogan.
Penn's legacy is secure. It will not be tarnished by an ill-advised return years after he last held a UFC belt. But he also has nothing to gain. In the unlikely event that Penn can pull off a win against Rodriguez, or even make it a close fight (he currently sits in the range of a +350 to +400 underdog), it will only fuel his fighting passion and lead him to soldier on. This will result in Penn fighting more top opponents and receiving beatings like the ones he endured at the hands of Diaz, MacDonald, and Edgar.
The more likely outcome is that Rodriguez serves him a one-sided smackdown, and Penn once again limps away from the spotlight. There is no reason for him to compete anymore, no reason for him to endure that indignity. Fights against mid-level opposition do nothing for his legacy, while fights against top opponents are so drastically unfavorable to him. Penn should have stayed retired. If he makes it fight day this Saturday, hopefully he will come to his senses afterward.
Penn should have stayed retired. If he makes it fight day this Saturday, hopefully he will come to his senses afterward.