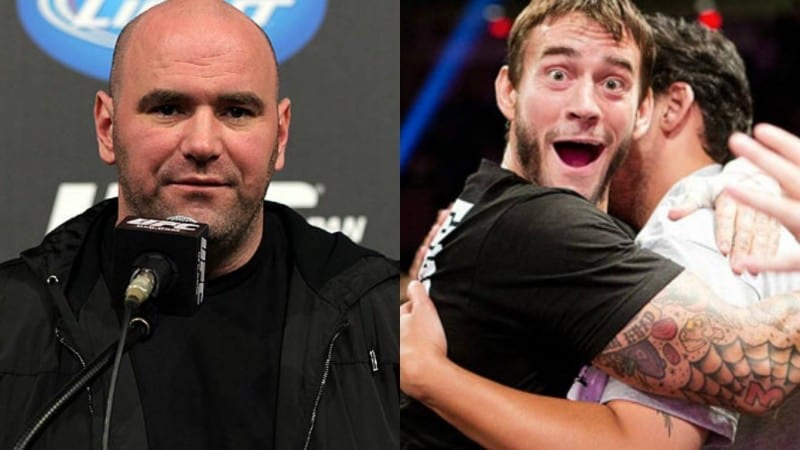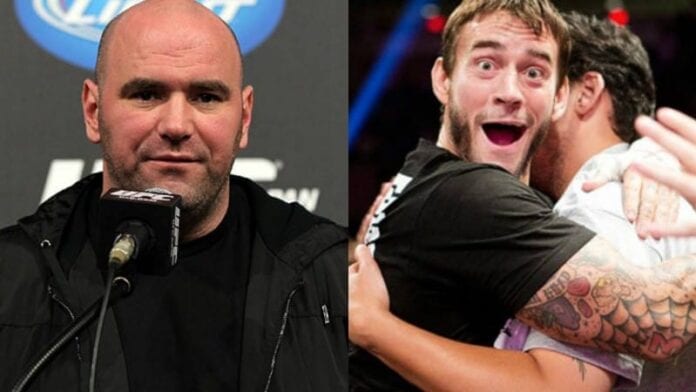 Since the very day that former WWE champion Phil "CM Punk" Brooks announced that he would be coming to the Octagon in late 2014, MMA fans everywhere have been questioning his actual ability to win a real fight, and if he ever actually would indeed step into the cage and fight.
That feeling was only amplified by the fact that his debut was delayed by a shoulder injury, but Punk apparently recovered well enough to find out that he would be facing 2-0 fighter Mickey Gall, a 23-year-old grappling champion who had just picked up only his second MMA win with a first round submission of 0-0 fighter Mike Jackson at February 6's UFC Fight Night 82 from Las Vegas.
Many felt that Punk didn't look all that enthused or intimidating when 'facing off' with Gall inside the Octagon, and again that feeling was heightened by Brooks' revelation that he would undergo minor surgery on an ailing back from his pro-wrestling days a short time after his fight with Gall was made official. It was curious timing to put it nicely, and all of these developments have many fans rightfully wondering if the 37-year-old Punk will fight for the UFC.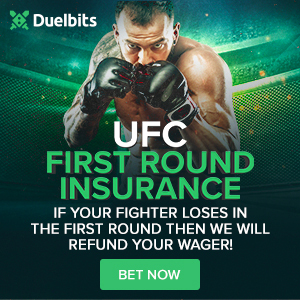 They probably should be, but there's a much bigger situation at work here. That's the view that the UFC should end fans' speculation for them and simply call an end to this absolute farce that has become nothing more than a circus for the UFC. Let's examine just why it's time for the UFC to end the CM Punk experiment now.

5.) The Timing Couldn't Be Worse:
At the heart of this latest setback in Punk's debut is the auspicious timing of the whole ordeal. Many have asked and still are asking why he would show up to face Gall in the Octagon if he supposedly knew his back was injured enough to require surgery, an issue that UFC fighter Matt Brown proclaimed would have seen him in a whole lot more pain than he appeared to be.
And although he hasn't backed out of the fight, the unveiling of the injury, which he claims to have had for quite some time because of pro-wrestling wear and tear, then why would he go through the whole show on national television?
Perhaps he will show up and fight Gall once and for all.
But the whole timing of this situation only serves to cast more doubt about the chances of that happening, and it could definitely reach a point where the UFC's best course of action is to simply pull the plug on this so-far fruitless experiment.

4.) Injuries:
The obvious root cause of the poor timing of Punk's repeated setbacks, his body has simply absorbed too much of the destructive day-to-day pounding that each and every top professional wrestler does. His fallout with WWE was in part surrounding a highly documented issue with their doctors due to injuries suffered there, and obviously more of them remain as he attempts to make the transition to mixed martial arts.
He's certainly not a young man, but he is trying to break through into a young man's game, and he 's doing it with a ton of mileage on his tires. That is only more obvious when you consider that he hasn't even fought yet but has experienced two delays of his debut due to injury.
Truth be told, injuries could certainly derail Punk's UFC 'career' before it ever begins. And fans wouldn't be one bit surprised if they did.

3.) He Has No Experience At 37:
Punk has to overcome the built-in disadvantage of his many pre-existing injuries from pro-wrestling to make it to the Octagon, but he won't bring any of the invaluable cage time and experience that a career-long MMA fighter his age would; in fact, he won't even bring close to the amount of knowledge that Gall will bring, and he only has two fights.
No, Punk is coming into the world's biggest MMA promotion supremely green, and many have remarked that he looked in over his head when he stepped into the cage to face the young and hungry Gall in Las Vegas. That lead to speculation that Punk was only using the back injury as an excuse to avoid fighting Gall, but with him actually requiring and having surgery and the fight still being on, that appears to be far from the case (at least for now).
That incredibly tough-to-overcome dynamic could mean that Punk will absolutely get destroyed the first (and perhaps only) time that he steps in the Octagon, making his UFC signing a massive flop. If that's the case, the UFC should just end this farce before it worsens.

2.) His 'Test Fights' Reportedly Haven't Been Going That Well:
Expanding upon the fact that Punk has absolutely no MMA experience, his training fights at Roufusport in Milwaukee reportedly haven't been going all that well according to Michael Bisping (via ENT Imports), Punk has lost to 15 of the 16 'smokers' they've brought in for him to face in fight simulations.
There's no way to actually prove the truth of that matter, but if it is even a bit real, it's definitely a huge concern for the UFC because those opponents aren't even UFC caliber fighters. It appears that Brooks and the UFC are in over their heads again here, because if Punk can't beat an unknown in a gym, how is he going to beat a presumably infinitely more dangerous under the bright lights of a grand stage?
These are rumors, but Duke Roufus himself is on record saying Punk lost his first fight simulation last year when he was supposedly going to make his UFC debut. If that didn't improve in the time since, and has in fact gotten worse, then the UFC should just acknowledge that they made a blunder by trying to cash in on Punk and move on.

1.) Credibility:
Finally, the UFC's credibility is on the line in a big way concerning Punk's ability to fight in the Octagon. They made a rushed announcement of his signing at December 2014's UFC 181 without seeing if there was any chance he could cut the mustard, and it's already backfired in a big way by making them look silly for doing it. Gall is already a big betting favorite, and if he shows up to their fight if it actually happens and stops Punk in under a minute like he did Jackson, the promotion will look incredibly stupid for touting him as a legitimate fighter and not just a blatant money grab who served as an attempt to bring pro-wrestling fans over to MMA.
The UFC has received a decent amount of criticism over the past few years for going with the mainstream, popular choice rather than the more logical one based on actual fighting, but with record profits, PPV numbers, and massive stars being created in 2015, it's hard to argue that their business model isn't working. Perhaps they just don't care if their signing of Punk makes them look silly, because they're obviously enjoying a ton of attention from it without him even fighting once.
However, overall the UFC is and has been about featuring the best against the best, and Punk is just so far from that in terms of world-class MMA competition. The promotion will look a bit foolish for signing him if he loses quickly, but they might be laughing all the way to the bank.
If that's the case, then it doesn't really matter. But if they do care about the credibility of the fighters they sign and give big opportunities to, the UFC will admit their mistake (not likely, I know) and end this farce of an experiment before it spirals even further into madness.