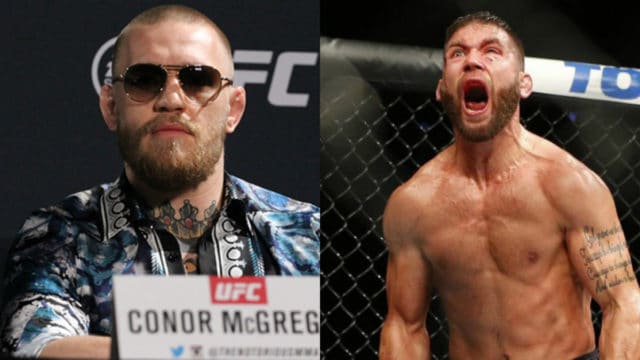 The news we were all expecting was officially confirmed yesterday, the UFC has sold to the highest bidder. Fashion and entertainment group WME-IMG takes over majority interest of the promotion with a whopping $4.2 billion agreement. UFC president Dana White stays in the frame, but that's it for the Fertitta brothers, although they will have a minority % interest under the new ownership. The sale had been rumoured for some weeks, but numerous officials denied the talks until last night.
The memo from the UFC to fighters, as per BloodyElbow:
From the moment Zuffa, LLC purchased UFC over 15 years ago, you, the athletes, have always been the central focus of the promotion. That will not change. WME | IMG, who has been involved with UFC for many years, is focused on the continued global expansion of mixed martial arts and committed to further promoting you on the global stage.
The organization's leadership, a team of great executives hand-picked to help lead the business, will remain in place to carry on their work and continue to lead the team of dedicated employees who promote your careers as mixed martial arts athletes.
You remain a very important part of a highly driven, dedicated and motivated organization that will continue to deliver wold-class experience and opportunities for you as athletes and for the greatest fans in the world.
Thank you,
The Zuffa executive team.
Here's the Twitter reaction from Conor McGregor, Nate Quarry, Justin Scoggins and more:
I am honoured to have fought under the Fertitta regime! To have been mentored by these great people on this great business is a true honour!

— Conor McGregor (@TheNotoriousMMA) July 11, 2016
Perfect time to change the revenue split to ➡️ 46% / 54% split to be equal to the other major sports.???????????? #WeAllNeedToEat

— Jeremy Stephens (@LiLHeathenMMA) July 11, 2016
Deadly can't wait to see what % I'll get out of that 4 billion no more work for me going in to tell the boss to fuck himself

— Neil 2 Tap Seery (@NeilSeeryMMA) July 11, 2016
— Al Iaquinta (@ALIAQUINTA) July 11, 2016
4 bil… I was probably worth more and so was everyone else right?

— Al Iaquinta (@ALIAQUINTA) July 11, 2016
There are so many fighters, I don't mind the mass email. I've had nothing but the best experience with the @UFC but excited for the future.

— Joe Lauzon (@JoeLauzon) July 11, 2016
Congrats on the great investment years ago @danawhite @lorenzofertitta Looking forward to seeing the @ufc grow even more!

— Joe Ellenberger (@JoeEllenberger) July 11, 2016
I'd rather have Star Wars.

— Nathan Quarry (@NateRockQuarry) July 11, 2016
I first started with the @UFC back in 2010 and today it sold. It's crazy how time flys. pic.twitter.com/3YWKcrUCTR

— Chris Camozzi (@ChrisCamozzi) July 11, 2016
Looking forward to the new future of my company @UFC #ufc201
????????????

— Justin (@ScogginsFlow) July 11, 2016
UFC worth as much as Star Wars. Pretty damn crazy.

— Josh Samman (@JoshSamman) July 11, 2016
I'd rather have Star Wars.

— Nathan Quarry (@NateRockQuarry) July 11, 2016
If you enjoyed this story, please share it on social media!