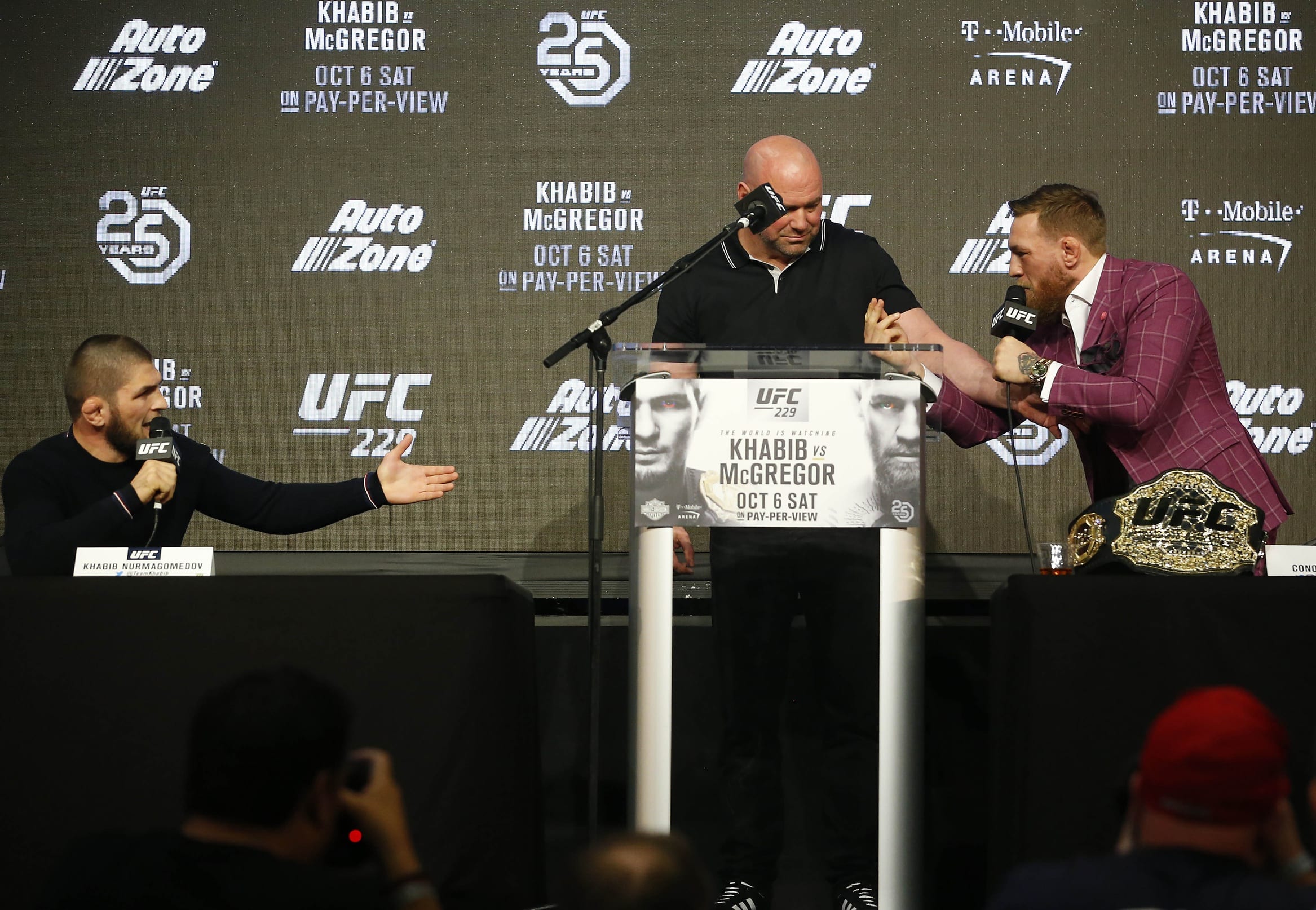 Conor McGregor said a lot of outlandish things during the UFC 229 press conference last week.
McGregor discussed things such as Khabib Nurmagomedov slapping Artem Lobov, Khabib's father, and Russian politics. He also made some unfavorable comments about Chechen dictator Ramzan Kadyrov.
A Chechen lightweight fighter, Khusein Khaliev, who fights out of Kadyrov's Akhmat MMA fight club and competes for the World Fighting Championships of Akhmat promotion in Chechnya, has spoken out. Khaliev posted an Instagram video telling McGregor he'd have to pay for his comments against Kadyrov.
He suggested McGregor would pay inside or outside the cage (via Bloody Elbow):
"Conor, you're a master trash talker. But this time I was offended after watching the press conference" Khaliev said. "This talk is acceptable in Ireland, America and elsewhere. But when it comes to Chechnya or the Caucasus, you need to think about what to say, and what not to say.

"You will have to answer for your words, inside a cage or outside of it. We never forgive for attacking the honor of our family. So I suggest you show remorse and apologize quickly, because life does not end with your fight against Khabib. Watch your tongue if you're not looking for trouble."
McGregor will challenge Khabib for the lightweight title in the main event of UFC 229 next month (Sat. October 6, 2018). It all goes down from the T-Mobile Arena in Las Vegas, Nevada.