Video: Fighter suffers grotesque leg and ankle break in freak 'potential career ending injury' at ACA 161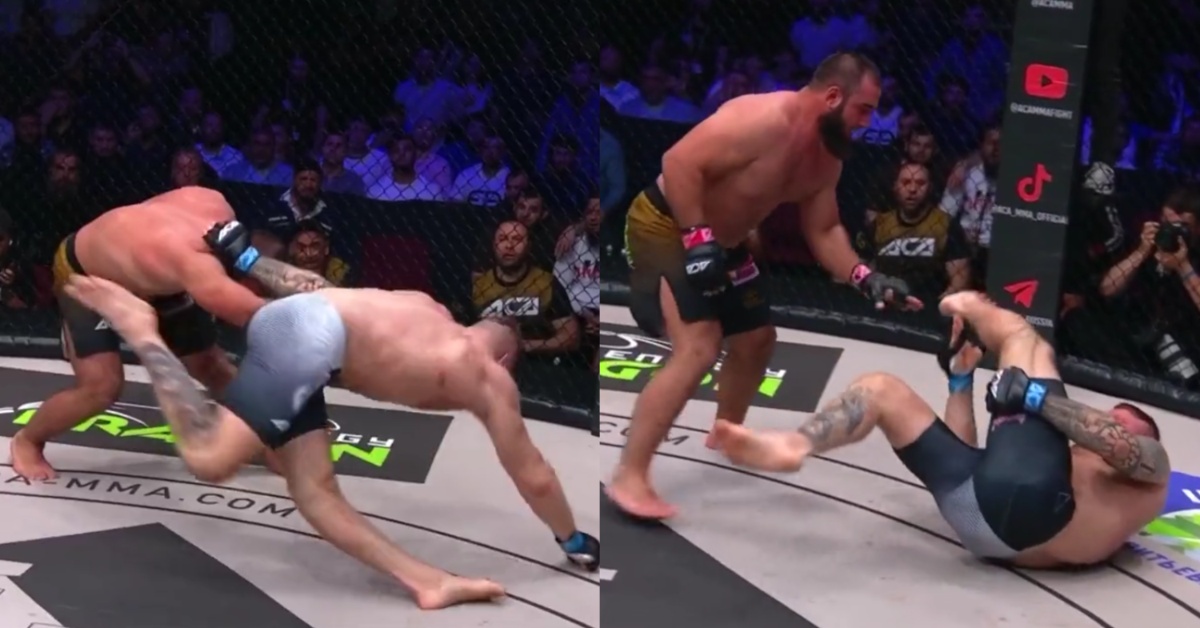 Fans tuning into Absolute Championship Akhmat 161 on Friday bore witness to perhaps the worst injury to ever occur inside the cage.
Injuries are an unfortunate part of any professional sport, but every once in a while, a truly horrific injury comes down the pipeline and reminds fans and fellow fighters just how big the risk they take truly is. We sadly received another reminder at ACA 161 when heavyweight fighter Grigoriy Ponomarev suffered perhaps the most grotesque leg break in mixed martial arts history.
Less than a minute into the bout, Ponomarev had his opponent locked up against the fence before attempting to throw his opponent, Mukhamad Vakhaev, with a belly-to-belly style suplex. Vakhaev scrambled back to his feet, but Ponomarev quickly shot back in looking for a takedown. It was then that Vakhaev threw Ponomarev off of him, causing Ponomarev to stumble and immediately snap his left leg at the knee.
Adding insult to injury, Grigoriy Ponomarev's left ankle also broke.
Mixed Martial Artist Suffers Horrific Injury 30-Seconds Into Fight
The video clip, which you can see below, is incredibly graphic and includes a slow-motion replay. You have been warned.
Is this the worst injury you have ever seen in mixed martial arts? Let us know what you think in the comments section below.