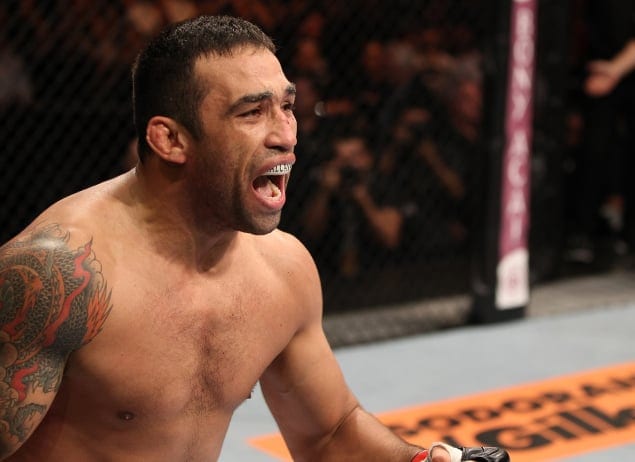 Bad news for UFC 207…
Leading up to UFC 207, a lot of the focus has been on Ronda Rousey. After hearing that former UFC heavyweight champion Cain Velasquez might be injured, the talk shifted to the AKA wrestler. Scheduled to face Fabricio Werdum in a long-awaited rematch, the rumours were that Velasquez was suffering from sciatica. Speaking with ESPN earlier this week, 'CV' said he couldn't stand for more than 10 minutes without being in pain. The Mexican-American was also using CBD oil to help with the pain.
Last night it all came to a head, as the Nevada Athletic Commission spoiled the party. Velasquez was pulled from UFC 207 on six days notice. Although he protested and claimed to still be fighting 'Vai Cavalo,' it turned out Velasquez was unfortunately the last one to find out. Even though doctors had cleared him to fight, the NAC felt it was too risky to sanction the rematch. Set for surgery in January, Velasquez's timetable for a return is again unclear.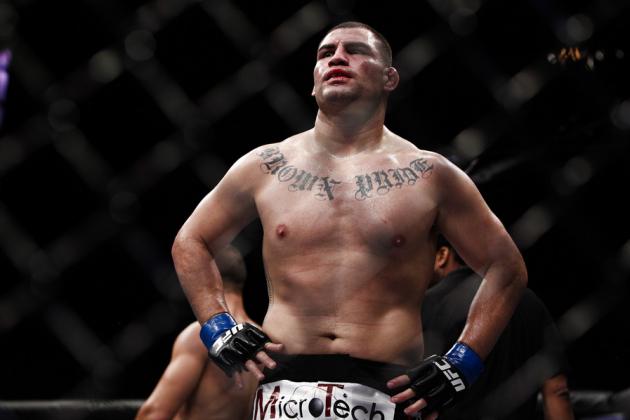 Replacement?
Offers from Junior dos Santos and Stefan Struve came in, but it looks as though neither man will fight Fabricio Werdum at UFC 207. Here's the official statement from UFC.com:
"Saturday afternoon, UFC was informed by the Nevada State Athletic Commission that Cain Velasquez is unfit to fight. As a result, the former two-time heavyweight champion has been removed from his Dec. 30 bout against Fabricio Werdum at T-Mobile Arena in Las Vegas.

UFC 207, which is headlined by the women's bantamweight title fight between Amanda Nunes and Ronda Rousey, will proceed with 10 bouts."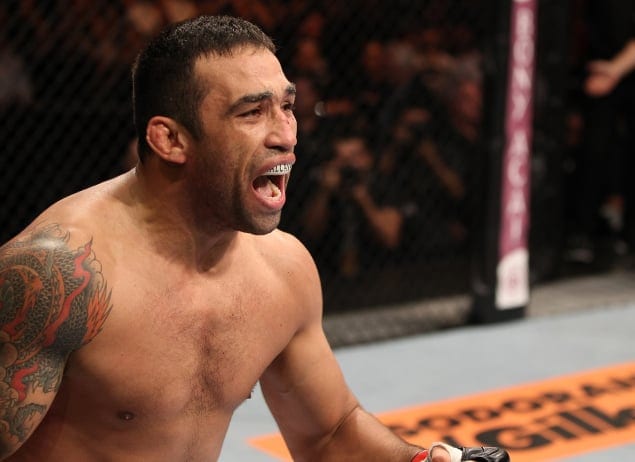 JDS is Not Happy
Having already defeated Fabricio Werdum by KO in their first encounter, dos Santos was eager to replace Velasquez at UFC 207. According to the Brazilian boxer, 'Vai Cavalo' refused 'Cigano' as a last-minute replacement fight.
Like I said, two of us were asked and I wasn't the one who declined https://t.co/8MaLGPTpiF

— Junior Dos Santos (@junior_cigano) December 24, 2016
That's wrong Ariel
He was the one 2 deny a replacement.
He's prepared 2 fight & still did that If I was in his shoes I would be embarrassed https://t.co/LbnfmVoqcP

— Junior Dos Santos (@junior_cigano) December 25, 2016
Ok
Just to make it clear. I hate fake excuses.
MERRY CHRISTMAS! https://t.co/2xcLG1rN4A

— Junior Dos Santos (@junior_cigano) December 25, 2016
Allegedly turning down a fight with Stipe Miocic in similar ciurcumstances last year, could Werdum have remained on the card?
If you enjoyed this story, please share it on social media!