Recovering From Injury, Gadelha Hopes To Meet Jedrzeczyk In January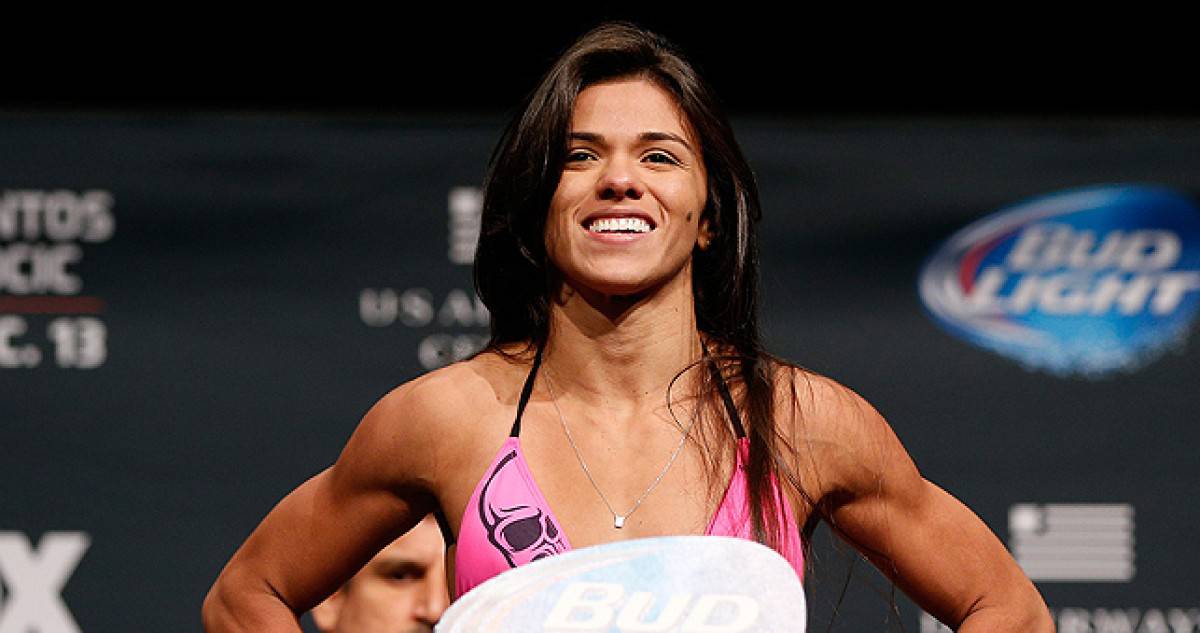 Top women's strawweight contender Claudia Gadelha recently earned a crack at ruthless champion Joanna Jedrzeczyk with her win over former WSOF (World Series of Fighting) champion Jessica Aguilar at August 1's UFC 190. Gadelha looked fantastic against Aguilar, and UFC president Dana White confirmed that "Claudinha" would receive a title shot.
Gadelha and "Joanna Champion" actually met last December at UFC on FOX 13, with Jedrzeczyk scoring a slightly controversial split-decision in a very exciting bout that could've gone either way. Since then, Jedrzeczyk has gone on a tear, absolutely destroying former champion Carla Esparza last March, and battering challenger Jessica Penne last June.
The Polish champion was dealing with a hand injury, but recently stated that she would like to fight again before the end of the year. However, it now seems as if Gadelha has a finger injury of her own which could push the bout back to sometime early next year.
Recently speaking with Combate, "Claudinha" stated that she partially tore a ligament in one of her fingers, and will need a few months before she can fully use her hand again. That being said, she believes January would be the perfect time for the rematch with Jedrzeczyk:
"I partially tore a ligament in my middle finger. The doctor gave me three months to be 100% and do anything with that hand. I will spend 20 days with my finger immobilized. I'm already feeling better, I can move it, but I will need three months to punch with this hand again, so I believe the fight could happen in January."
Both of these ladies are clearly amongst the best at 115-pounds, and I think many would agree that the champion looks like a completely different fighter from the first time the two met. Gadelha has looked amazing as well which should set up for a phenomenal contest whenever the two meet.
Who are you picking in the rematch?