Dricus du Plessis issues warning to Israel Adesanya: 'Show me how you'll drag my carcass around'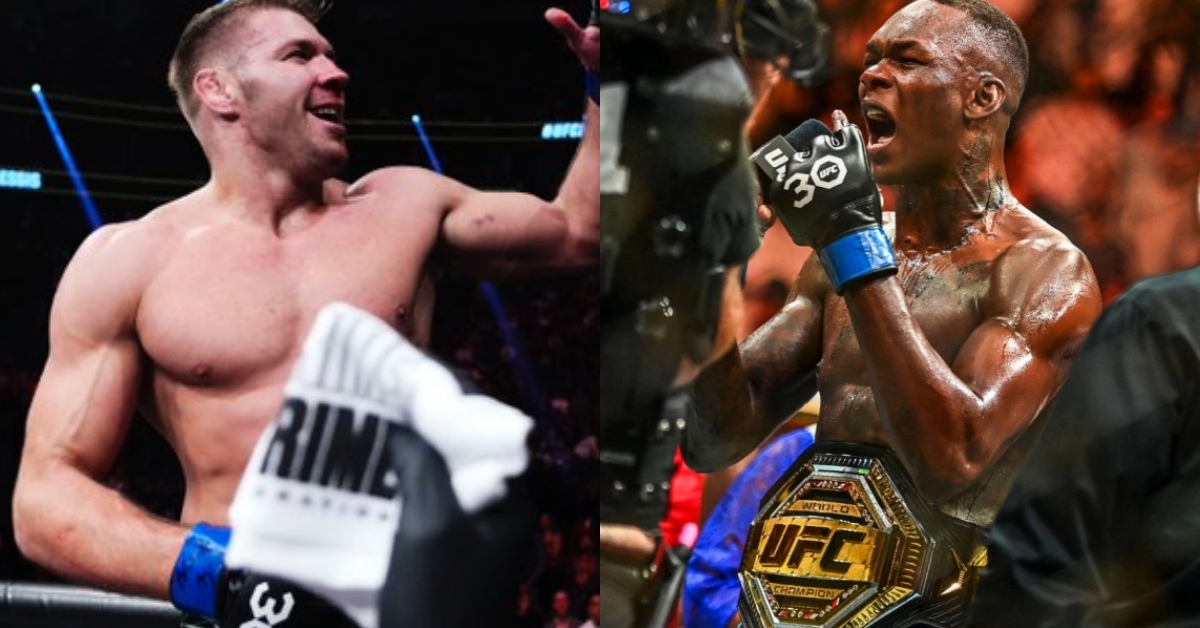 Surging middleweight contender, Dricus du Plessis has taken issue with what he perceives as "threats" from newly minted undisputed champion, Israel Adesanya – calling for the kingpin to show how he plans to drag his carcass across the country of South Africa.
du Plessis, the current #6 ranked middleweight contender, has embarked on a run of five consecutive victories since is move to the UFC back in 2020, with the former KSW and EFC champion most recently competing last month.
Featuring at UFC 285 at the T-Mobile Arena, the South African turned in a corner's stoppage TKO victory over common-opponent, Derek Brunson.
Taking issue with claims from Adesanya that he would drag his carcass across his native South Africa if they shared the Octagon, Dricus du Plessis urged the City Kickboxing staple to celebrate his title win at "home" in New Zealand.
Dricus du Plessis issues warning to Israel Adesanya
And furthermore, the 29-year-old finisher has questioned if comments from newly-minted undisputed titleholder, Adesanya, were made in a bid to attempt to strike fear into him.
"For him (Israel Adesanya) saying that, does he think I'm scared of him?" Dricus du Plessis said to Ariel Helwani on The MMA Hour. "I am not scared of that man. The fact that he put some threats out there, obviously, he's forgotten, because I don't take kindly to threats. Over here, it doesn't work like that. If you want to make threats, come and show me. Come and show me how you'll drag my carcass around. I would love to see you try." 
"And like I said in that message [tweet], UFC Africa is far away from being done. It's probably going to happen next year," Dricus du Plessis explained. "I don't want to wait that long. I will beat him this year, and after that fight, if he still feels like he has all this power over me and he's trying to intimidate me, that's good. Then come to Africa next year, and we'll fight for the belt in a rematch, where I'm the champion. Because that fight's not happening this year, and he does not scare me. Not one little bit."
In the midst of a seven-fight winning run, du Plessis, who also holds a knockout win over former two-weight KSW champion and recent ONE Championship debutante, Roberto Soldic, has landed notable Octagon victories over the likes of Brad Tavares, and one-time welterweight title challenger, Darren Till to boot.