EXCLUSIVE – Drew Dober claims Paulo Costa might have him beat as the UFC's most photogenic fighter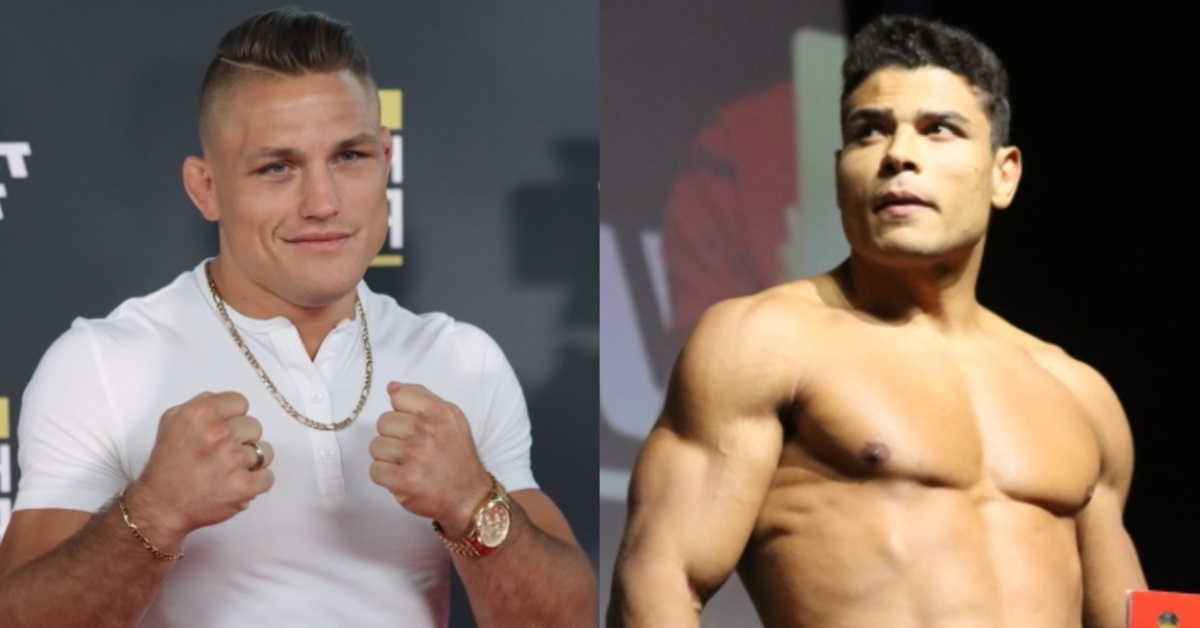 Drew Dober is undoubtedly one of the most photogenic fighters in all of mixed martial arts, but the streaking lightweight believes one middleweight may have him beat in that category.
Riding a three-fight win streak that includes knockouts over Terrance McKinney, Rafael Alves, and 'King' Bobby Green, Drew Dober will look to make it four in a row when he meets division standout Matt Frevola. Before he heads to the Prudential Center in Newark, NJ for UFC 288, Dober spoke with Alex Behunin in a LowKick MMA exclusive interview to discuss a multitude of topics.
Of course, no Drew Dober interview can be complete without addressing his undeniable attractiveness. Dubbed by many as the most photogenic fighter in combat sports, Dober was asked about his thoughts on being dubbed as such. Humble as always, Dober suggested that one-time middleweight title challenger Paulo Costa may have him beat on the beauty scale.
"I'm not quite sure. I feel like I'm competing with Paulo Costa," Dober said. "He's good looking too, but man, you have no idea. My mother just bred me to be in front of a camera. Since I was three years old, 'Do this, do that, do this.' She wanted me in front of a camera since I was an infant so when I became a professional fighter, she was stoked. So all my being photogenic, interviews and all this stuff is thanks to my mom.
"It's coached, it's practiced. To explain how crazy my mother was, she applied me to every reality show she could. The Bachelor, Real World, Love Island. Anything she could get her hands on to put me in front of a camera. So I decided to get punched in the mouth. Here I am in front of a camera so she's happy."
Drew Dober Leaves the Door Open for a Potential Move to Welterweight
Cutting a significant amount of weight to make the lightweight limit of 155, Drew Dober has teased a potential move to welterweight in the past. Asked if that is still part of his plans, Dober revealed that he has seemingly mastered cutting to 155, but is not opposed to taking the occasional fight at welterweight if it makes sense.
"Surprising enough, I think we've got this weight-cut thing figured out," Dober continued. "Before my fight with Bobby Green, I had probably one of the smoothest weight cuts of my life. I've never had back-to-back smooth weight cuts, but we're hitting the same numbers this time around. So without jinxing myself, knock on wood, we might have back-to-back smooth cuts for 155 and so it gives me the options. We can compete at 155 indefinitely or we can move to 170 for potential bangers up there. I'll probably have to put on a little size if I want to make a career move to welterweight, but I trained with [Kamaru] Usman and the dude outweighs me for sure."
After working with coaches and nutritionists for years, Drew Dober finds that simply listening to his body is the best way to make sure that he has a healthy weight cut.
"Yeah, it's a long process. I've worked with a nutritionist for 10-plus years. Different nutritionists, but they all kind of tell me these things that work and some things that don't work. As of right now, I'm just listening to my body. I'm well aware of what I need to eat. How I need to eat, but I'm starting to listen. I feel like with coaching, training, and all that stuff, you always do what you're told. Now I'm doing how I feel."