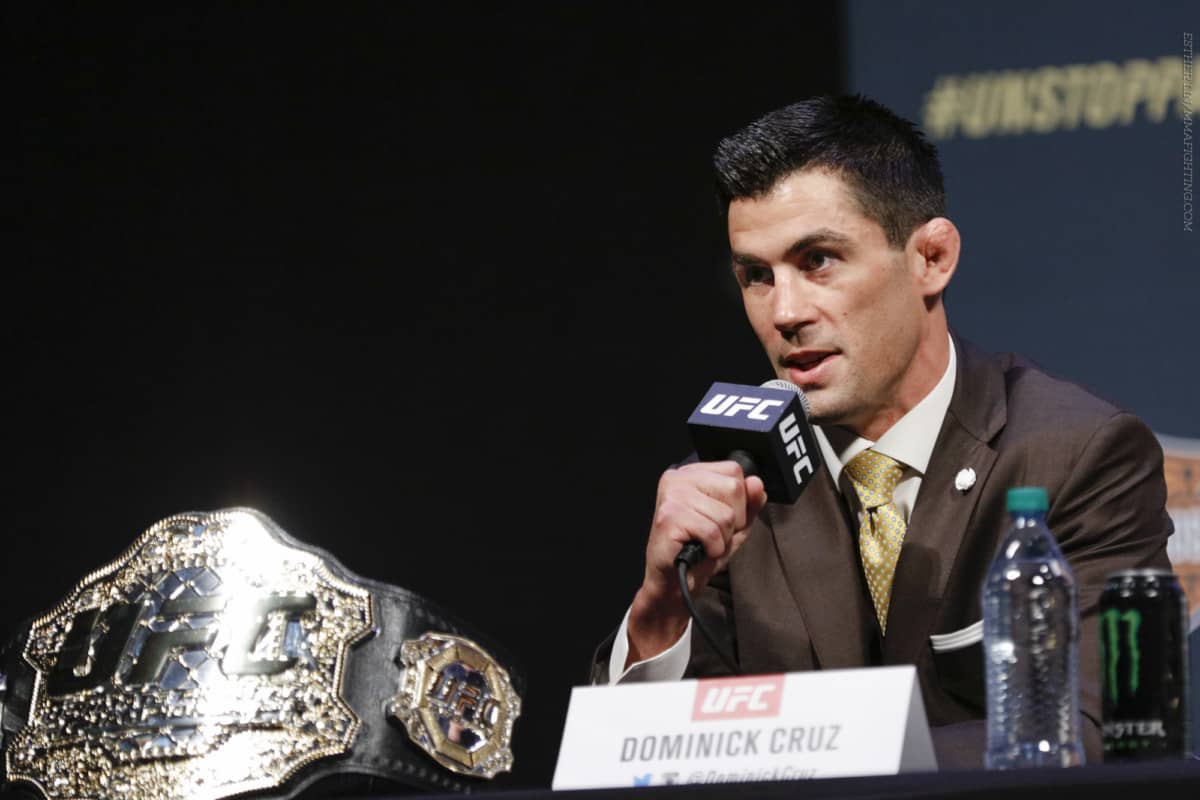 Former UFC bantamweight champion Dominick Cruz is ready to get back inside of the world famous Octagon after suffering his first loss in over eight years at UFC 207 by losing the title to Cody Garbrandt in a highly-entertaining affair in December.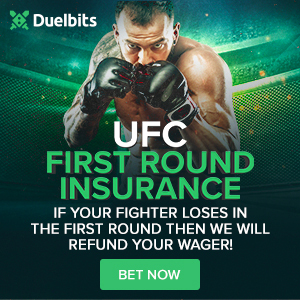 The UFC has already announced that Garbrandt will make his first-ever title defense against T.J. Dillashaw at UFC 217. Now, Cruz is routing for Garbrandt to win the fight and would love nothing more than to get a do-over against Garbrandt.
"I would prefer Cody to win, just because I'd like to fight him in a rematch for the belt. I think it would be a really sick fight and it would be good for me," said Dominick in a recent interview with UFC Unfiltered (h/t MMA Mania).
If you recall, Garbrandt was originally set to defend his title against Dillashaw back at UFC 213. However, the bout was delayed due to Garbrandt suffering an injury. Cruz believes that it's time for the champion to "pay the piper" and defend his strap.
"I'm always training, I've been training this whole time. For me the title shot is important. I've earned that shot, I held the belt longer than anyone in this division and I help build the division," proclaimed Dominick

"I gave Cody that shot when I could've fought T.J. again. I have been doing this to build the division. I brought another guy up and fought him for the title because I wanted another guy in the mix. We needed that for the division. If anyone of these guys gets hurt I would like to slide in and challenge for the title, 100-percent," confirmed Cruz.
UFC 217 is set to take place on Saturday, November 4th in New York at Madison Square Garden. Michael Bisping vs. Georges St-Pierre for the UFC middleweight title will headline this event. The main card will air on pay-per-view while the preliminary card will air on FOX Sports 1 and the promotion's streaming service, UFC Fight Pass.
"I don't think either one of these two guys are going to pull out of that card, because of what I said about the pay-per-views and all that stuff. I think they will be there. And I hope they are so they can go out and get that fight done, I think it will be a fun fight regardless," he concluded.