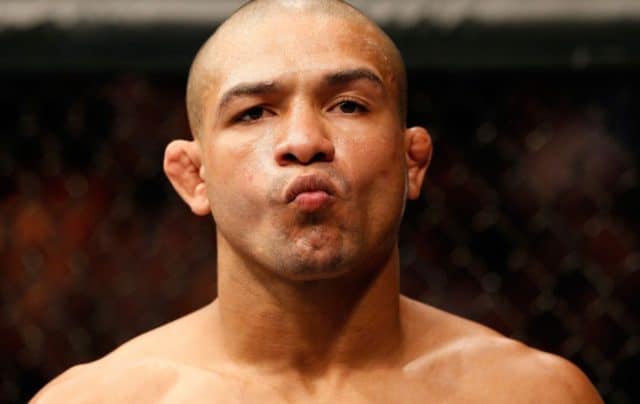 Diego Brandao tested positive for a marijuana metabolite that was done in-competition at UFC 195 in January in Las Vegas. Brandao's test results exceeded the WADA limit of 180 ng/ml, as well as the NAC limit of 150 ng/ml. Brandao lost the UFC 195 bout to Brian Ortega via third-round submission.
At Wednesday's NAC hearing, Brandao was given a nine-month suspension and will be able to return to action on October 2nd. Brandao also received a 30-percent fine of his fight purse ($10,800) and will have to re-apply for a license.
NAC Executive Director Bob Bennett wanted to give him a 12-month suspension due to his absence at the hearing. However, the commission ultimately settled on nine months.
Brandao is no longer with the UFC as he was cut from the promotion after he was charged with aggravated battery and three counts of aggravated assault. Brandao allegedly got into an argued with a DJ and attempted to punch employees before being denied reentry into a club in Albuquerque, New Mexico. Brandao returned to the club and pointed a gun at a patron and an employee before striking the employee in the face with the weapon.
The 28-year-old Brazilian is 20-11 in his professional career overall and went 6-4 while in the UFC.
If you enjoyed this story, please share it on social media!