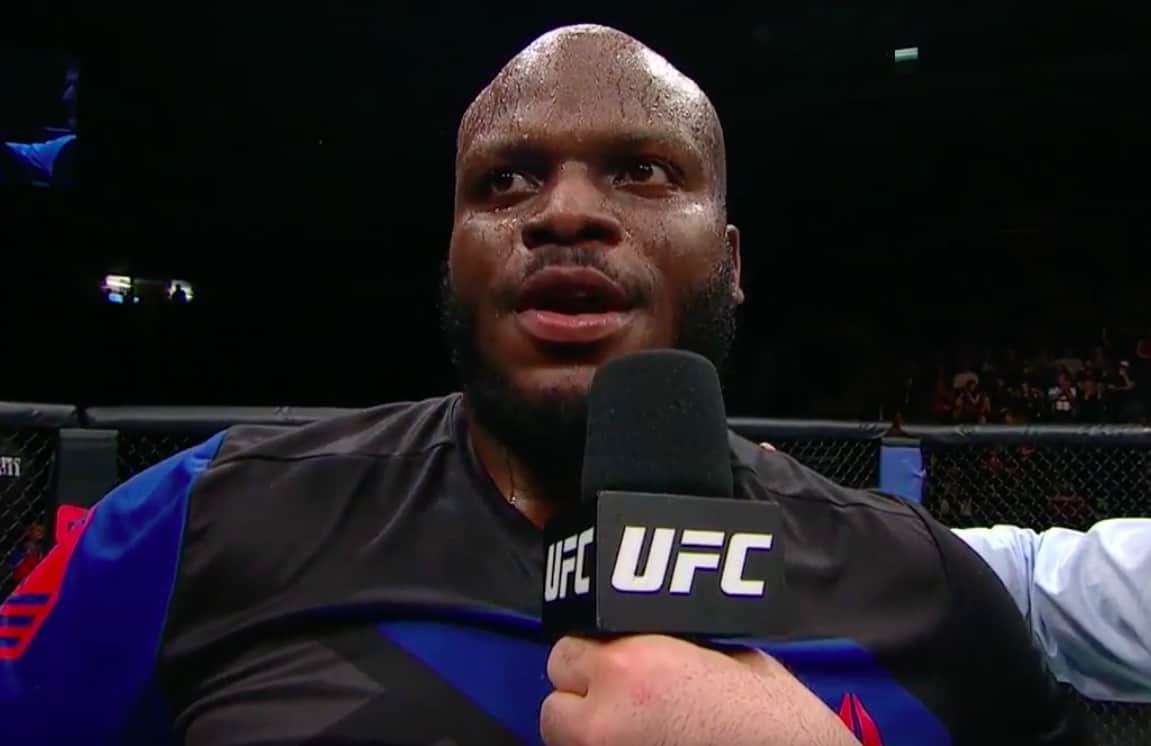 The rivalry between UFC heavyweight fighters Derrick Lewis and Travis Browne continues. Lewis is not letting up in his mocking of Browne or his adoration for former UFC women's bantamweight champion Ronda Rousey.
Just because Browne lost to Aleksei Oleinik at UFC 213 over the weekend in Las Vegas, Nevada, doesn't mean that Lewis is laying off his trolling. After Browne had suffered his fourth straight defeat, Lewis took to his Twitter account to try and console Rousey and troll Browne.
#ufc213 @travisbrowneMMA pic.twitter.com/ZuwwjOhWG6

— Derrick Lewis (@Thebeast_ufc) July 9, 2017
It's ok Ronda

— Derrick Lewis (@Thebeast_ufc) July 9, 2017
The beef between these two hard-hitting heavyweights dates back month prior to their showdown at UFC Fight Night 105, which saw Lewis defeat Travis via second round technical knockout. This led to Lewis calling for "Ronda's fine ass." Obviously, this did not sit too well with Browne. After Lewis had announced his retirement from pro-MMA competition following his loss to Mark Hunt, Browne returned the favor by trolling Lewis for being a quitter.
It appears that this may have been the end of Lewis wanting Rousey due to this tweet he recently sent out:
Go have Ronda babies before someone else does ????and keep my name out your mouth #GoodByeRonda @travisbrowneMMA

— Derrick Lewis (@Thebeast_ufc) July 9, 2017

While Lewis may not be interested in Rousey anymore, the rivalry between Lewis and Browne will most likely not let up anytime soon. So this may lead to a rematch between the two heavy-handed brawlers could be inevitable down the line.