Derrick Lewis is apparently sick of playing games with Francis Ngannou.
After Lewis repeatedly called out the hulking Cameroonian in the weeks after Ngannou lost his title bid against current UFC heavyweight champ Stipe Miocic at January's UFC 220, Ngannou recently revealed he was ready to meet "The Black Beast," imploring Lewis' management to get the ball rolling.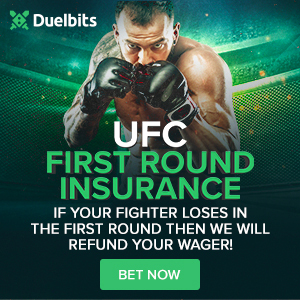 Today, Lewis replied while smoking a cigar in Jamaica, poking at Ngannou by saying someone should translate that he wants the fight to him while using a couple classic Yoel Romero hashtags:
@francisngannou it's about time someone translated to you that I've been wanting this fight since last year #seeyousoonboy #iuhhyou
Ngannou had won all six of his UFC bouts by vicious stoppage prior to facing Miocic, an elite champion who showed "The Predator" what a true top mixed martial arts skillset looks like.
Lewis has won 10 of his 13 total UFC bouts and recently rebounded from a TKO loss to Mark Hunt by destroying Marcin Tybura at February's UFC Austin. He's repeatedly criticized Ngannou's supposed gassing against Miocic, but "The Black Beast" has also been pegged as someone who falters when taken to the later rounds.
Both their styles are all-out, explosive, and knockout-focused, making this potential match-up one of the most explosive heavyweights fights the UFC could put on.
Should the UFC capitalize on the online heat and book the fight right away?