After a rough night in New York, Derek Brunson has some things on his mind…
Facing arguably the greatest fighter of all-time at UFC 208, Derek Brunson had the chance of a lifetime. Defeating Silva, even at this late stage in his career, would have propelled Brunson through the rankings. Going by the numbers, the 33-year old wrestler outstruck Silva at a higher percentage of accuracy. Scoring two takedowns along the way, it appeared Brunson had done enough to secure victory. Keeping in line with the odd theme of UFC 208, 'The Spider' was awarded the controversial decision win.
After all was said and done, we've seen stranger and more outrageous decisions than the co-main event. The loss has clearly frustrated Brunson, who now has been without victory since September 2016. Taking to his Facebook page after last night's fight, Brunson vented to his fans: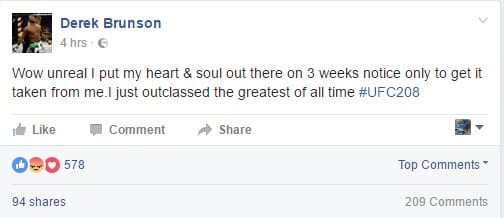 Agree?
Shortly after the co-main event, UFC president Dana White said he scored the fight for Brunson. As per MMAJunkie.com:
"I had Brunson winning," White said on FS1's UFC 208 post-fight show. "I actually had the fight one (round) to one going into the third round, and I gave the third round to Brunson."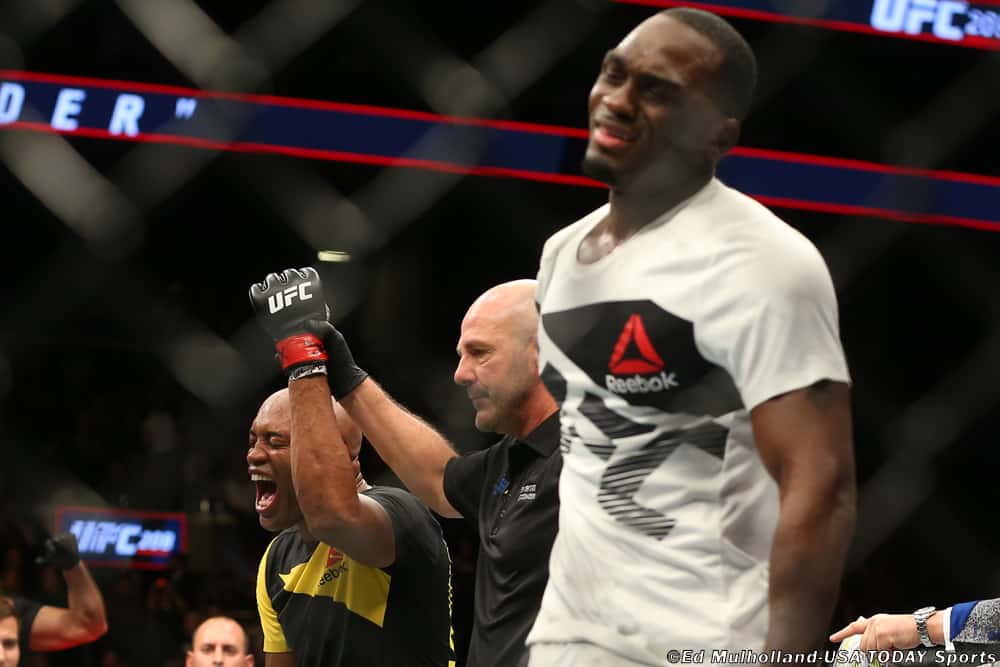 What's Next?
Unfortunately for Brunson, his five-fight winning streak seems a lifetime ago. Although he was unlucky not to get the nod against Silva, it doesn't change the fact he's lost two consecutively. For 'The Spider,' a much-needed win will boost his stock, but not by a great amount. At 41 years old, Silva can clearly still hang in the octagon, but his killer instinct is beginning to diminish. Another pay-per-view in the books, and arguably one of the worst in terms of entertainment. Brunson is not the only casualty of the controversy involved in UFC 208 though, just ask Holly Holm.