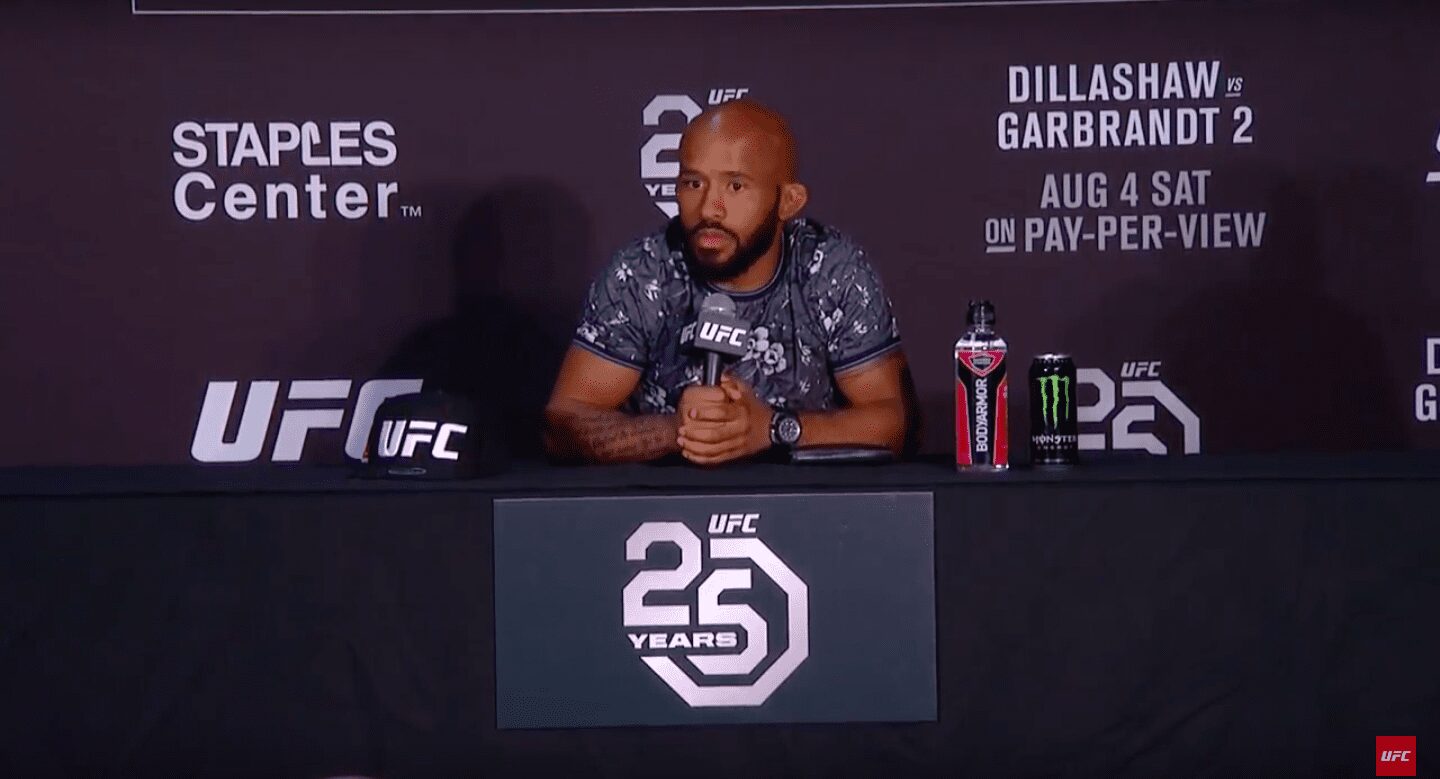 Demetrious "Mighty Mouse" Johnson has been defeated.
In the co-main event of last night's (Sat. August 4, 2018) UFC 227 pay-per-view (PPV) event, Johnson was bested by former Olympic gold medalist Henry Cejudo via split decision. Cejudo now becomes the first man to ever defeat Johnson at 125 pounds and the second-ever UFC flyweight champion in history.
Johnson handled the loss rather well, speaking to media at the UFC 227 post-fight press conference. He said he's fine in regards to the loss, and acknowledged that losing happens to all great champions.
"Mighty Mouse" also reminded everyone that it's not the first time he has suffered defeat, as he lost to Dominick Cruz back in 2011 in his last fight at bantamweight.
He also revealed that he suffered a few injuries during his fight with Cejudo as well:
"I'm fine," Johnson said. "Losing happens, every great champion loses. I've lost before, when I fought Dom (Dominick Cruz). I lose in the gym, so I'm fine. I'm more upset by the injuries, other than that I'm good.

"I think I tore my right LCL, and then my right foot might be broken. I think the right LCL probably happened in the second or third round – I remember we were scrambling, and I maybe shot and he kind of like pushed me over and I landed on my right knee and I was like, I heard the pop and I was like "Oh, there goes the right LCL, fantastic. The foot, that's just from kicking and kicking and kicking and kicking."
As for Cejudo, he has called out UFC bantamweight champion TJ Dillashaw. Cejudo cuts a lot of weight to get down to 125 pounds and is chasing the opportunity of becoming a double UFC champion.