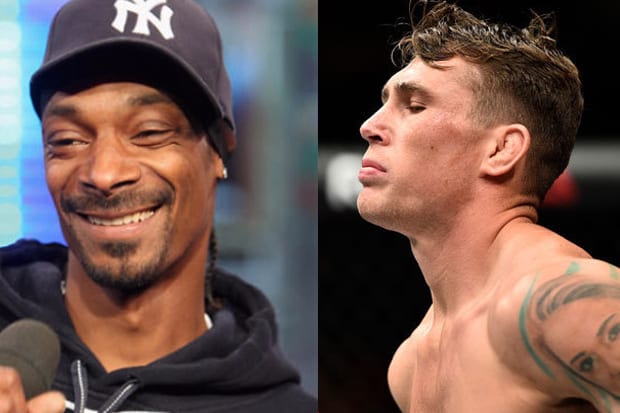 Darren Till and Snoop Dogg had an interesting exchange on social media following the UFC 228 pay-per-view event that saw the rising prospect lose in the headliner.
As seen in the main event of the UFC 228 pay-per-view event on Saturday, September 8, 2018 in Dallas, Texas at the American Airlines Center, Tyron Woodley was able to score a second-round submission victory over Till to retain his welterweight title.
Celebrity MMA fan Snoop Dogg had a lot of say in a clip that was posted on his Instagram account while watching the fight as Woodley put on an impressive and dominating performance.
In the clip, the rapper could be seen saying racially charged language to describe Woodley's performance and appears to have some beef with Till as he was shouting for Woodley to beat his "motherf**king ass." This might be a confusion issue on the part of Snoop as at one point he starts to shout "f**k Donald Trump." This has led to some speculation that he was confused by accidentally thinking that Till was Colby Covington.
For those who don't know, Covington is a big supporter of the United States President. This has led to Till firing back at Snoop Dogg by sharing a post on Instagram that states, "Snoop Dogg, you're a f**king bitch," Till wrote. "F**k you!"
You can see the exchange here:
https://instagram.com/p/Bnfw7hRHxku/?utm_source=ig_embed