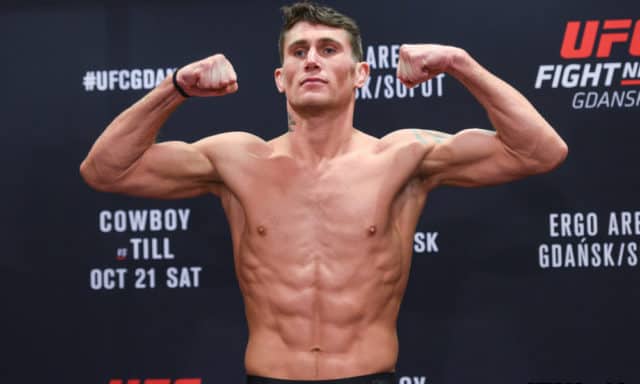 It was just a matter of time before rising prospect Darren Till responds to some of the feedback over the comments he recently made while talking about his preparation for his next fight inside of the Octagon.
Over the weekend, Till went on record by explaining the distance he's willing to go in order to become a UFC champion by stating that he was never interested in living a lavish lifestyle.
Instead, everything including having a child and a pregnant girlfriend will have to take a backseat. The reason for this is that way he can be focused on being the best. By saying this, which you can read the full quotes here, it led to not great reactions from fans as a result.
Moving along, Till went on the most recent episode of the Obviously Fight Talk podcast where he addressed not only his comments but the reaction to them by fans.
The prospect noted that his statement was misconstrued because he just wanted to make it known that his main focus is on fighting leading up to his next fight.
Darren Till responds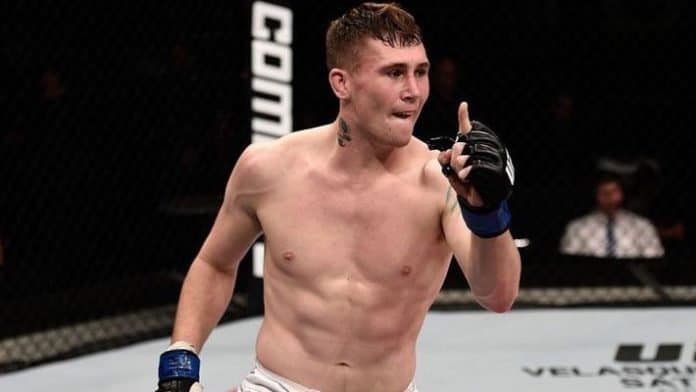 "It's all about being selfish now until the eighth of September," Till said (transcript courtesy of MMAFighting). "It's funny, I haven't even really read what people are saying but my girlfriend is sitting next to me right now.

It comes to sort of right to stuff like that when my girlfriend is laughing and it's offending grown men and grown women. That's just funny s**t. It doesn't affect them."

"Me girlfriend and me daughter, they know what's what and she was right next to me when I was giving that interview and she was laughing. Some people just need to stop trying to be offended. All right, it might have come out as if I don't give two s**ts but right now.

It's all about me until eighth of September. I have to be selfish enough. And after the fight, everyone knows, downtime, holidays, going to see me daughter. It's just people wanting to be offended.

"People just don't know [what it takes to be an elite fighter]. In five week's time, all my life's work will have led up to that one moment. 15 years in the making. I couldn't have got here without being selfish. I'm working so hard and I've had bumps in the road and there were many days where I didn't.

There were some days I couldn't eat – because I just gave me whole life to this fight and now it's paying off. People just don't understand how it works, high level fighting. They look for any opportunity to be offended. It's just online trolls who just haven't got a clue."
Till is slated to fight UFC welterweight champion Tyron Woodley in the main event of the upcoming UFC 228 pay-per-view event. The show is set to take place on Saturday, September 8, 2018 in Dallas, Texas at the American Airlines Center.