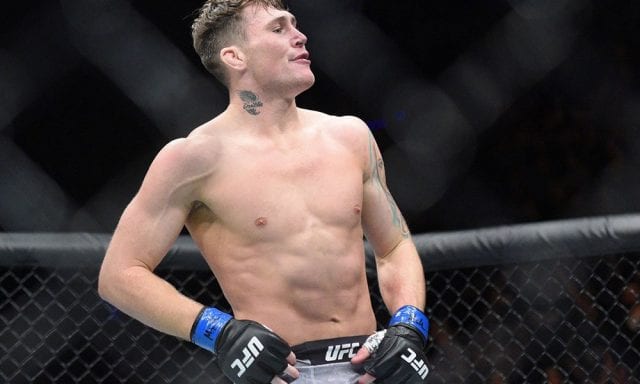 Timing is everything. And for Darren Till, his decision to move up to middleweight looks that much better with the recent addition of Ben Askren to the UFC's roster.
Moving up in weight means Till will have to give up his far-fetched dream of fighting Conor McGregor. However, new challengers are emerging.
Former middleweight champion Anderson Silva will soon return from a 12-month USADA suspension. He tested positive for methyltestosterone metabolites and hydrochlorothiazide. Silva has been trying to build some interest in a McGregor fight. But that's only because "Notorious" brought it up in the first place.
Till didn't take too kindly to Silva trying to get a fight with McGregor and responded with some straight venom via Twitter.
@SpiderAnderson just heard that shit you said, what the fuck you going on about trying to get a fight with @TheNotoriousMMA. Your not getting that fight ye baldy prick, I'll fight ye in @ufc #London. Slap that baldy head off ye just like bisping did. #SamuelLJackson

— Darren Till (@darrentill2) November 9, 2018
It's really a futile argument, as McGregor can't even begin to entertain fight offers until NSAC considers whether or not to suspend him for his part in the UFC 229 post-fight brawl with Khabib Nurmagomedov.
As for Till, if he does get Silva at the next UFC show in London in March of 2019, that fight would figure to be the main event or the co-main at the very least.
Either way, lets hope. Silva doesn't follow the footsteps of so many great combat sports athletes before him. Let's hope he will retire before he gets retired. We'll see if Till will get a chance to be the one to do it. As of right now, it doesn't seem likely.