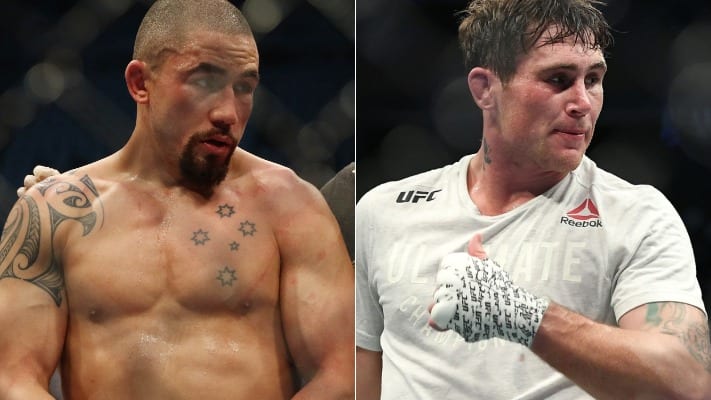 UFC middleweight contender Darren Till wants to fight Robert Whittaker in the co-main event of Conor McGregor's comeback card.
It was reported Thursday by ESPN that McGregor has signed his part of the deal to face Donald Cerrone in the main event of UFC 246 which takes place January 18 at the T-Mobile Arena in Las Vegas.
It will be McGregor's first fight in 15 months with the card likely to be one of the biggest in recent memory. And Till unsurprisingly wants in on all the attention it will get.
"The Gorilla" recently enjoyed a successful middleweight debut against Kelvin Gastelum at UFC 244 earlier this month. Since then, he has been frequently calling out former middleweight champion Whittaker.
And he made yet another attempt to get a fight happening with "The Reaper" following the McGregor news:
"Surely they need a co-main event ? @robwhittakermma let's go! #LowTopTing ????" Till wrote on Instagram.
For Whittaker's part, he was receptive to the idea and called for a showdown in the UFC's return to London in March. However, not much has moved forward since.
Maybe with the McGregor news, things will start speeding up a bit more.

What do you think of Whittaker vs. Till co-headlining UFC 246?