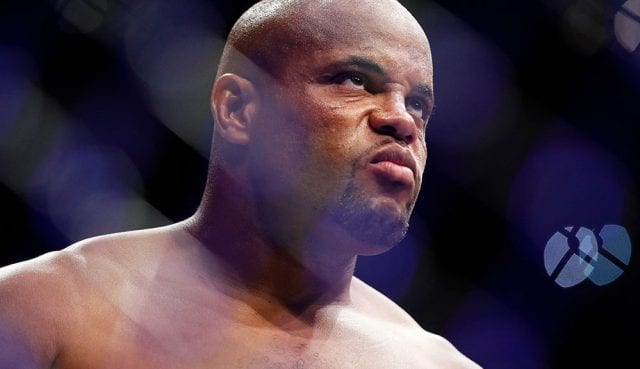 Daniel Cormier reveals the exact injury that his preventing him from active competition inside of the Octagon.
The UFC heavyweight champion was able to successfully retain his title over Derrick Lewis at UFC 230. This fight served as the main event of the PPV at Madison Square Garden i New York City.
The former UFC light heavyweight champion then had to relinquish the 205-pound title and has not been in action since then. With rumored fights against Brock Lesnar, a potential third with Jon Jones, and Stipe Miocic again, fight fans are wondering why DC isn't fighting.
It turns out that Cormier is dealing with a back injury and that has prevented him from competing.
"I f—ked my back up at UFC 230. It hasn't recovered as fast as I hoped it would," Cormier revealed when speaking to MMAWeekly. "I have to take some time off. I had to take some time to try and make myself healthy because my schedule was so heavy last year. Three fights, three five round training camps, very heavy training camps. Last year was three championship fights, I did 'The Ultimate Fighter', I did all my commentary duties, I took that high school wrestling job in the middle of the year. It's just a heavy, heavy year and I just need some time to get myself back in order."
"Once I heal up, I can start looking forward to what's next but right now it's just handle these injuries. Just get better," Cormier said. "I'm just waiting. I'm just waiting and when I feel better we'll talk. Me and the UFC will talk when I get better and we'll decide on a date and then we'll go forward with a fight."
If you enjoyed this story, please share it on social media!