UFC light heavyweight champion Daniel Cormier has had a wild year so far, as he went from being devastated after losing to Jon Jones at UFC 182 back in January to becoming UFC champion just five months later by submitting Anthony 'Rumble' Johnson at UFC 187.
Following UFC 187, things are now good for Cormier, who trains out of AKA with UFC heavyweight champion Cain Velasquez.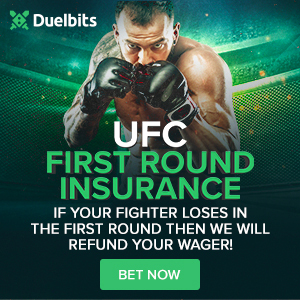 "Life's really good right now," Cormier told Teamusa.org. "I'm really happy. I've got a great family life and I have great support from them."
Daniel Cormier (16-1) has 6 KOs, 5 subs, 5 unanimous decision wins in his career and is 5-1 in his last six bouts. He is currently on a one-fight winning streak.
When asked who he would like to fight next, Cormier made it clear that he doesn't know at the moment.
"I don't know when yet and I'm not sure who the opponent would be at this time," Cormier said. "I'm just taking it day-by-day. I have no idea how long I will keep fighting. I'm still enjoying it. I still like to train and I enjoy going to the gym."
In his last five bouts, he beat Frank Mir in April of 2013 by unanimous decision, he beat Roy Nelson at UFC 166 by unanimous decision then he beat Patrick Cummins at UFC 170 in his light heavyweight debut with a first-round TKO victory. Cormier is 2-1 in his last three bouts. He beat Dan Henderson at UFC 173 by third round rear-naked choke to earn his title shot, but suffered his first-ever to Jones at UFC 182 in January of 2015 by unanimous decision.
Cormier and Jon Jones have no love lost for each other, but Cormier is certain that his bitter rival needs to put his personal issues before his career after being involved in a hit-and-run incident that resulted in the UFC stripping him of the light heavyweight title just weeks before UFC 187.
"Jon Jones has way bigger things to worry about right now than fighting," Cormier said. "He is trying to fix Jon before he fixes anything else. I wish the dude the best in life, in terms of getting it together and getting back to doing what he does best, which is fighting. We will see what happens. You can be sure I will be waiting to step inside the Octagon again when he's ready to come back."
Cormier may have to defend one or even two more times with Jones' fighting future currently up in the air, but it's clear that 'DC's' main rivalry is a potentially massive rematch against Jones. When, if ever, will that blockbuster match-up take place?
You can read the entire interview here.