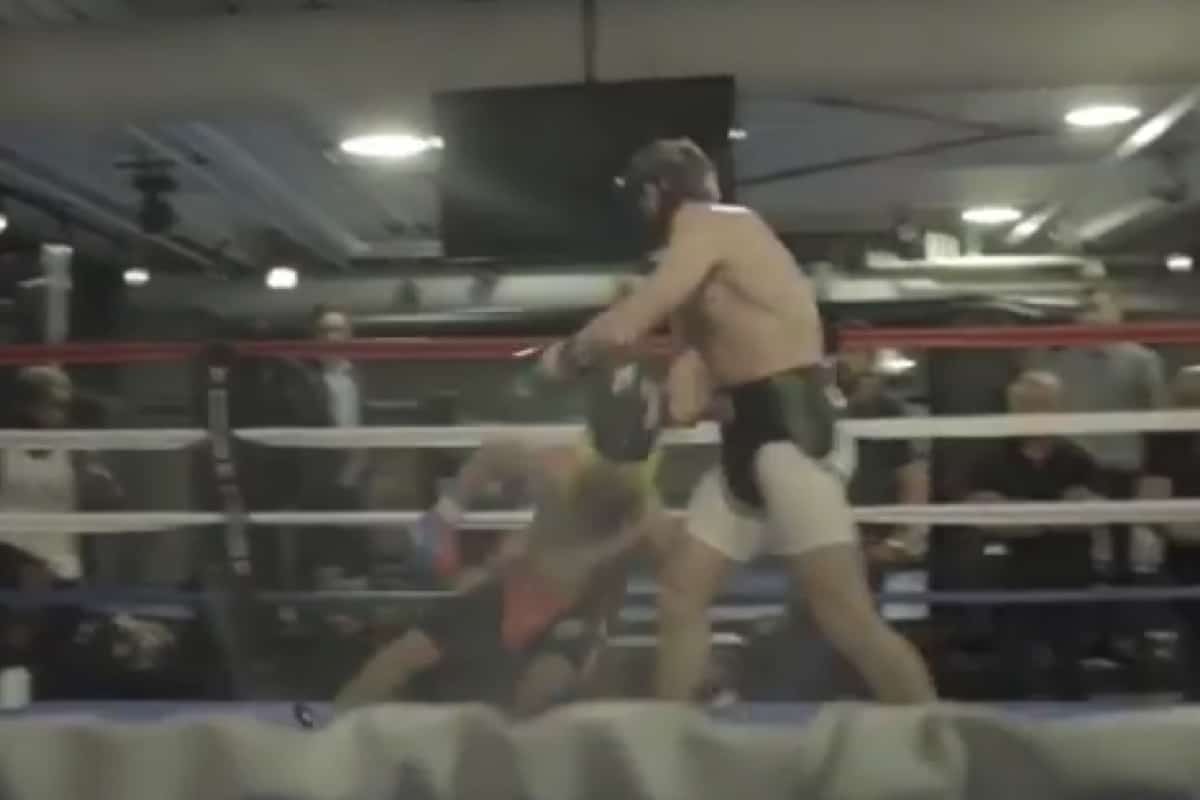 The past couple of weeks have seen a feud like few others develop between UFC lightweight champion Conor McGregor and former boxing champion Paulie Malignaggi to the point where it's completely dominated nearly all MMA headlines just weeks before "The Notorious'" anticipated boxing super fight with Floyd Mayweather Jr on August 26.
The story goes that Malignaggi, who had a bit of pre-installed beef with McGregor already, went to the UFC Performance Institute in Las Vegas to spar with McGregor and help him prepare to box Mayweather, a champion whom many feels is the best of all-time, in his first pro boxing bout. Malignaggi painted a picture where he was treated extremely unfavorably by McGregor's camp, telling any and all media outlets that would listen the Irish UFC champion was extremely cheap and disrespectful to a sparring partner who was trying to help him.
But the straw that broke the camel's back was when photos surfaced online of Malignaggi supposedly getting dropped by the much less experienced MMA star. Malignaggi left McGregor's camp shortly after the photos were released and went on his whirlwind media tour to defend his name, demanding that full footage of the sparring session be released while insisting he 'beat the brakes off' McGregor.
Malignaggi claimed McGregor 'whimpered' when he was hit with his body shots and that the knockdown was merely a push, but late last night, UFC President Dana White released some footage of the sparring session on his official Instagram account showing that while Malignaggi did appear to be off balance and perhaps even falling, he was also nailed by an uppercut from McGregor that at least appeared to help him fall down. Check it out:
White also released a video containing more footage of McGregor tagging Malignaggi while stating it was 'for the people who think McGregor can't box':
It's no surprise to see White jump to his star fighter's aid and defend him, as he clearly has a job to do in promoting a fight that has been billed as the biggest combat sports of all-time but seems to be losing steam with tickets still available at outlandish prices and the overall heat cooling a bit after mixed reviews and some controversial moments during their circus-like world tour from a few weeks back.

The Malignaggi scene has seemed to take over any and all discussion about the fight, and while this would seem to clear it up in at least some way, discussions are going to be raging over whether or not McGregor truly dropped the veteran boxer based on the video. What do you think? Was Malignaggi just falling, or did the Irish superstar legitimately catch him with a strike that dropped him?