When former longtime UFC welterweight champion Georges St. Pierre announced last week that he was a free agent after a near three year hiatus, it appeared as if his relationship with the promotion had never been worse. After all, UFC President Dana White has been saying for months that St. Pierre no longer had the desire to fight, a comment that "Rush" consistently declined.
Since GSP made that shocking announcement, the ex-champion has said that he has made 'peace' with White, although a return still hasn't been set. The UFC boss, however, also took the time to comment on the meeting: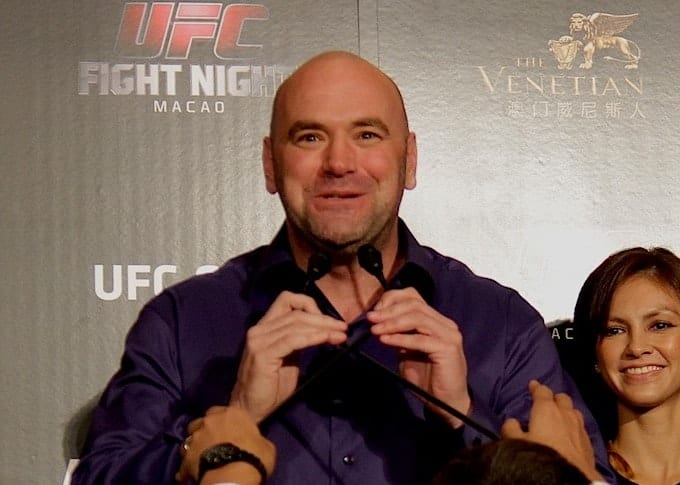 "My relationship has never been better with GSP. I'm glad we got together," White said in a text message to Postmedia News.
St. Pierre, a man many consider to be amongst the greatest mixed martial artists of all-time, hasn't competed since 2013 after scoring a highly-controversial decision victory over fellow former champion Johny Hendricks at UFC 167. Prior to that, he had won 11 straight bouts and defended his title a divisional record nine consecutive times.
Do you ever expect to see the Canadian star back in the Octagon?