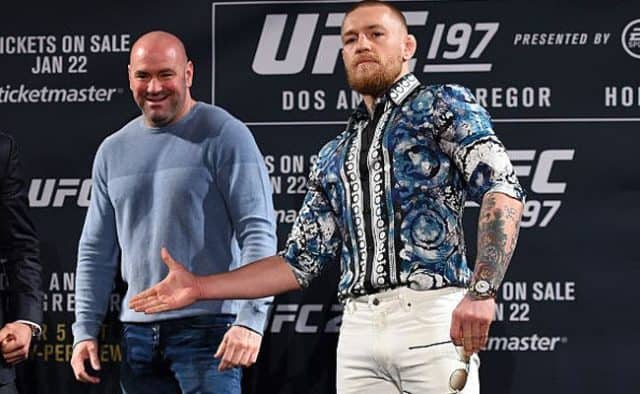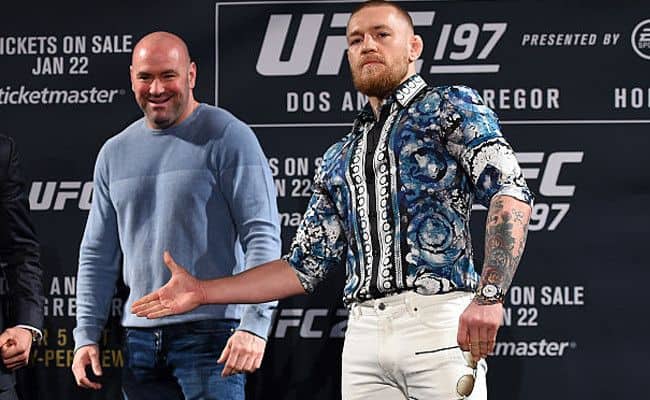 Dana White has addressed the potential talks with Conor McGregor about his UFC return.
If you recall, McGregor's head coach, John Kavanagh, confirmed to ESPN on this past week that negotiations are still "ongoing."
However, White is claiming that he is not even thinking about the former UFC lightweight and featherweight champion at this point due to the ongoing legal issues that he still needs to get through.
"I'm not even thinking about Conor until – I'm serious," White said in a post-UFC 226 press conference at T-Mobile Arena in Las Vegas (transcript courtesy of MMAJunkie). "I know they're saying there are talks, but we're not talking about a fight right now.

Conor has to get through July. Whatever's going to happen to him in July, we'll figure that out. I don't know what's going to happen.

"Is he going to get fined? Is he going to be on probation? Is he going to get this, that? When that's over with, then we'll start talking about him fighting."
McGregor hasn't fought in the Octagon in nearly two years and never defended his lightweight and featherweight title before being stripped of it.
During this time, he took part in having a mega-boxing match with Floyd Mayweather Jr. As seen in the fight, he lost it via 10th-round TKO at Las Vegas' T-Mobile Arena last August.
Switching gears to the legal problems, it's been well documented that McGregor and several members of his entourage decided to fly from Ireland to Brooklyn, New York to get revenge on current lightweight champion Khabib Nurmagomedov in April during fight week of the UFC 223 pay-per-view event.
Nurmagomedov got into an argument with McGregor's training partner, Artem Lobov, earlier that week, which kicked things up and led to McGregor attacking the fighter bus that had Nurmagomedov on and he was arrested as a result.