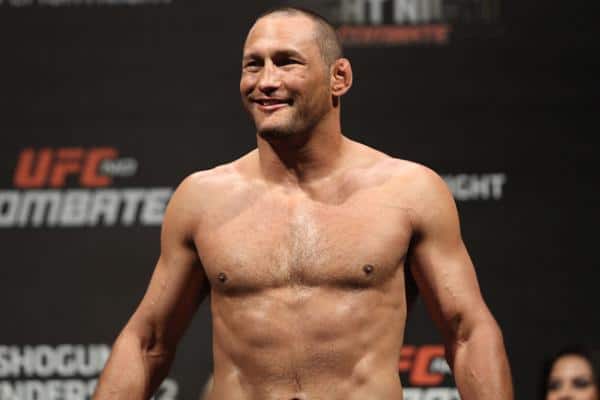 With former UFC light heavyweight champion Chuck Liddell coming out of retirement and his longtime rival Tito Ortiz rumored to follow suit, it seems like old is new once again in the MMA world.
UFC legend Dan Henderson doesn't have any plans on making an Octagon return, however. That is unless enough money is on the table to persuade him to do so.
The former Pride FC champion was asked whether or not he'd fight again someday, and Henderson was completely blunt about his reasoning:
"I have no plan on getting back in there. I wouldn't say wasting their time if they had a lot of money."
Henderson captured titles in Pride FC and Strikeforce made his UFC return back in 2011 and alternated between wins and losses until retiring in 2016. Henderson hung up the gloves officially after a decision loss to then-champion Michael Bisping back at UFC 204.
"Hendo" earned some miraculous victories in his well-traveled career, knocking out Fedor Emelianenko at heavyweight, Mauricio "Shogun" Rua at light heavyweight, Bisping at middleweight, and also securing knockout wins over Hector Lombard and Tim Boetsch before losing to Bisping and retiring.
Henderson kept it competitive for the most part, even towards the end of his storied career, and didn't necessarily get knocked out into retirement.
Would it be worth the UFC – or any other top-level promotion – offering Henderson enough money for a comeback fight?