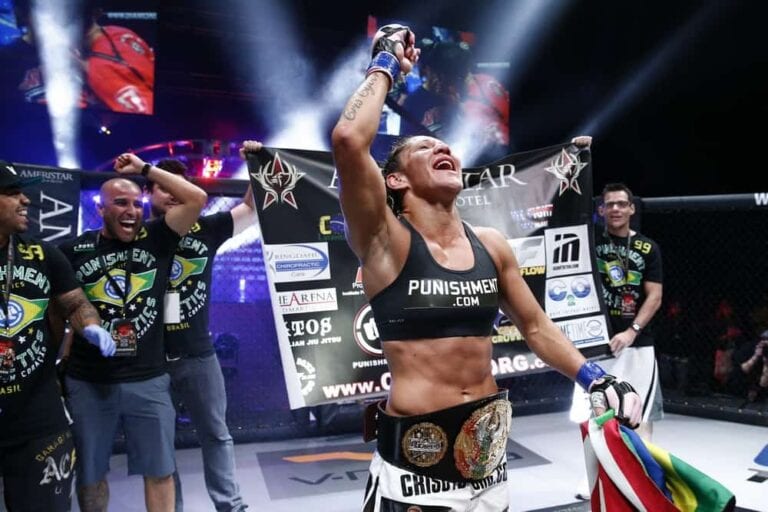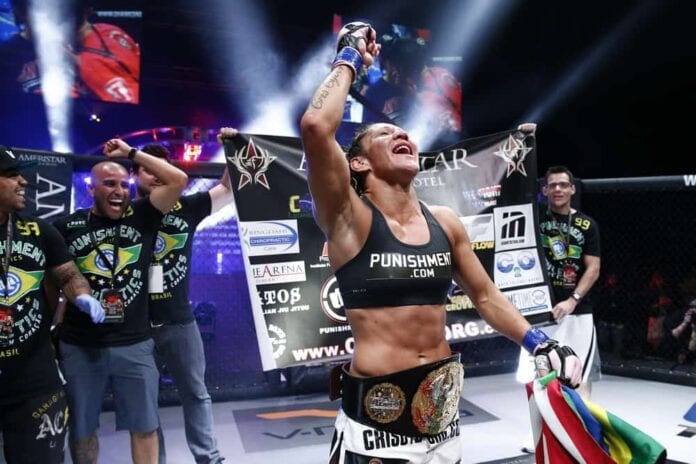 Mere moments after her thoroughly impressive first round TKO win over Charmaine Tweet in the main event of last night's (Feb. 27, 2015) Invicta FC 11, Cris 'Cyborg' Justino already has her next fight lined up.
She's been heavily rumored to be facing off with UFC women's bantamweight champion Ronda Rousey, but apparently Cyborg will stay in Invicta for another fight, as promotional president Shannon Knapp announced at last night's post-fight press conference that Justino would headline an upcoming event on July 10 from Las Vegas, Nevada.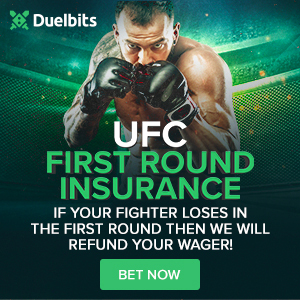 The event, which will be held in conjunction with the UFC's International Fight Week, is Invicta's inaugural trip to Las Vegas and will showcase Cyborg against a yet-to-be determined challenger. It's also unknown as to what weight class Cyborg will fight at, but with a potential fight with Rousey looming, the UFC may want to see if she can make her oft-discussed cut to bantamweight successfully.
Cyborg has won three straight fights by TKO since making her way to Invicta in early 2013, and the former Strikeforce women's featherweight champion doesn't appear to show any signs of slowing down. The only things holding her back from participating in the biggest women's MMA fight of all-time is her ability to make 135 pounds and her well-documented history with performance-enhancing drugs (PEDs), the main reason Rousey refuses to meet Cyborg at a catchweight for their proposed bout.
UFC president Dana White and CEO Lorenzo Fertitta were reportedly in attendance at last night's event and are currently negotiating with Cyborg to get her signed to the UFC, but she has some work to do before her rumored megafight takes place.
An atomweight title fight between new champion Herica Tiburcio and Ayaka Hamasaki was also slated for the event, and the promotion's next card was unveiled with strawweight champion Katja Kankaanpaa taking on undefeated Livia Renata Souza on April 10 from a soon-to-be-disclosed location.