After dominant UFC women's featherweight champion Cris Cyborg made her first official title defense against former women's bantamweight champion Holly Holm at December 30's UFC 219, talk about just whom could be considered a legitimate contender for the bulldozing Brazilian great.
Facing an absence of any real women's featherweight fighters in the UFC, the only name anyone could really come up with for Cyborg was women's bantamweight champion Amanda Nunes, who appeared somewhat lukewarm on the bout.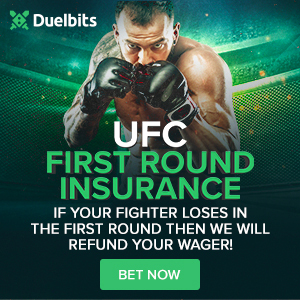 But there is not a clear contender for The Lioness," either, making Cyborg vs. Nunes by far the biggest women's title fight the UFC could make at the current time. While it's uncertain to happen for one reason or another, Cyborg revealed on her Instagram account tonight that she had agreed to fight Nunes at July's UFC 226:
"I have agreed to fight @amanda_leoa July 7th in Las Vegas as part of #UFC226 and #InternationalFightWeek. I am now waiting for my manager to work with the @ufc on a bout agreement so we can make #CyborgVNunes #TheSuperFight official. #CyborgNation us versus them!"
It would appear that the ball is in Nunes' court now, as a superfight with Cyborg would undoubtedly be the most lucrative fight she could sign to participate in.
However, it's by far the most dangerous as well, and with a peerless run at 135 pounds in tow, "The Lioness" may not want to spoil a good thing and risk her rep facing a fighter most would pick to demolish her inside the distance.
If Cyborg and her management can get Nunes to agree to the first-ever champion vs. champion bout in UFC women's history, the July 7 pay-per-view card from Las Vegas would receive a significant boost.
Will the UFC be able to pull it off?