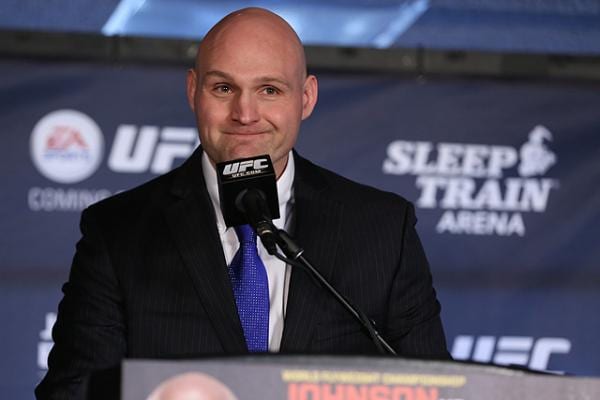 The CSAC Executive Director Andy Foster has a unique take on the Chuck Liddell Tito Ortiz fight – he almost wants to treat it as a debut.
California State Athletic Commission (CSAC) Executive Director Andy Foster is one of the most forward-thinking commission members currently representing MMA.
Perhaps that is because he is a former athlete and combat sports fighter himself. Regardless, Foster received some pushback when he greenlit the trilogy bout. Oscar De La Hoya's Golden Boy Promotions will host the event this November from The Forum in Inglewood, Calif.
Andy Foster explained his thinking to MMA Fighting:
"He hasn't fought in a long time," Foster said. "Chuck is still a good athlete. How is this not a competitive match? I think it is competitive. It was competitive the first two times. I don't see the problem of letting two older fighters fight each other. You almost want to treat this as a debut, because of the long layoff but of course, it's not a debut. Mr. Liddell is very experienced. He's not active, but he's very experienced and he's still a martial artist."
Liddell will be 48 years old when this fight takes place. "The Iceman" hasn't fought since getting his lights shut off by Rich Franklin back at UFC 115 in June of 2010.
Ortiz, 43, will get his third opportunity to defeat his archrival when he and meets 'The Iceman' once again. """The Huntington Beach Bad Boy" most recently defeated legendary trash talker Chael Sonnen at Bellator 170 in January of 2017.