Cris Cyborg Has Big Plans For Ronda Rousey & Miesha Tate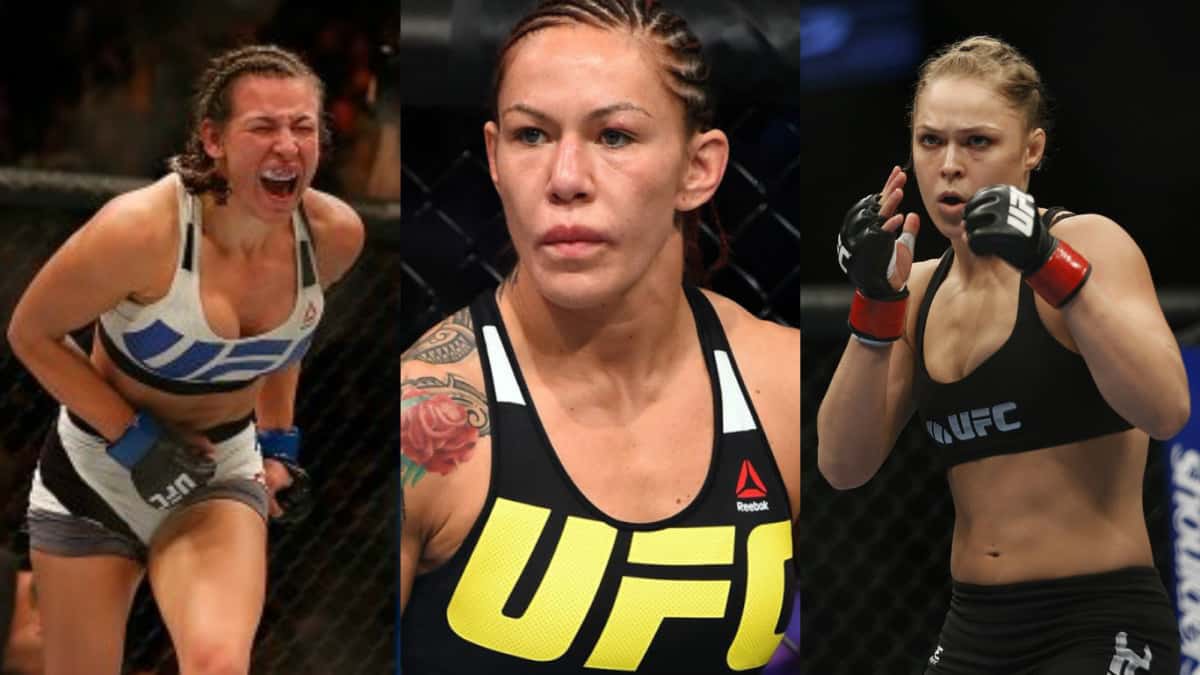 Recent UFC signee and Invicta FC featherweight champion Cristiane Justino landed on the world's largest mixed martial arts stage with a bang this past May 14. Taking on Leslie Smith in a 140-pound catchweight bout UFC 198, Cybrog dazzled in front of the Brazilian crowd. As expected the former Strikeforce champion did not waste any time in dispatching Smith, who had never been stopped by strikes before that night (one doctor stoppage due to exploded ear), with a brutal flurry of unanswered shots.
With the win came a number of newly opened doors for Justino, who had en rallying for a fight with long time champion Ronda Rousey for years. It just so happened that Cyborg only made it to the UFC once 'Rowdy' had been dethroned, read in to that what you will. It wasn't long after her fight with Smith that Cyborg revealed she'd go back to Invicta in the absence of a UFC featherweight division to compete in, stating the cut down to 140 pounds was simply too gruelling.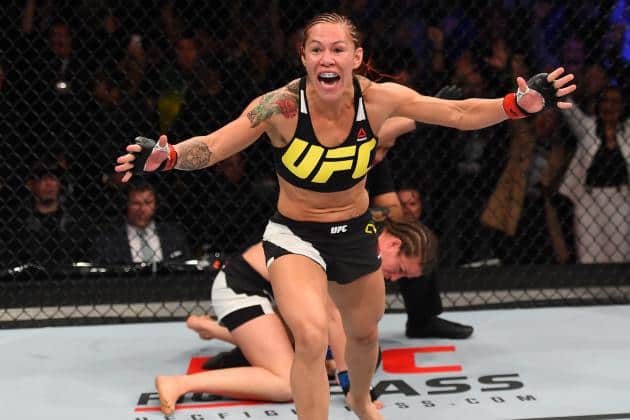 With Ronda Rousey absent for the moment, more occupied with surgery and Hollywood movie roles, there was concern that Cyborg could possibly be one-and-done in the UFC. Then came the brewing of a fight with Miesha Tate, the current UFC women's bantamweight champion who dethroned Rousey-slayer Holly Holm at UFC 195. Justino and 'Cupcake' have both expressed interest in squaring off, and this recent interview with Cyborg sheds more light on both potential fight with Rowdy' and Tate.
Speaking with MMAJunkie Radio, the Brazilian knockout artist Cristiane Justino says both Ronda Rousey and Miesha Tate are scalps she plans on claiming this year.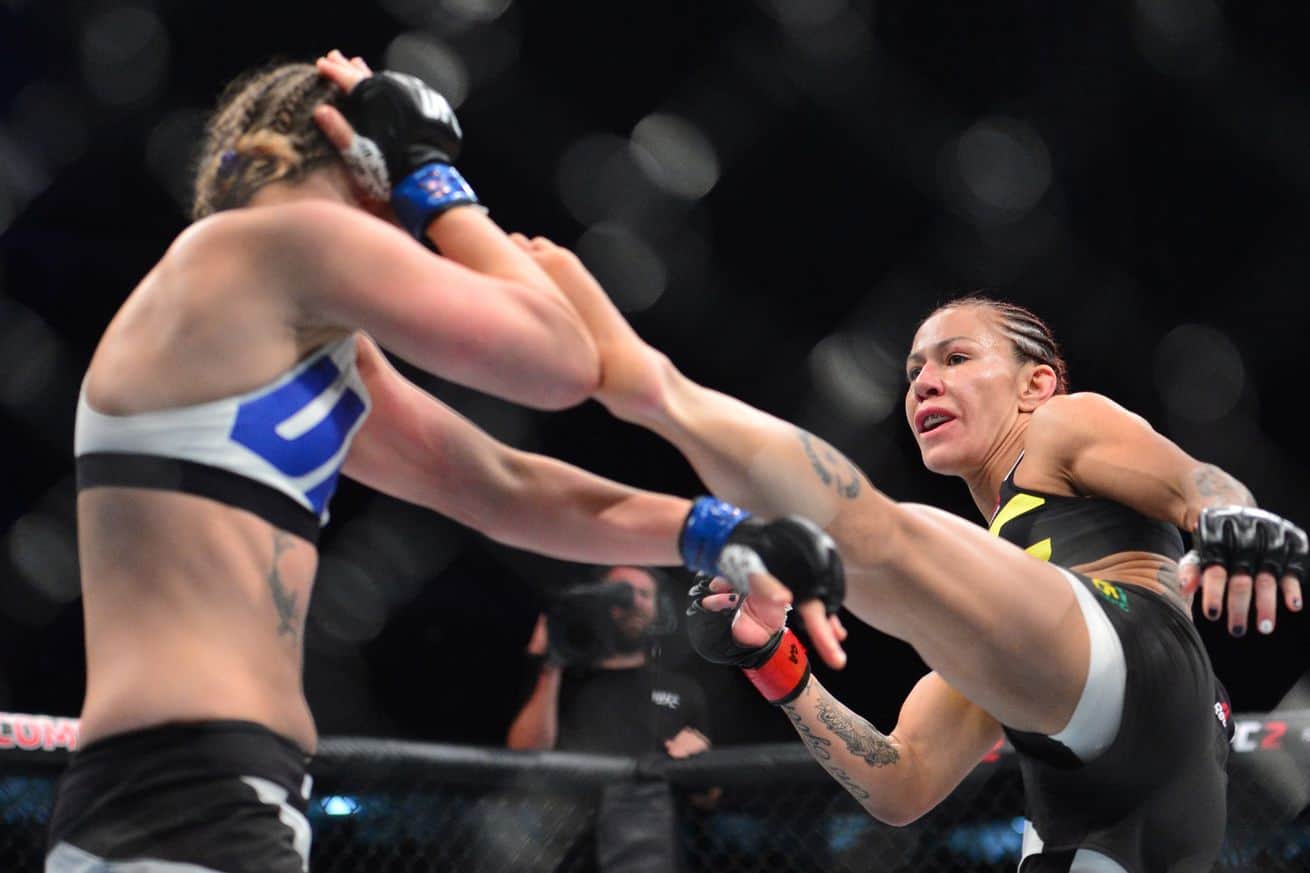 "The first (fight I want) is 'Cyborg' and Ronda, and the second one, if Ronda doesn't come back soon, I can fight Miesha – and it's 'Cyborg' and Miesha. (The) UFC, I know it's the best event and they want to make the best fights for the fans. Miesha is a two-time world champ, she's a Strikeforce champ and is now UFC champ. After this fight, if she really wants to challenge herself just ask for me: 'I want to fight "Cyborg" at 140' and we can fight for all the fans."
"I think Ronda, she doesn't want to fight me, she only want to say that," Justino said. "If she really want to fight me, of course I would promote this fight. The fight is the one all the fans want to watch. This time was really special to me when I fight in Brazil," Justino said. "It was a great opportunity for me, I run seven miles every day so I can make 140 and it was special. All my fans know I'm always ready for a big super fight for my fans."
Watch this space, but if Cyborg is good to her word, we could well see the first women's superfight in UFC history. Kinda.