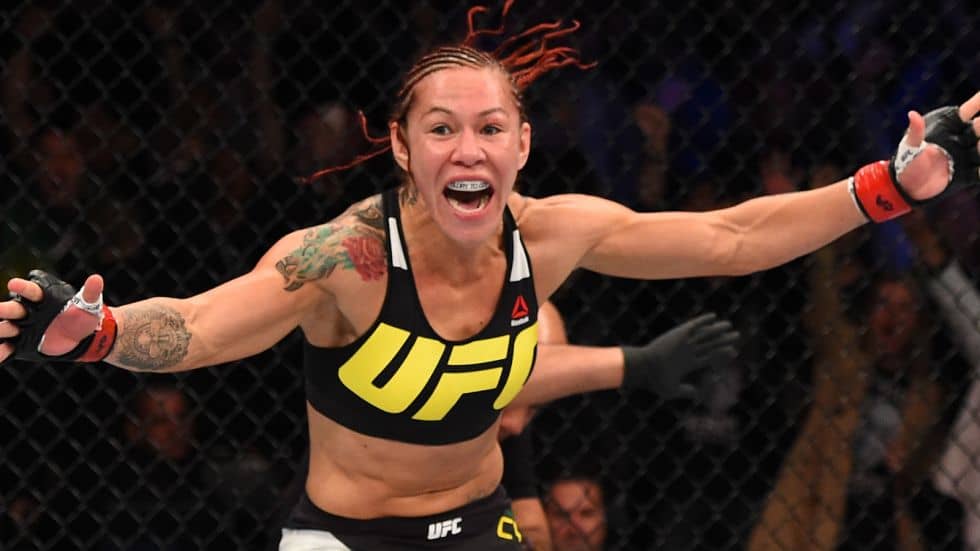 UFC women's featherweight champion Cris Cyborg is very confident in her skills as she should be.
To prove that confidence in her skills, she believes that she could tap out one Boxing Legend and that former champion is Floyd Mayweather Jr. in an MMA bout under the UFC banner.
There have been rumors of negotiations for a rematch between Mayweather Jr. and UFC lightweight champion Conor McGregor are ongoing.
Mayweather began teasing on his social media a few months ago about a possible jump into the UFC.
Cyborg is slated to make her next title defense against Yana Kunitskaya this Saturday night (March 3, 2018) in the main event of the UFC 222 pay-per-view event at the T-Mobile Arena in Las Vegas, Nevada.The main card will air on pay-per-view at 10 p.m. ET.
With being in the main event of a UFC PPV event, there comes media, and this leads us to Cyborg recently talking with TMZ Sports.
During the interview, she was asked about a potential fight against Mayweather.
If you recall, former UFC women's bantamweight champion Ronda Rousey made a lot of headlines a few years ago by stating that she'd easily beat the boxing great in a street fight.

"You know, I'm gonna try my grappling for him," Cyborg said (transcript courtesy of MMA Mania). "The first thing I would try is a double leg. I think fight Mayweather in boxing, it would be crazy. But MMA, I would probably take him down. I'm not going to challenge my boxing with his boxing."
Cyborg agreed that she could tap the former boxing champion.
"I know, but I'd need to slip my head a lot and have to be fast before I can catch him."