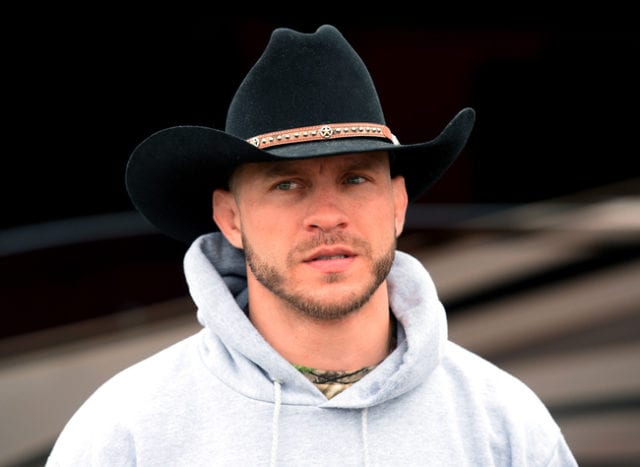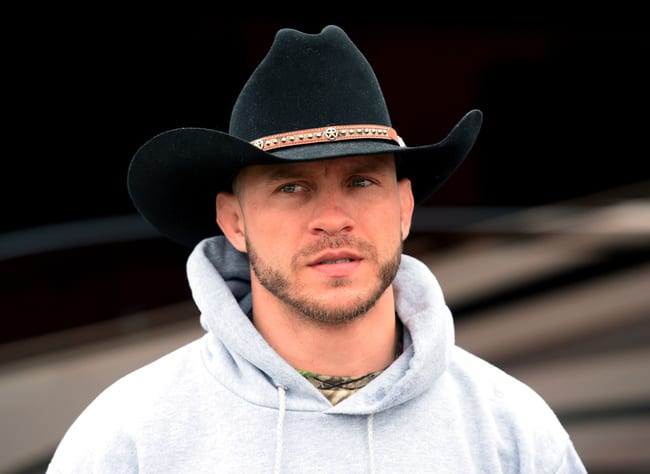 There are a few personal issues between Donald Cerrone and Mike Perry's coach Mike Winkeljohn at UFC Denver this weekend (Sat. November 10, 2018).
Cerrone and Perry will co-main event the Colorado card from the Pepsi Center. "Cowboy's" grievances with his former JacksonWink coach have been well-documented. Cerrone has blasted his former coach for being primarily motivated by money and turning his longtime gym into a "puppy mill." Not to mention JacksonWink opted to train Perry over Cerrone for their clash in Denver.
In the lead-up to the fight, Cerrone has been asked about his issues with Winkeljohn regularly. However, some have twisted the UFC veteran's words into "clickbait." In a recent interview, Cerrone directly offered media members another so-called "clickbait" headline (via MMA Junkie):
"It happened," Cerrone said. "It did. And Winkeljohn drew his line in the sand. And now I get to spit on him on the other side, so it's all right. (Expletive) him. There's your clickbait, mother(expletives). (Expletive) you, Winkeljohn."
It will be interesting to see if Cerrone and Winkeljohn interact with one another during him and Perry's co-main event contest in Denver. However, Cerrone holds no ill will towards Perry, who he recognizes has nothing to do with his issues with Winkeljohn:
"My fight with Perry has nothing to do with Wink. That's outside drama that has … it won't even come into play on Saturday. Just right now you're bringing it out in me. I'll see him (over there), but it has nothing to do with it. My opponent is Perry. Perry has nothing to do with the drama going on with any of that."
If you enjoyed this story, please share it on social media!