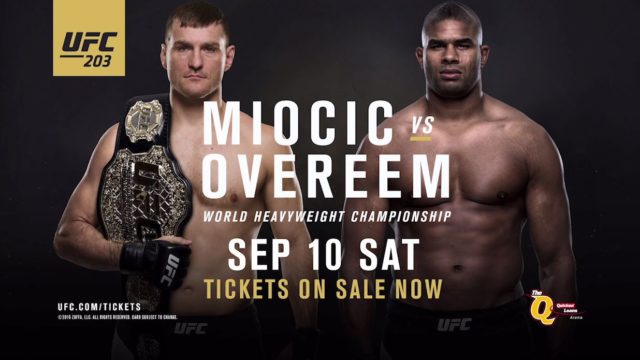 The UFC's heavyweight title will be on the line this Saturday (September 10, 2016) in the main event of UFC 203, when current title-holder Stipe Miocic makes the first title defense of his mixed martial arts (MMA) career against highly decorated striking specialist Alistair Overeem.
In our co-main event of the evening former heavyweight champ Fabricio Werdum will take on a rather tall order of his own (literally), when he takes on No. 7-ranked Travis Browne in what could be a pivotal contest in the big boys' division.
Also in what could very well be the most highly-anticipated fight of the card, former World Wrestling Entertainment (WWE) star CM Punk will make his MMA debut against young up-and-coming welterweight prospect Mickey Gall on the main card as well.
The UFC has released the following UFC 203 Countdown video to get fight fans prepared for this weekend's action, and you can check out the full near hour-long video here:
If you enjoyed this story, please share it on social media!