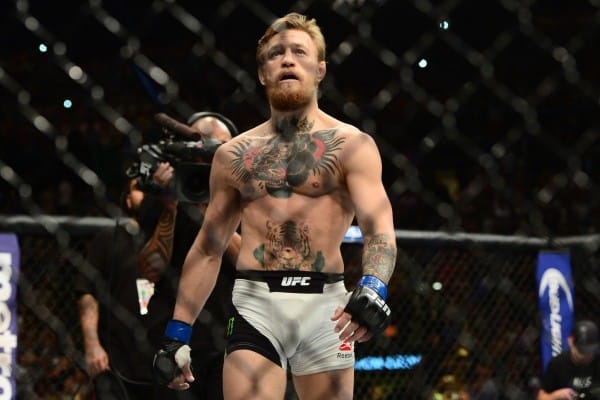 Interim featherweight champ Conor McGregor recently returned home to an extremely warm welcome in his native Dublin, and it appears he's going to be spending some extended time there.
Ariel Helwani revealed on UFC Tonight that 'Notorious' would be staying close to home for his training camp to finally face bitter rival Jose Aldo in the main event of December 12's UFC 194 from Las Vegas, Nevada.
McGregor will return to his original Straight Blast Gym (SBG) to train under longtime head coach John Kavanagh and will reportedly return to Las Vegas four weeks out from the fight to prepare.
The ultra-popular Irish fighter's popularity rose to never-before-seen heights this summer when he took on late replacement Chad Mendes in the main event of UFC 189 after Aldo pulled out with a rib injury, stopping Mendes in the second round to pick up the temporary gold.
'Notorious' and his team spent the entirety of the extra long and overblown lead-up to UFC 189 at a large home in Las Vegas aptly dubbed 'The McMansion,' but he will instead head back to the place where his now-storied mixed martial arts (MMA) was fostered in Dublin.
That could be the correct plan of action for McGregor and his team as they prepare for the biggest fight of 2015 and possibly one of the biggest in UFC history. Meanwhile, Aldo will be training in Brazil for the most heated battle of his life. Will McGregor's trip back to Las Vegas come to fruition in a classic bout at UFC 194, or will he be made to leave Ireland for another false start?