Relive the moment Conor McGregor captured the UFC interim featherweight title by watching the full UFC 189 fight video against Chad Mendes here…
It was an eventful 2015 for Conor McGregor, who arguably had the best run of any UFC fighter. Three victories, all by T/KO, and an interim title won and then unified were the tale of last year for 'The Notorious.' He went from a highly hyped contender, to the Ultimate Fighting Championship's undisputed lineal featherweight champion with three top notch performances.
Before he had got his hands on UFC gold, McGregor dusted Dennis Siver with ease in January, setting himself up for a highly anticipated title fight with Jose Aldo. At the time, 'Scarface' was the reigning and only ever 145-pound boss, and had been thoroughly dominant for his nine years on top. The two were set to meet at UFC 189, but a last minute injury to Aldo meant Chad Mendes was drafted in, and the junior belt was put in place.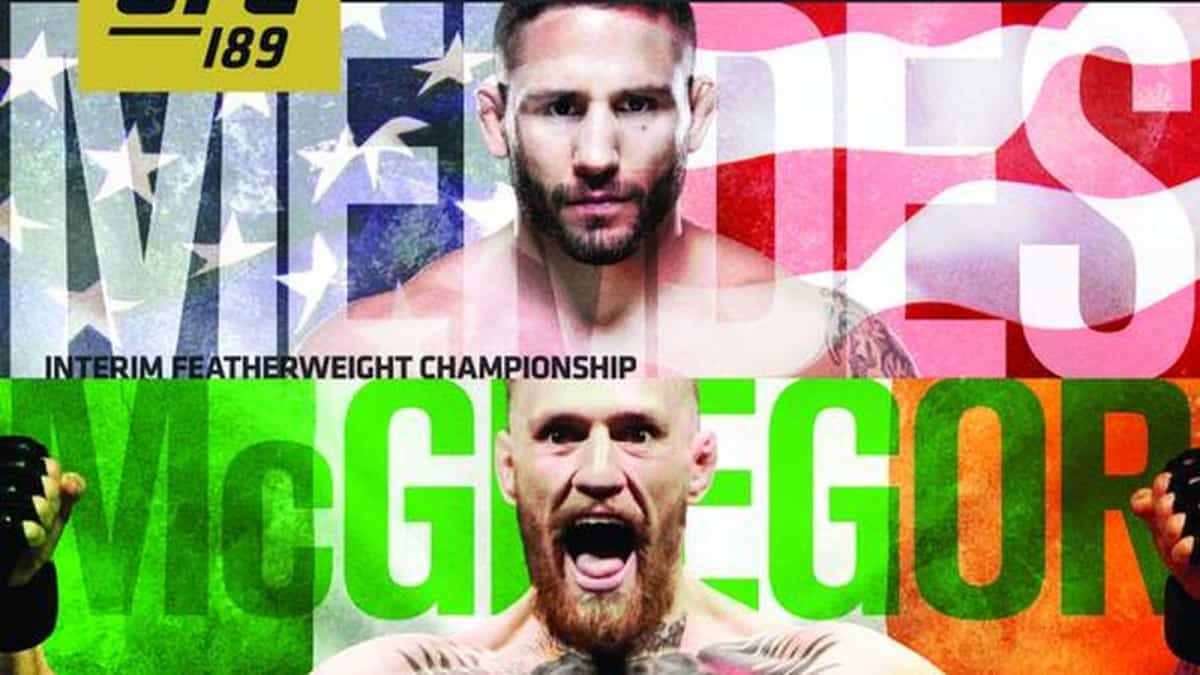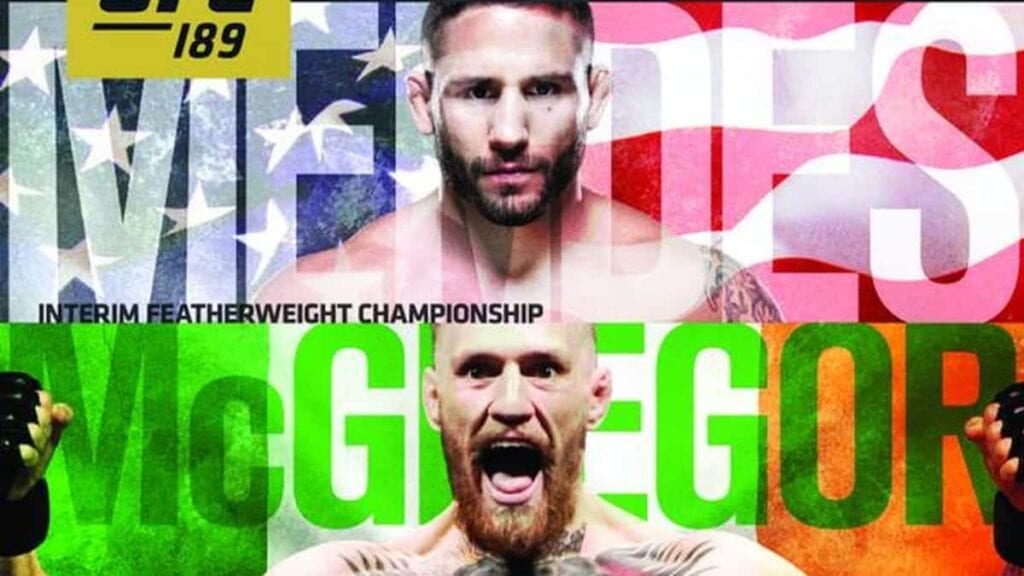 So the new scene was set, ALdo needed time to recover, and 'Money' already had some beef brewing with McGregor. Fans had renewed interest in the new main event, mainly due to the wrestling prowess of Mendes, and the perceived lack thereof by McGregor. Then came fight night, July 11, 2015 in Las Vegas, Nevada. The MGM Grand Garden Arena was buzzing to see 'The Notorious' take on his biggest challenge yet.
It was quite a scrap for sure, as Mendes, although coming in on two weeks notice, did his best to take McGregor out of his comfort zone. Actually lasting 46 times longer than Jose Aldo would in McGregor's last bout, Mendes did some damage with his nasty ground and pound, but that wasn't enough.
'The Notorious' was victorious, and captured the title he'd soon unify with a 13-second KO against Jose Aldo at UFC 194. Check out the Conor McGregor vs. Chad Mendes full fight video, courtesy of UFC on Youtube: