Conor McGregor Set For PPV Interview With Dan Hardy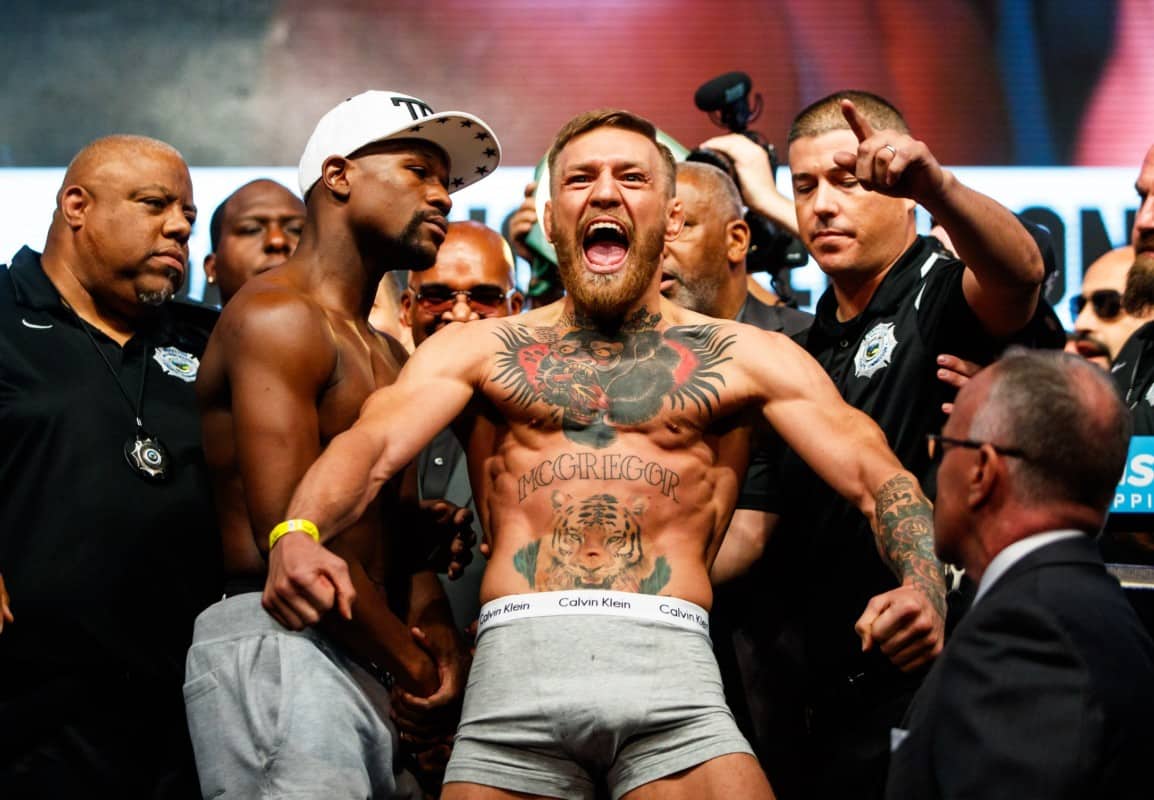 After going 10 rounds with the legendary Floyd Mayweather late last month, UFC lightweight champion Conor McGregor's star power has only seemed to soar even higher than it had already been.
While he has been active on social media, McGregor has remained relatively quiet since being stopped by "Money", but that will soon change, as he's been scheduled to do a pay-per-view (PPV) interview with fighter-turned-commentator Dan Hardy. 
Here's the poster for the event later in September:
https://twitter.com/MDGEvents/status/905108852823248896?ref_src=twsrc%5Etfw&ref_url=https%3A%2F%2Fwww.bloodyelbow.com%2F2017%2F9%2F6%2F16262004%2Fufc-mma-boxing-news-interview-conor-mcgregor-o2-arena-london-england-dan-hardy
According to a report from Bloody Elbow, the event, which has been dubbed "An Evening With Conor McGregor – Up Close And Notorious" will take place at the O2 Arena in London, England on Sept. 30, 2017. Ticket prices are currently ranging from from £60 to £595, with the latter translating to $777 at the current exchange rate.
There will also be an after party where fans will get a chance to meet the "Notorious" one.
This also isn't the first pay-per-view interview that McGregor has done, as he had previously sat down with Ariel Helwani in Manchester, England.
McGregor hasn't competed in the Octagon since November 2016 when he knocked out Eddie Alvarez at UFC 205 to become the promotion's 155-pound titleholder. He's expected to make his return to mixed martial arts sometime later this year or early next year.