Conor McGregor Opens Up On His Future In Boxing & MMA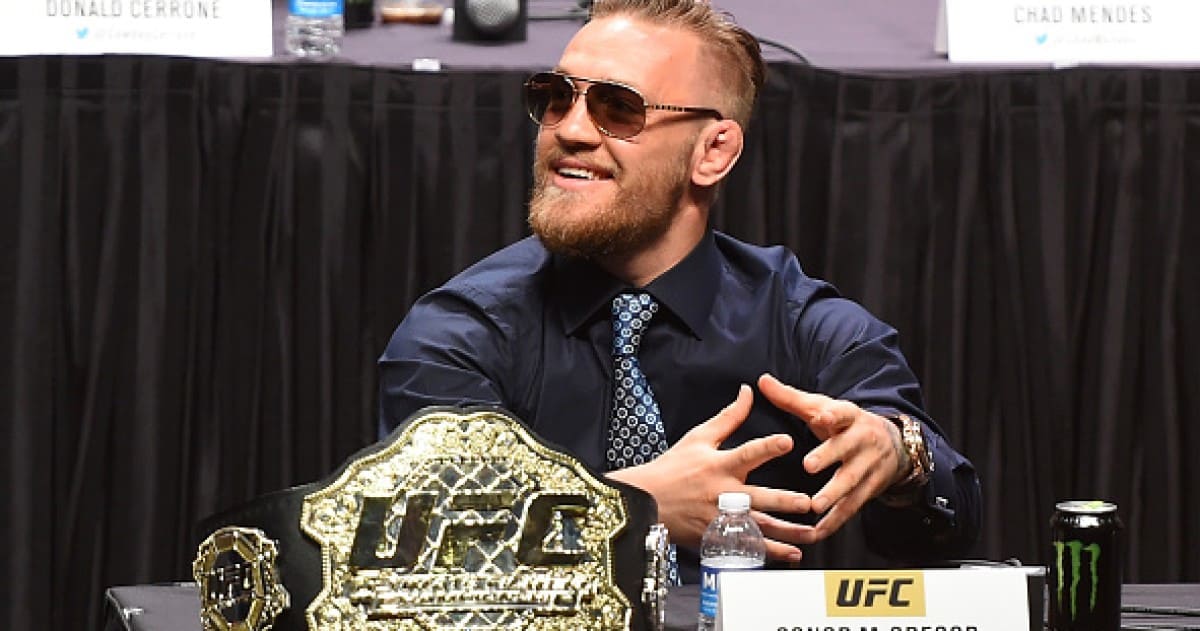 The biggest fight of the year is less than two weeks away and the hype for this bout continues to amplify. Although he has never competed in a boxing ring as a professional fighter before, UFC lightweight champion Conor McGregor has been given the task of defeating one of the best defensive fighters of all time in his first bout.
On the flip side, Floyd Mayweather Jr. has reigned atop boxing for many years and sits with a 49-0 record coming into the upcoming bout.
It's clear that McGregor is starting at the top so you would have to think that if he lost then there wouldn't be much that could bring him back for another fight.
McGregor, who spoke to the media after an open workout to hype the bout, claims that is not true as he intends to continue boxing after this fight no matter what. In addition to boxing, he plans on continuing his MMA career (via MMA Fighting):
"I love the sport of boxing. Boxing has been dear to my heart my whole, entire life. I will contend in boxing bouts going forward, and I will contend in mixed martial arts bouts going forward. I will rule both with an iron fist, and that's where my mindset is."

"I will have fun. I like it over this side. It's good. The buildup is good, the preparation is good, I love the sport of boxing, I love the sport of mixed martial arts. I just love fighting. So wherever there's a fight, you'll see me."
If you recall, UFC President Dana White has gone on record by saying that the UFC champion would back in the Octagon by the end of this year to defend his title. In regards to boxing, it appears that there is some hype behind a Paulie Malignaggi bout considering what has gone down over the last week.
The biggest fight of the year is set to go down on August 26th at the T-Mobile Arena in Las Vegas, Nevada. The bout will air on pay-per-view and is expected to be the most lucrative prize fight of all time.