Former UFC champion, Conor McGregor shares photos of face off with Michael Chandler as part of The Ultimate Fighter season 31.
The buzz for the next season of TUF is officially here and while we have just seen much, the odd update here and small clip there, one of the seasons coaches, McGregor, just released the first face-off between him and Chandler.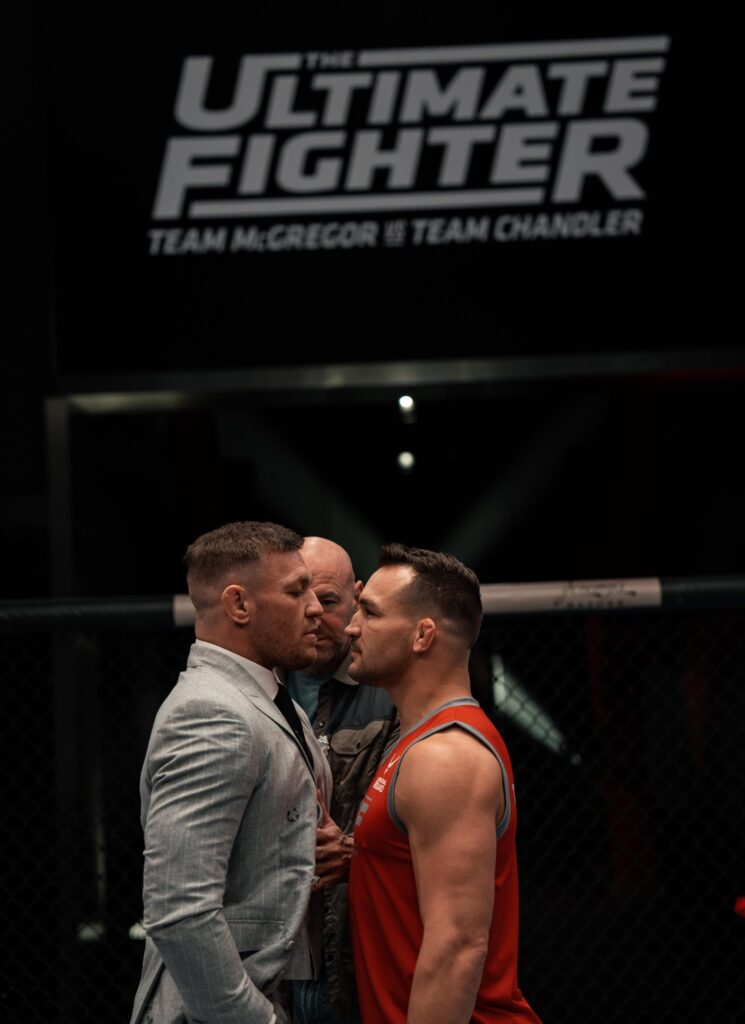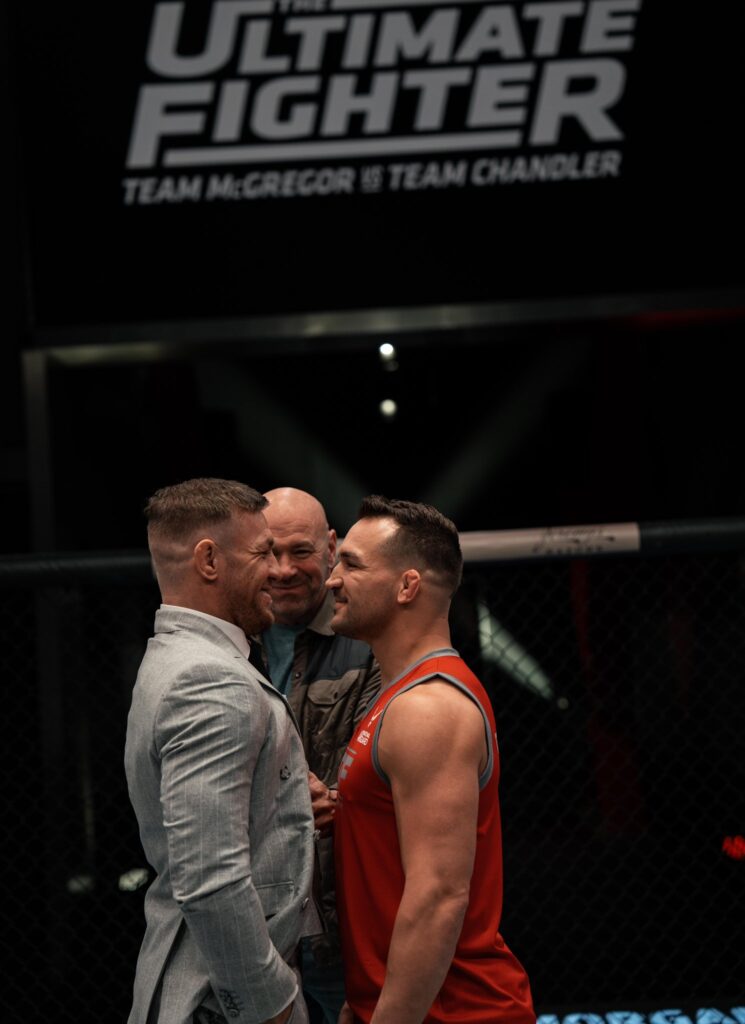 Conor McGregor vs Michael Chandler
Following the end of the season, McGregor and Chandler are expected to battle it out at 170lbs, marking the Irishman's first fight since suffering a horrific leg break against Dustin Poirier. While neither man has had the best run of form recently, the stylistic matchup paired with a competitive feud which has built over the season suggests fans are in for a treat.
The season is set to commence on May 30 and will be a 12 episode season, so far we have only heard of a scuffle between the teams that had to be separated by the Nevada State Athletic commission.
"We had an issue," said McGregor. "Obviously, tempers are flaring. It's a f**king hostile thing. There's nothing but respect and admiration. I like his style. He likes my style. We have a good little buzz. It ain't no – that's the way it should be. It's still competitive fire. I'm still going to mince him."
Are you excited to see Conor McGregor Vs. Michael Chandler?