Conor McGregor defends Ronda Rousey…
Since Ronda Rousey's crushing UFC 207 loss, the former 135-pound queen has been thrown in to uncertainty regarding her future. Losing in 48 seconds to Amanda Nunes, 'Rowdy' is quite possibly done fighting, for good. Having lost the title to Holly Holm at UFC 193, Rousey's December 30 comeback marked her second consecutive loss. Although for most fighters this would be a bump in the road, for the former champion it seems to be more troublesome.
Looking at former two-weight champion Conor McGregor, the similarities with Rousey are startling, but strangely different at the same time. Currently the most popular fighter on the globe, much like Rousey experienced for some time, McGregor's future in the octagon is equally uncertain. "The Notorious' destroyed his last opponent, Eddie Alvarez, at UFC 205. Falling out with the UFC on a number of matters in the time before and since, the Irishman has been defiant in recent interviews. Eyeing a boxing match with Floyd Mayweather, McGregor literally said 'F*ck you' to the UFC in his pay-per-view interview.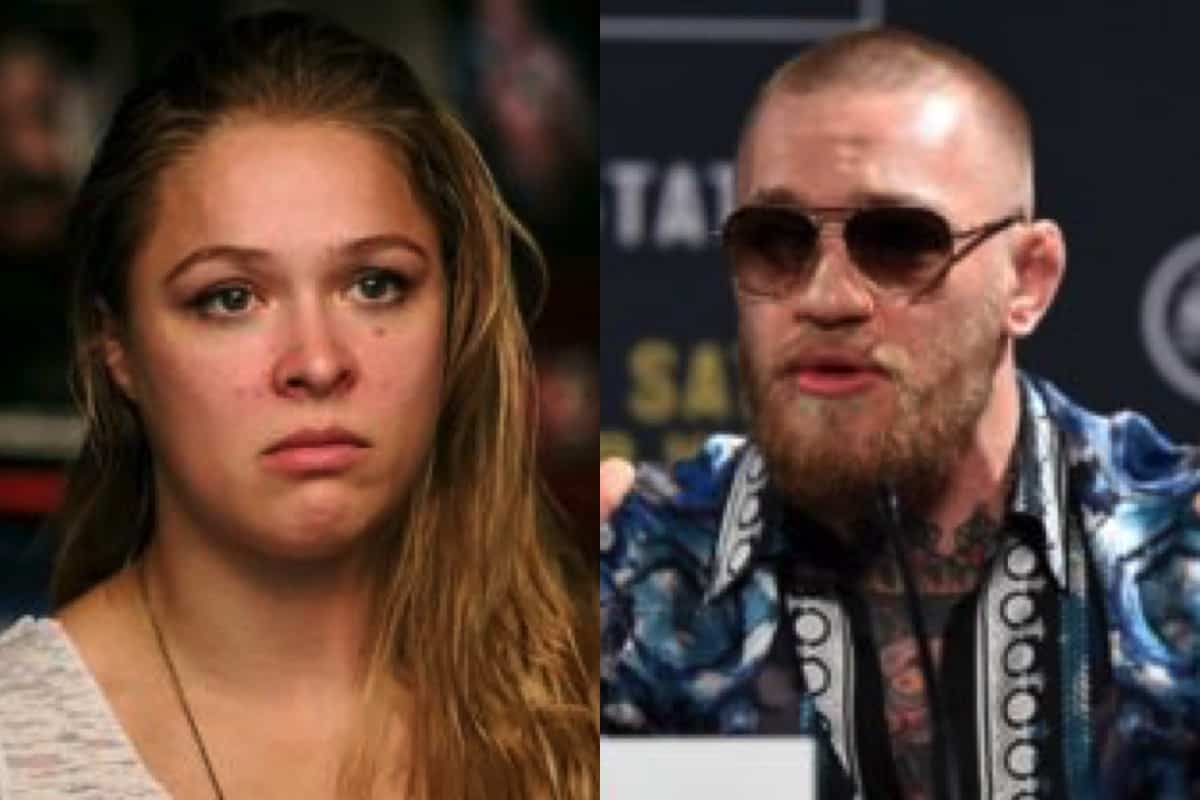 McGregor On Rousey
Further similarities to Ronda Rousey include the reaction from fans when both fighters lost, and to an extent the backlash from fellow fighters. Quoted by MMAFighting.com, McGregor says those who celebrate another's loss are 'weak,' and that he's always been a Ronda fan:
"When Ronda lost, I woke up to all these messages. 'Now let's see what they do.' And I'm like, what? I love Ronda, I was always a big supporter of Ronda,"

"Then she loses that second one and people are trying to make me celebrate, 'now they've got nobody.' That's a wrong mindset. I don't celebrate another's defeat like that. That's weak. A weak individual does that. People were trying to celebrate when I lost who had nothing to do with it. That ain't the sign of a champion. That ain't the sign of a true champion, so I couldn't believe it."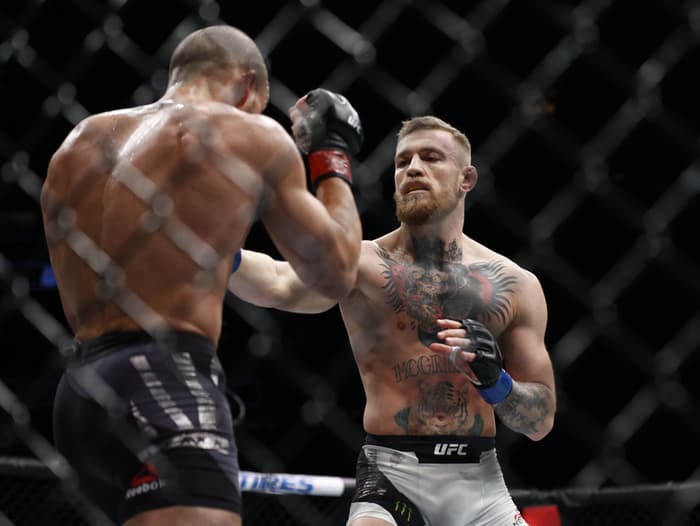 Cruel Business
"We're in on it on our own," McGregor said. "What someone else is or isn't allowed, and what somebody does or doesn't do, has no effect on me and what I do. I'm doing what I do. She's doing what she's doing. Everyone else is doing what they're doing. It is what it is. She didn't have to do the media and got away with that — that's great. If they had done that for me, I probably would've showed up at UFC 200.

"But we split the card. UFC 200 did great numbers, UFC 202 did great numbers. It also gave me that extra bit of time, that looking back, I probably needed. I probably needed that extra time. So everything worked out perfectly for me. So I'm sitting there and I heard that she requested no media, and they gave her media, I was happy for her because that's what she asked for. And then I also didn't give a f*ck. I was just chilling."

"Look, she came in phenomenal shape, Ronda did. I have no doubt she was backstage hungry, training," McGregor said. "I knew by the shape of her. Looking at her on the scales, she came in with everything. She got hit with an inside leg kick and a jab at the opening bell, and listen, these girls are very, very small. If things go wrong, if you get one crack, everything can just slip away.

"So she handled it her way. I don't think the way she handled it was incorrect. She did what she had to do. She got away from the spotlight, she focused on her preparation, got hit early and then went down. That's it, that's the fight game. It's a cruel business. But she handled it the way she should handle it, and she came in shape, and that's it."